Program Impact
"EFNEP is a resource for me, as a public school teacher, which allows me to provide an in depth and hands-on learning experience for my students
.
, that otherwise I would not be able to provide.
"
"Thank you for patiently teaching me how to read food labels."
"Putting into practice the information you taught me has contributed to being able to lower my blood sugar levels to normal."
"I have saved more of my money at the grocery store."
"It is not only my life you've changed, but that of my children."
"I learned to make new recipes and to see what is healthy or not."
"I learned not to thaw meat on the counter and not to wash raw chicken. I learned to clean and disinfect my sponges everyday."
"EFNEP has changed my perspective on how important it is to walk each day."
"[As] refugees and immigrants we are able to learn more about the foods available in [our] new country."
"I'm going to tell my mommy and daddy to buy me more fruits and vegetables."
2022 North Carolina EFNEP State Report: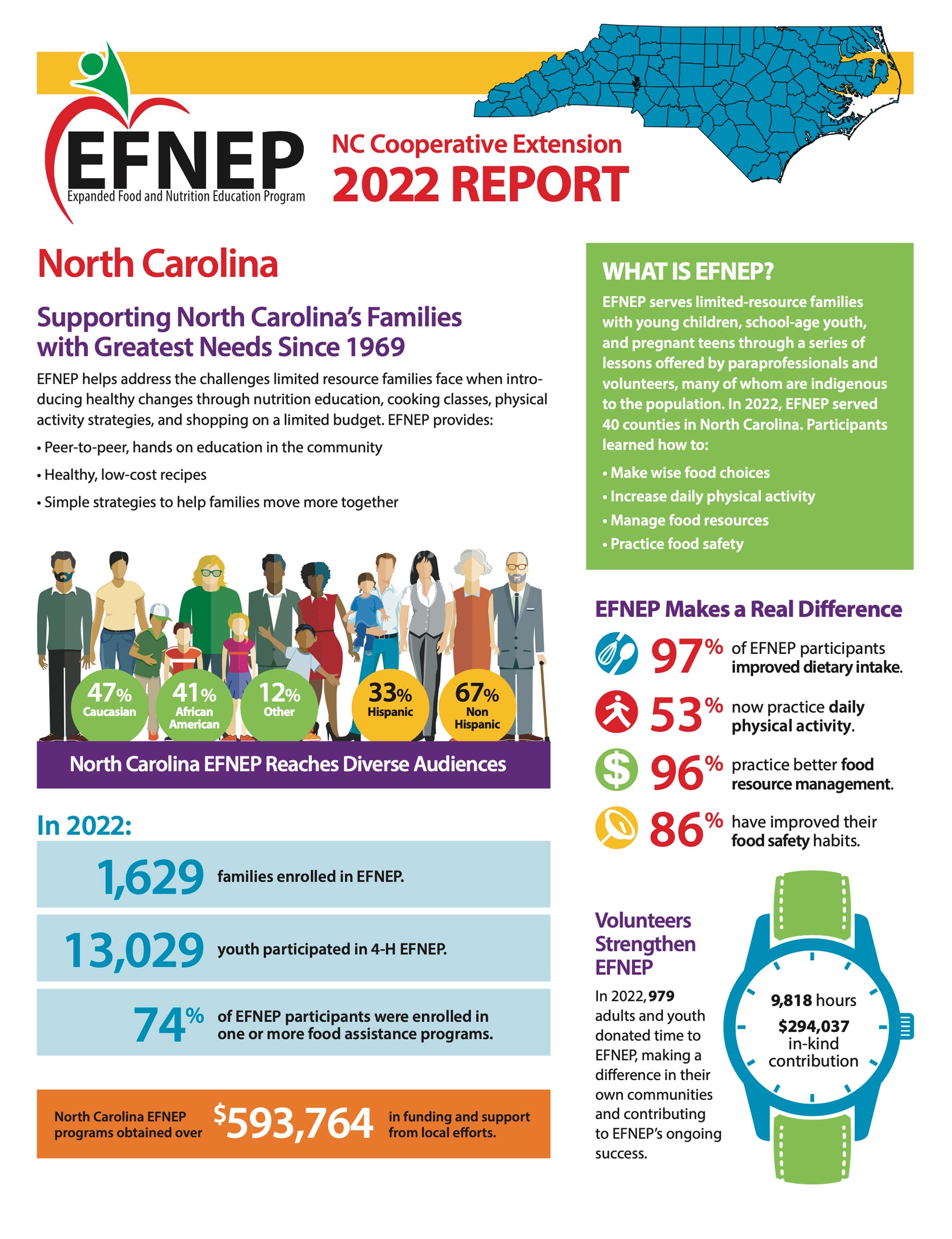 For the full NC Accomplishment Report click here
2022 County Reports: