---
You may have seen this viral food trend. Check out our version of this easy handheld meal. Even better, it has all five groups!
Are you team pineapple on pizza or not?
---
Makes 1 servings
Ingredients
Non-stick cooking spray
1 whole wheat tortilla
1 tablespoon tomato sauce
1 tablespoon crushed pineapple
1 tablespoon ham, diced
1 tablespoon low-fat mozzarella cheese
Directions
Make a cut half way up the tortilla.
Spread tomato sauce on the bottom left quarter of the tortilla
Add the pineapple, ham, and cheese to separate quarters.
Fold the tomato sauce section up over the top quarter. Fold this double section to the right and then one final fold so you have a wedge.
Spray a pan or skillet with non-stick cooking spray. Add the tortilla wedge to the pan. Cook until golden brown and cheese is melted, flipping the tortilla at least once.
Nutrition Information Per Serving: 186 Calories, Total Fat 5g, Saturated Fat 2g, Protein 9g, Total Carbohydrate 26g, Dietary Fiber 2g, Sodium 473mg.
---
When the temperatures rise and appetites seek something refreshing, a plate of hot pasta might not be the first thing on your mind. This is where the charm of cold pasta salad steps in. This delightful dish not only caters to your pasta cravings but also keeps you fueled with a burst of flavors and nutrition perfectly suited for the lively summer vibes.
---
Makes 6 servings | Serving size: 1/6 of recipe
Ingredients
8 oz Whole Wheat pasta (try elbow macaroni or orzo)
2 Cups Cherry Tomatoes, halved (or diced roma tomato)
1 Medium Cucumber, peeled and diced
1 Colored Bell Pepper, diced
2 Stalks Celery, diced
1/2 cup Herb Olive Oil Dressing (or low-fat Italian dressing)*
1/2 cup Grated Parmesan Cheese
Directions
Bring a medium size pot of water to a boil.
Cook pasta according to the package directions.
Once pasta is cooked. Drain water and rinse with cool water to cool the pasta down and then place in the refrigerator uncovered to finish cooling.
Wash all vegetables.
Cut cherry tomatoes in half.
Peel the cucumber. Cut the cucumber, bell peppers, and celery into small/medium dice.
Combine all vegetables into a medium sized mixing bowl.
Cover vegetables with 1/2 a cup dressing.
Toss the vegetables well with the dressing.
Add the cooled pasta.
Finish by mixing in the parmesan cheese.
Serve chilled.
Nutrition Information Per Serving: 316 Calories, Total Fat 17g, Saturated Fat 3g, Protein 9g, Total Carbohydrate 34g, Dietary Fiber 6g, Sodium 250mg. Excellent source of vitamins A and C. Good source of calcium and iron.
---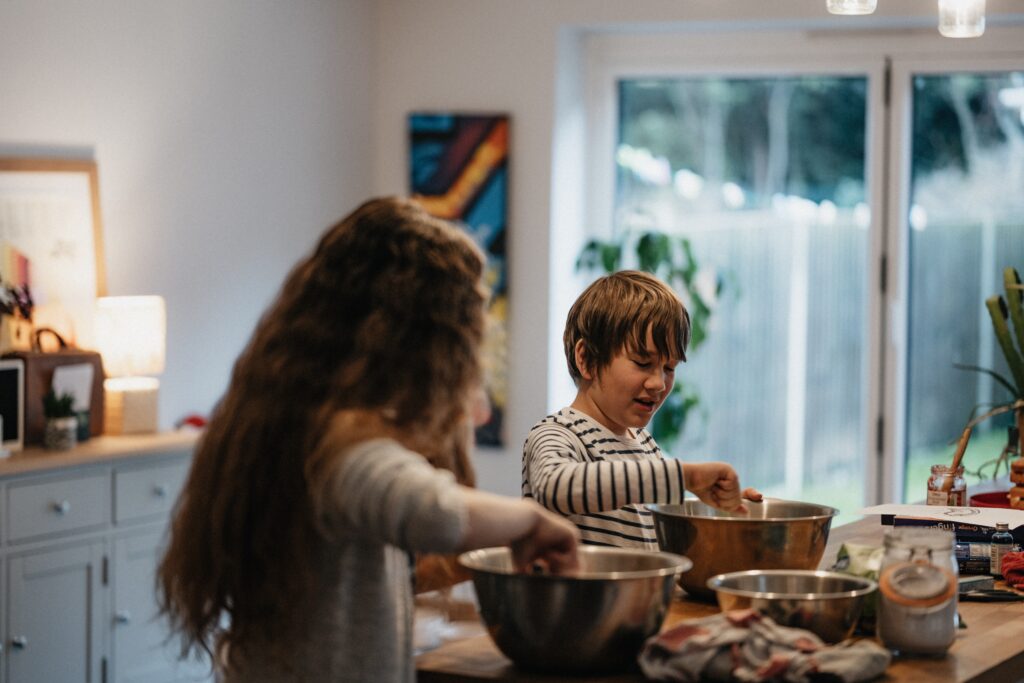 ---
Getting kids involved in the kitchen and familiar with preparing food is important. It sets an example for a healthy lifestyle and creates an interest in food and cooking. Help your kids develop a love of healthy foods by teaching them to make meals as a family.
Benefits of Cooking Together
Picky Eaters: Children who are involved in creating their meals are more likely to eat the food on their plate.
Help Kids' Physical Development: Simple kitchen tasks like stirring, washing, peeling, whisking, and squeezing can help children develop fine motor skills.
Build Healthy Habits: Home-cooked meals promote an overall healthier diet.
Promote Bonding: Cooking as a family allows connections to be built through quality time.
Getting Started in the Kitchen
Start simple: Begin with easy recipes with just a few steps.
Assign roles in the kitchen: Adjust the tasks you assign to each family member based on your child's skills and age.
Supervise: Make sure kids know the rules of kitchen safety and provide help when needed.
Tips for Teaching Kitchen Skills
Help kids stir by holding the bowl and placing one hand over their hand as they hold the spoon.
When kids chop foods for the first few times, help by guiding their hand with yours. Start by cutting soft foods with a plastic knife or dull table/butter knife.
Let kids pour out pre-measured ingredients to start. Then try helping them measure small amounts of dry ingredients before moving to wet ingredients.
Place your hands over older kids' hands while using a grater, watching their fingers carefully so they do not get cut or scraped.
Check out this article for specific kitchen tasks based on your child's age!
Written by: Lauren Hinze, EFNEP Student Intern
---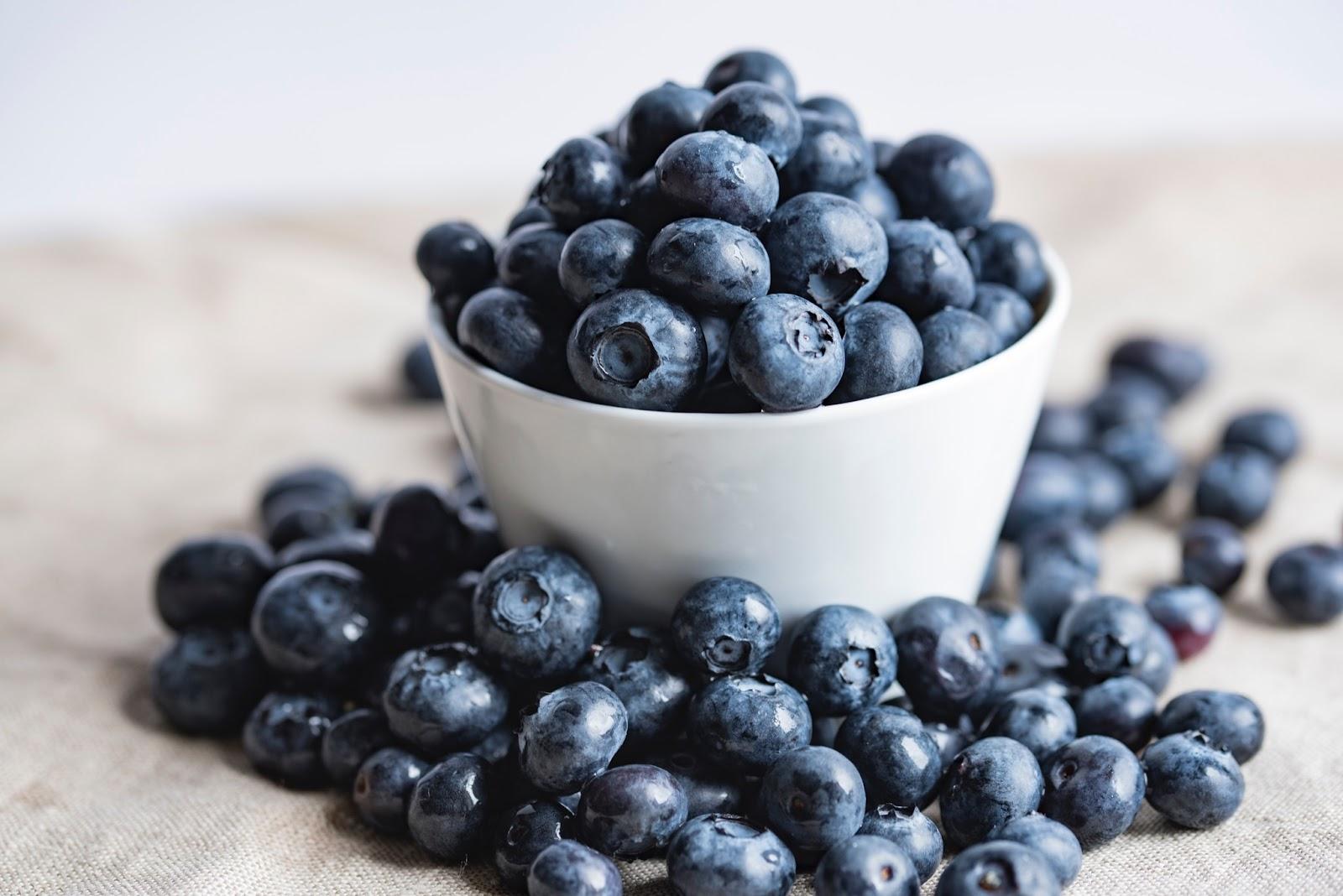 ---
Blueberries have many vitamins and minerals that help lower blood pressure, manage diabetes, protect against heart disease, and prevent cancer. They are a good source of vitamin C and vitamin K. Vitamin C boosts your immune system, while vitamin K helps your blood clot properly. These little berries are low in calories but high in nutrients.
Blueberries are one the top antioxidant foods. Antioxidants can prevent or delay some types of cell damage, which could lead to heart disease, cancer, and other diseases. They help to protect healthy cells in the body.
Tips When Eating Blueberries:
You will get the most health benefits from eating fresh, uncooked berries. Heat can impact the antioxidant content, so raw blueberries are the best way to eat this fruit.
Remember to rinse and wash the berries before eating to remove any debris or residue that may be on the surface.
If stored properly, blueberries can last up to 2 weeks in the refrigerator. For peak flavor and texture, eat them within a week.
Blueberries can last up to 10 months in the freezer.
How to Add Blueberries to Your Diet:
Use blueberries as a topping on oatmeal, yogurt, or cereal. This is a quick and easy way to eat a serving of fruit and boost your fiber intake in the morning.
Add into a smoothie or smoothie bowl for a cooling mid-day summer snack.
Mix fresh or dried blueberries into a salad for a little sweetness.
Make ice cubes with blueberries or add frozen blueberries to your water. To mix up how you drink water, adding frozen berries can create new flavors to your water to help you stay hydrated.
Sources: USDA
Written by: Lauren Hinze, EFNEP Student Intern
---
Spice up your meal plan this week with our Southwest Bowl recipe!
---
Makes 1 serving
Ingredients
2 handfuls brown rice
2 handfuls of fruits and vegetables. Mix and match from the following:

Lettuce, corn, avocado, tomato or other of choice

Handful of cooked lean ground beef
Small handful of Shredded Cheese, Salsa, and or Greek Yogurt
Directions
Cook brown rice according to package directions.
Cook lean ground beef to 158˚F.
Add the cooked rice to a bowl.
Add your choice of fruits and vegetables to the bowl.
Top the bowl with your choice of cheese, salsa, and or yogurt.
---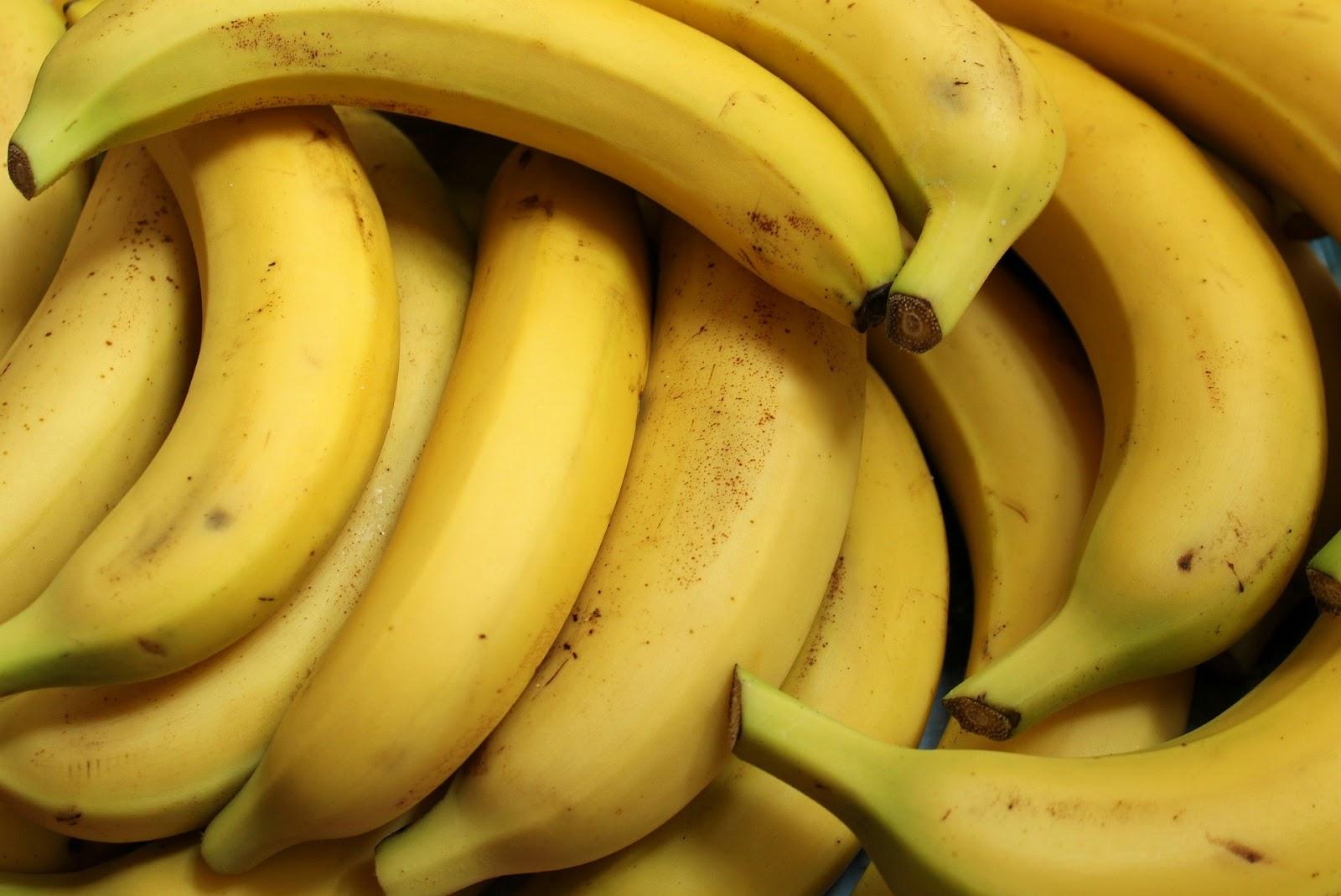 ---
Bananas are high in many vitamins and minerals, including potassium, vitamin B6, fiber, magnesium, and vitamin C. This fruit is an excellent source of potassium which is a mineral and electrolyte that helps to maintain a healthy balance of water and offset the effects of excess salt intake. Bananas are also easy to digest and can improve your overall digestive health.
How to Store Your Bananas
Store at room temperature away from direct sunlight.

Do not refrigerate green bananas as this can disrupt normal ripening.

To speed up ripening, store in a brown paper bag or place bananas near ripe fruit. On the other hand, if you want to slow ripening, store bananas away from other ripe fruits. 

Do not store in plastic bags as this traps excess moisture and promotes rotting.

If a banana has ripened to a brown color, remove the peel and chop or mash the fruit to include in baked goods or freeze to be added into smoothies. 
How to Add Bananas to Your Diet
Add a sliced banana to a fruit salad.

Swap an equal amount of mashed banana for butter in baked goods like muffins, quick breads, or cookies. 

For a frozen treat, slice a peeled banana in half and turn the fruit into a popsicle. Dip the banana into yogurt and sprinkle with nuts, chopped dried fruit, or other toppings. Freeze for a few hours.

Add a banana or frozen banana into your smoothie. 
Written by: Lauren Hinze, EFNEP Student Intern
https://www.hsph.harvard.edu/nutritionsource/food-features/bananas/
---
Alyssa Smock, EFNEP educator, and Linda Minges, FCS agent of Gaston County, partnered together to provide healthy recipes and tasting samples to the clients of Common Ground Food Pantry at First United Methodist Church of Stanley. With the help of countless volunteers including ECA members, Extension Master Food Volunteers, and dietetic interns, they were able to create this wonderful cookbook utilizing common foods distributed by the food pantry. Take a look to get some new recipe ideas and healthy eating tips!
---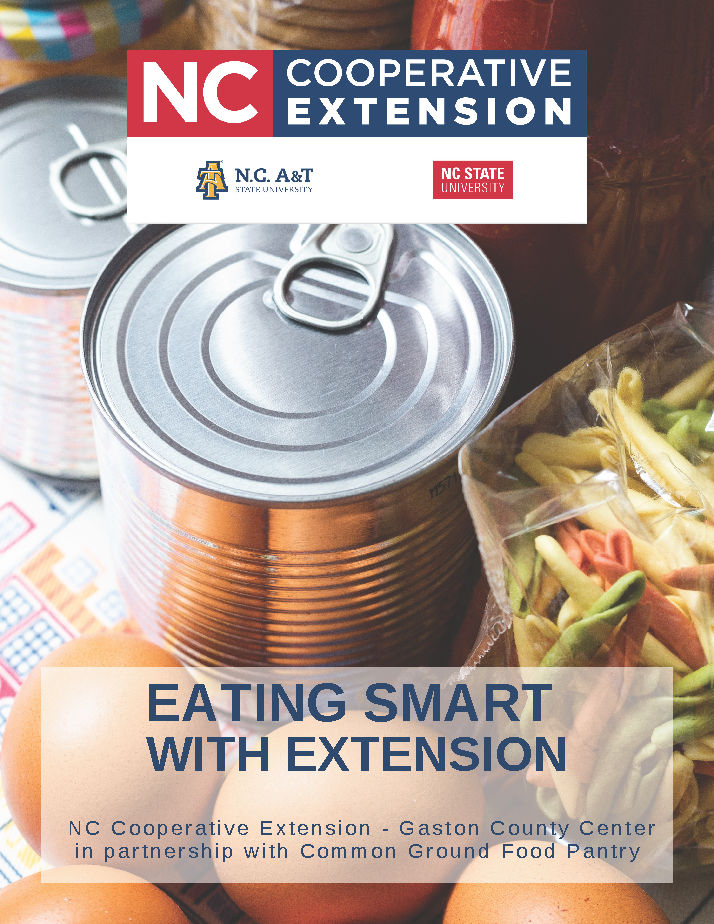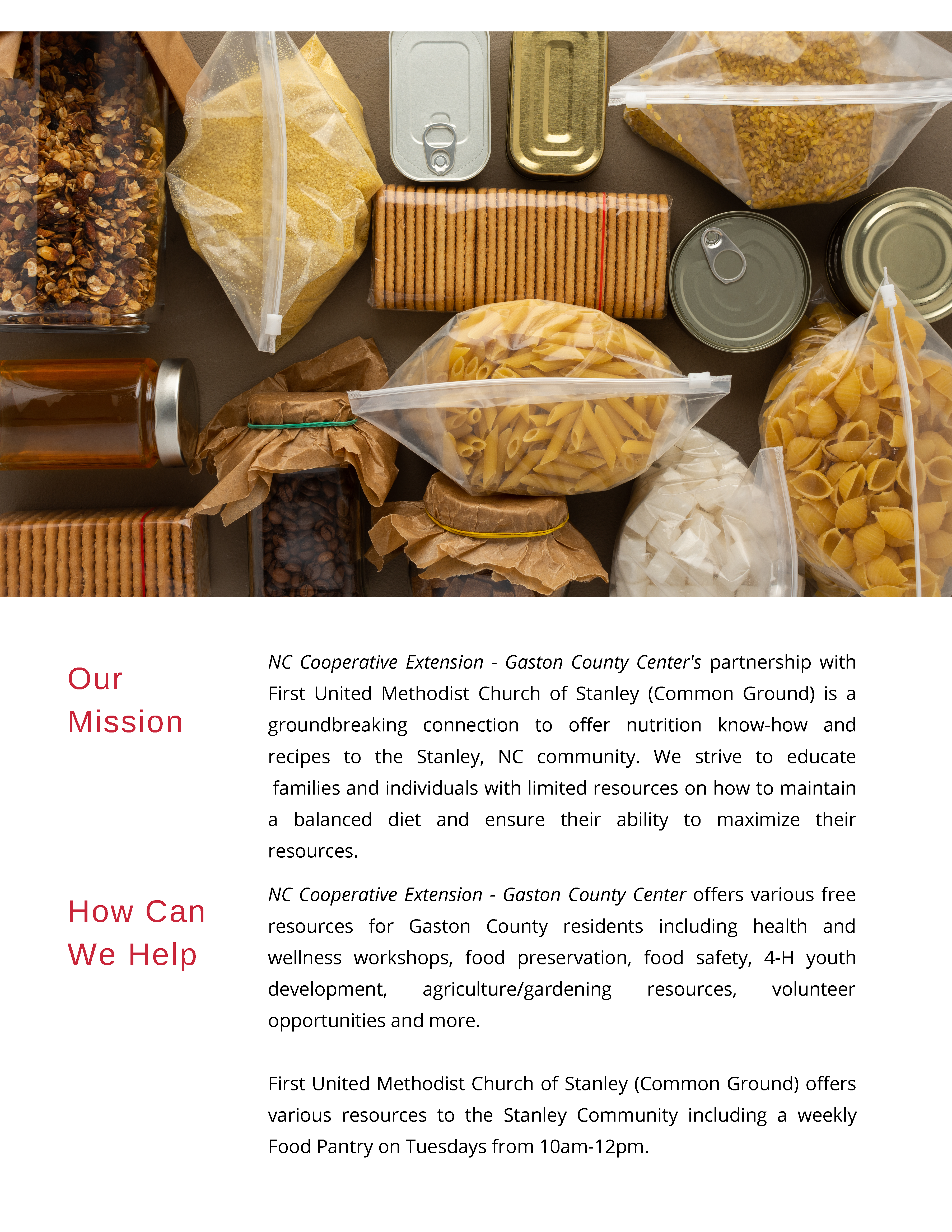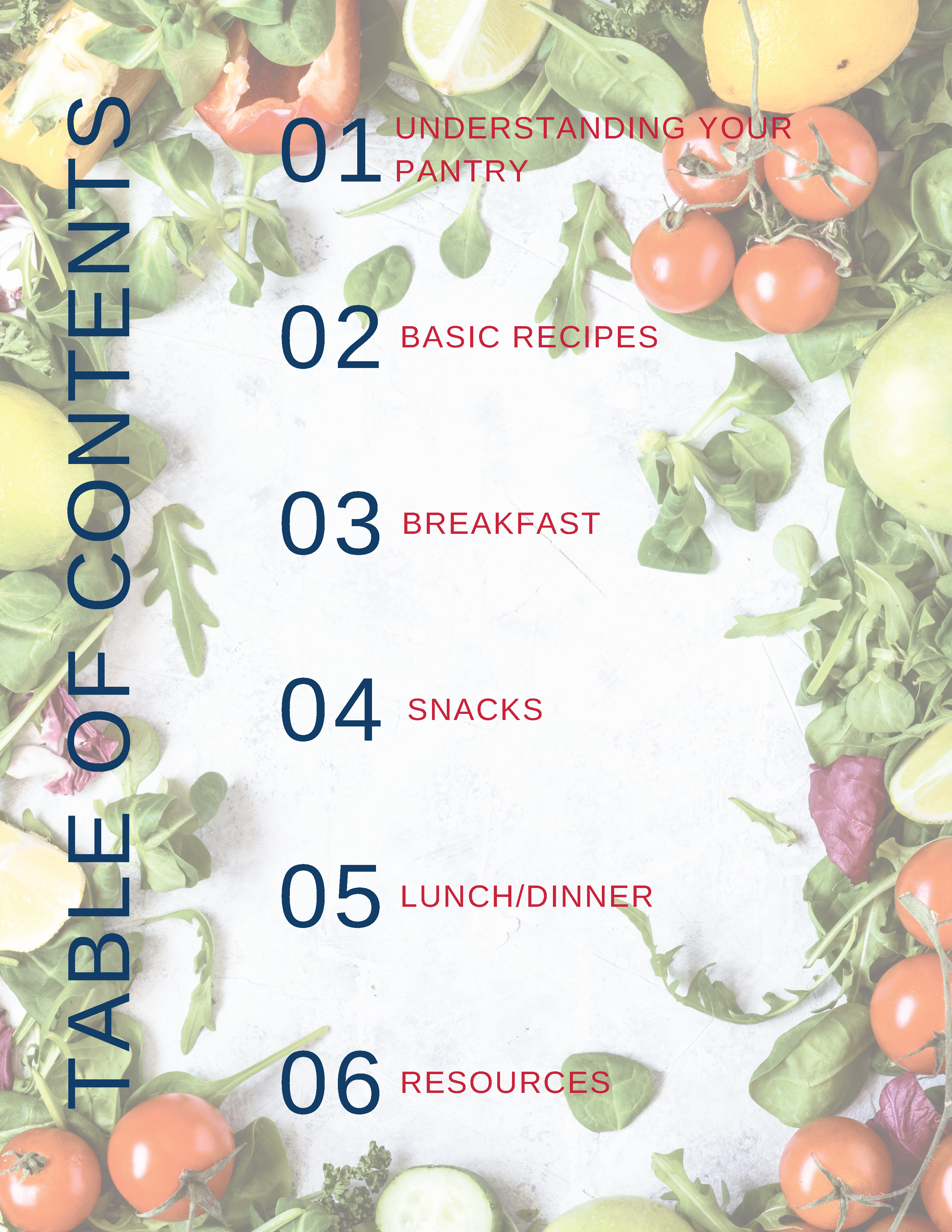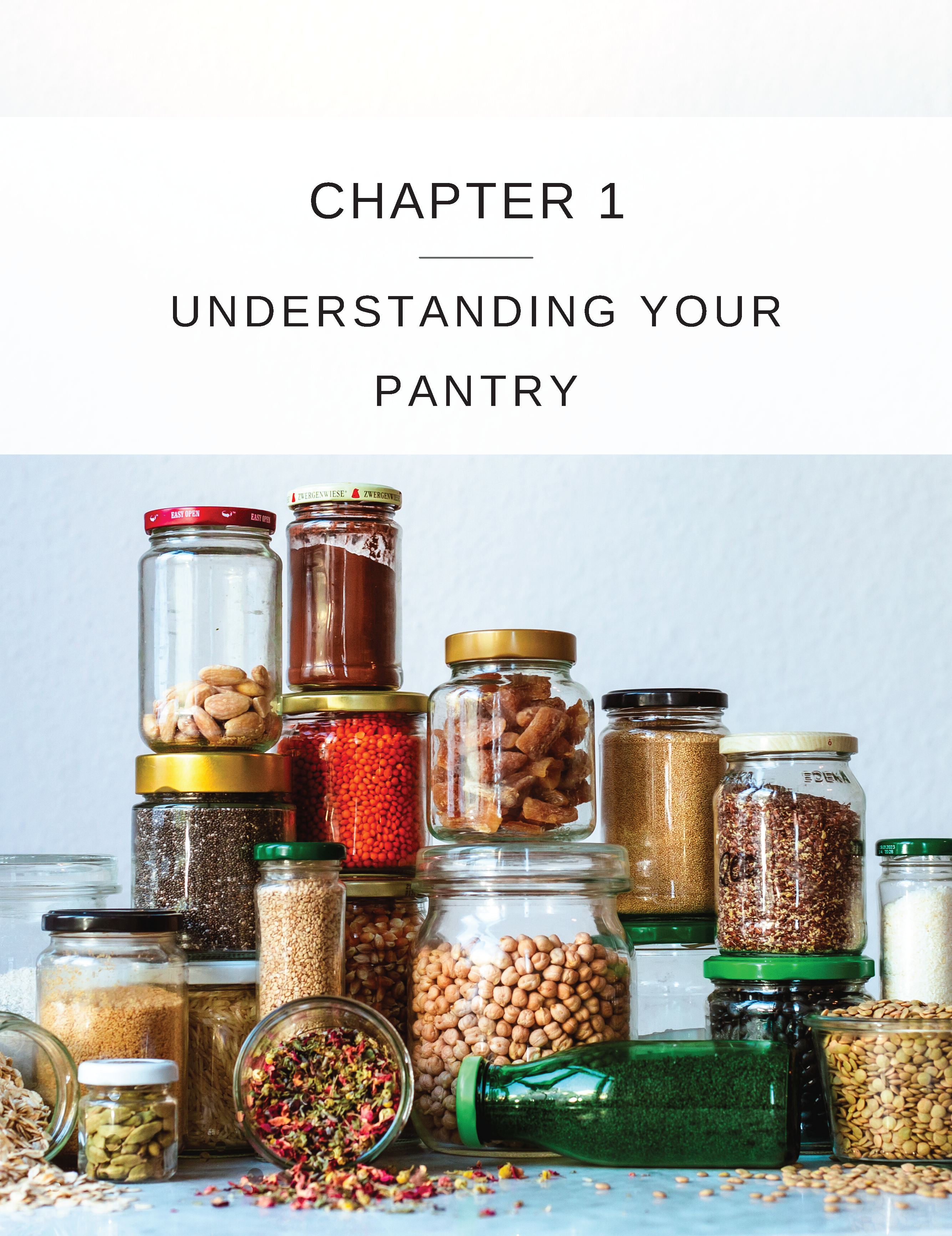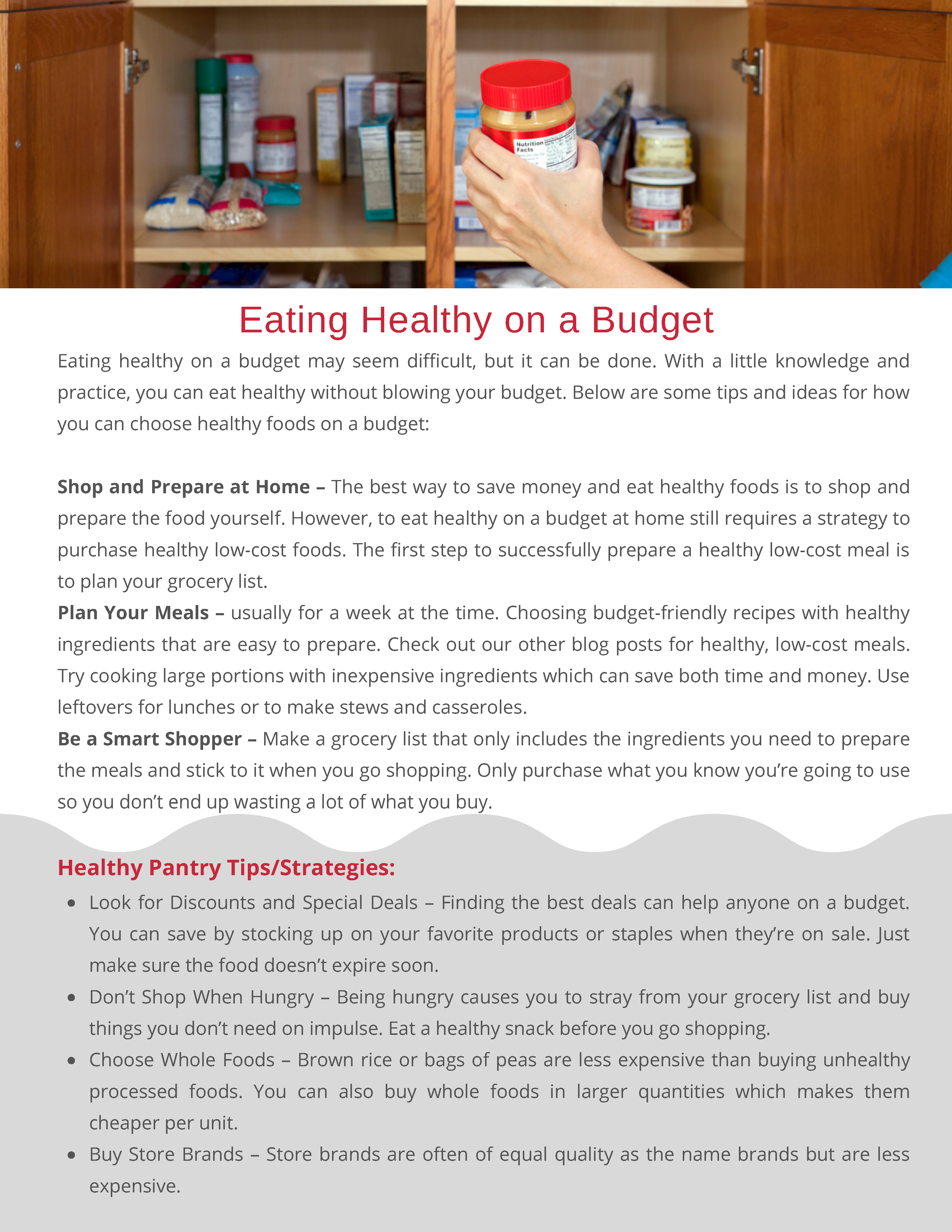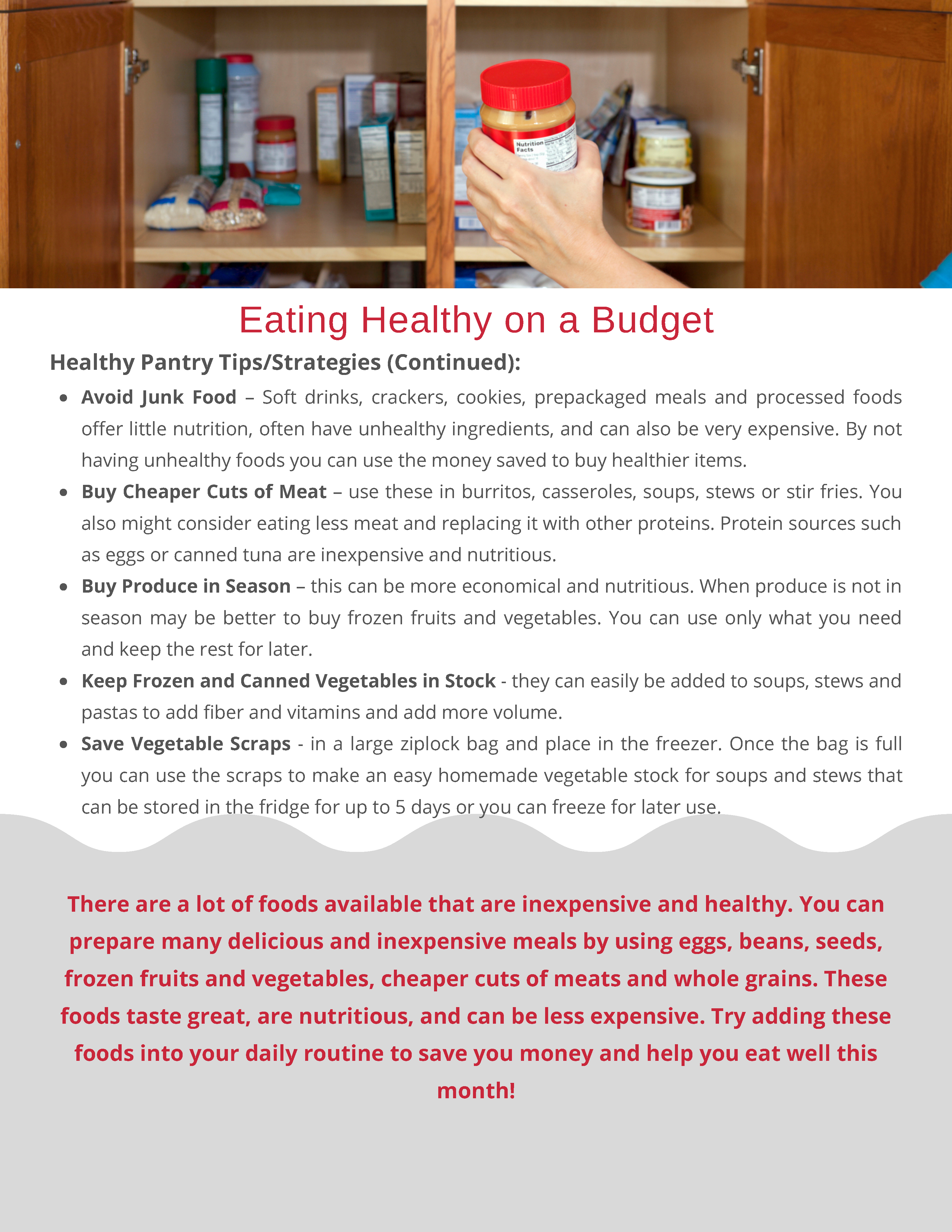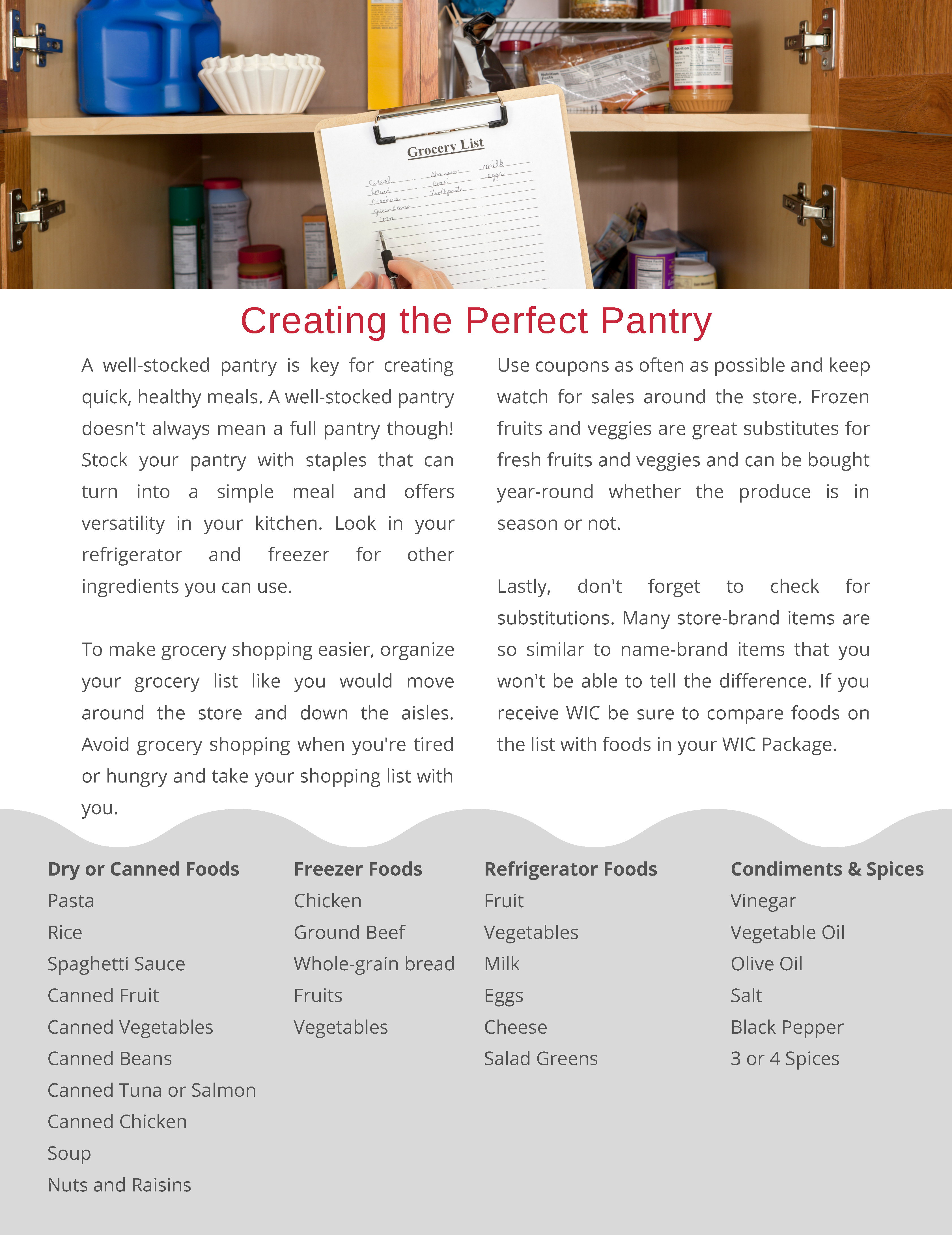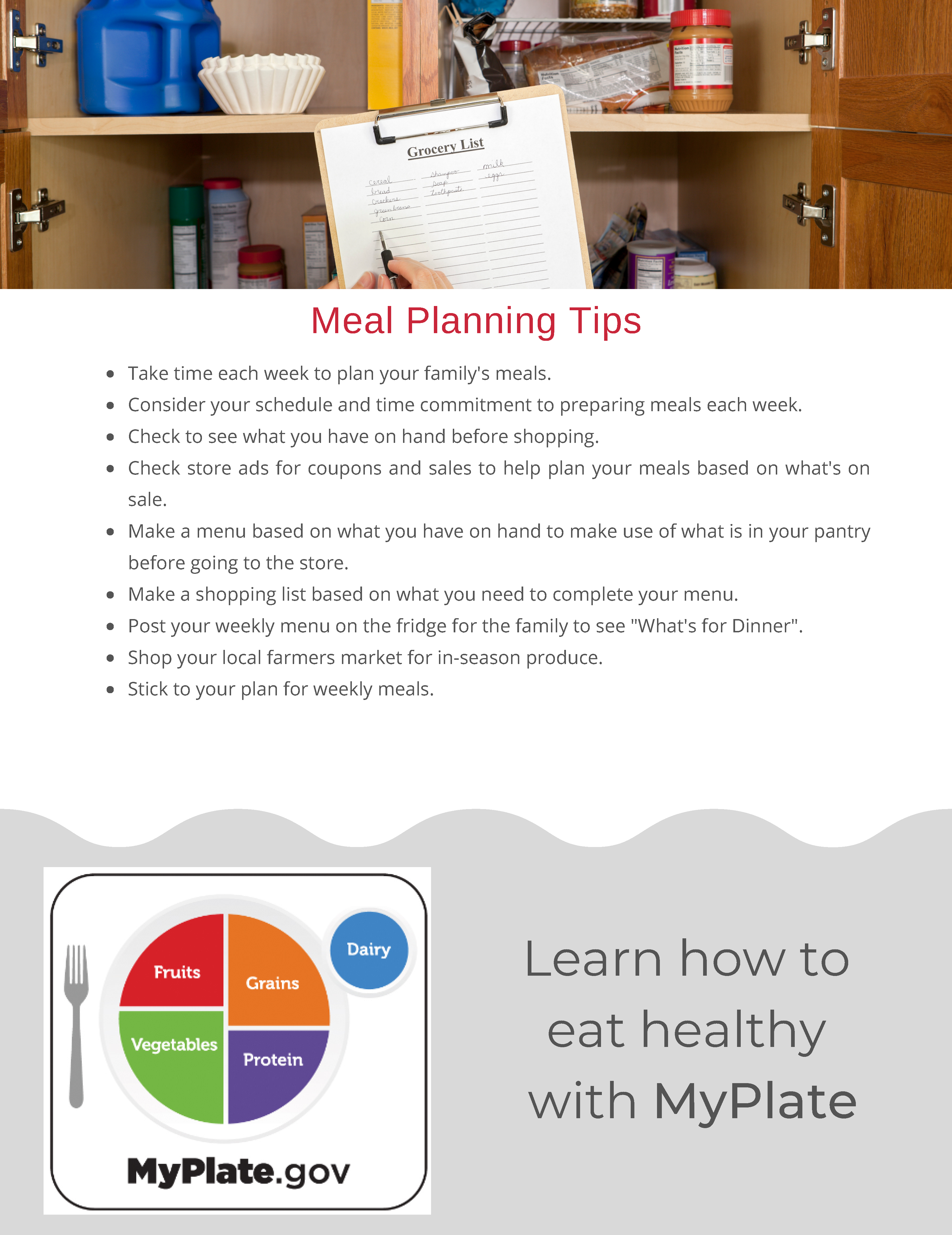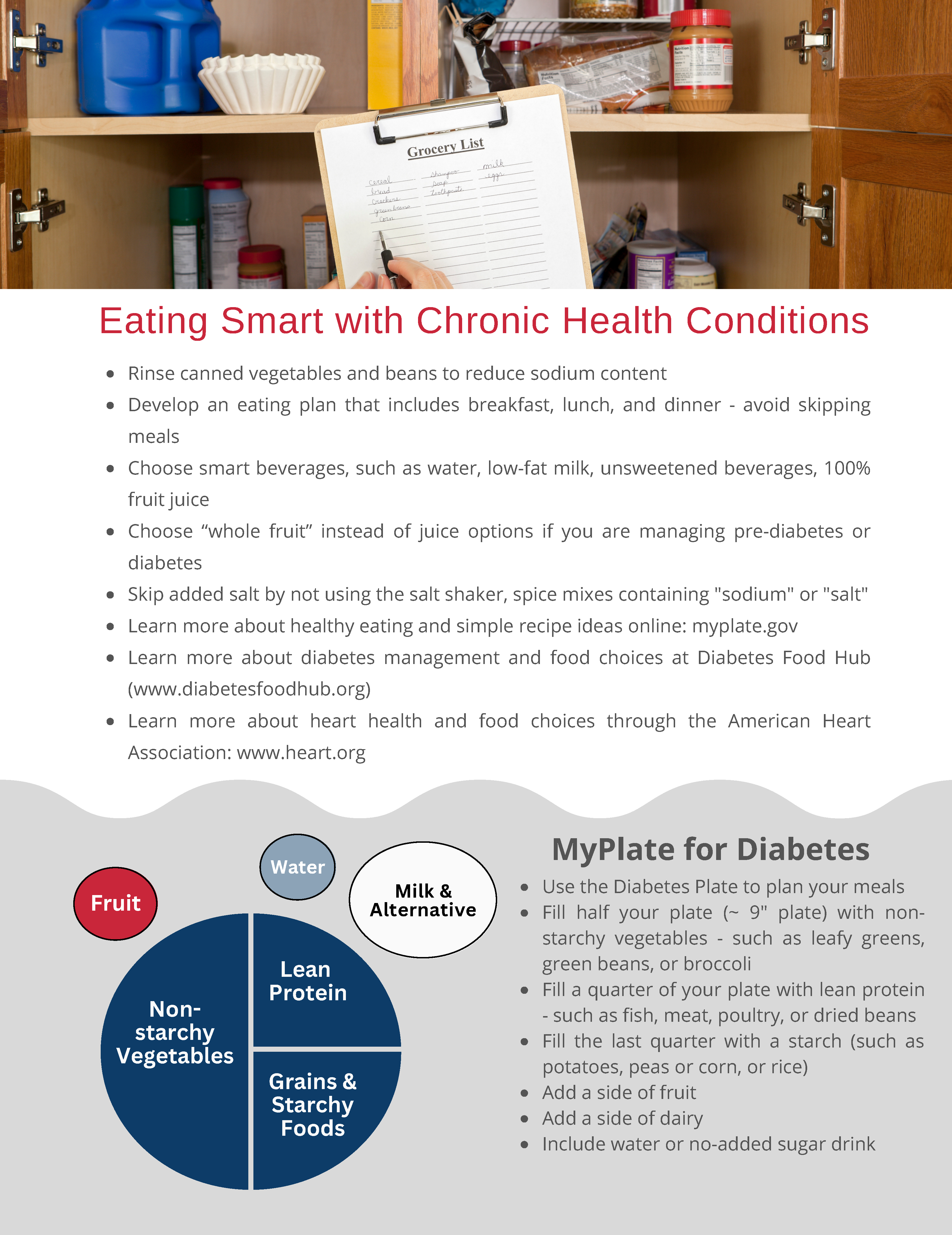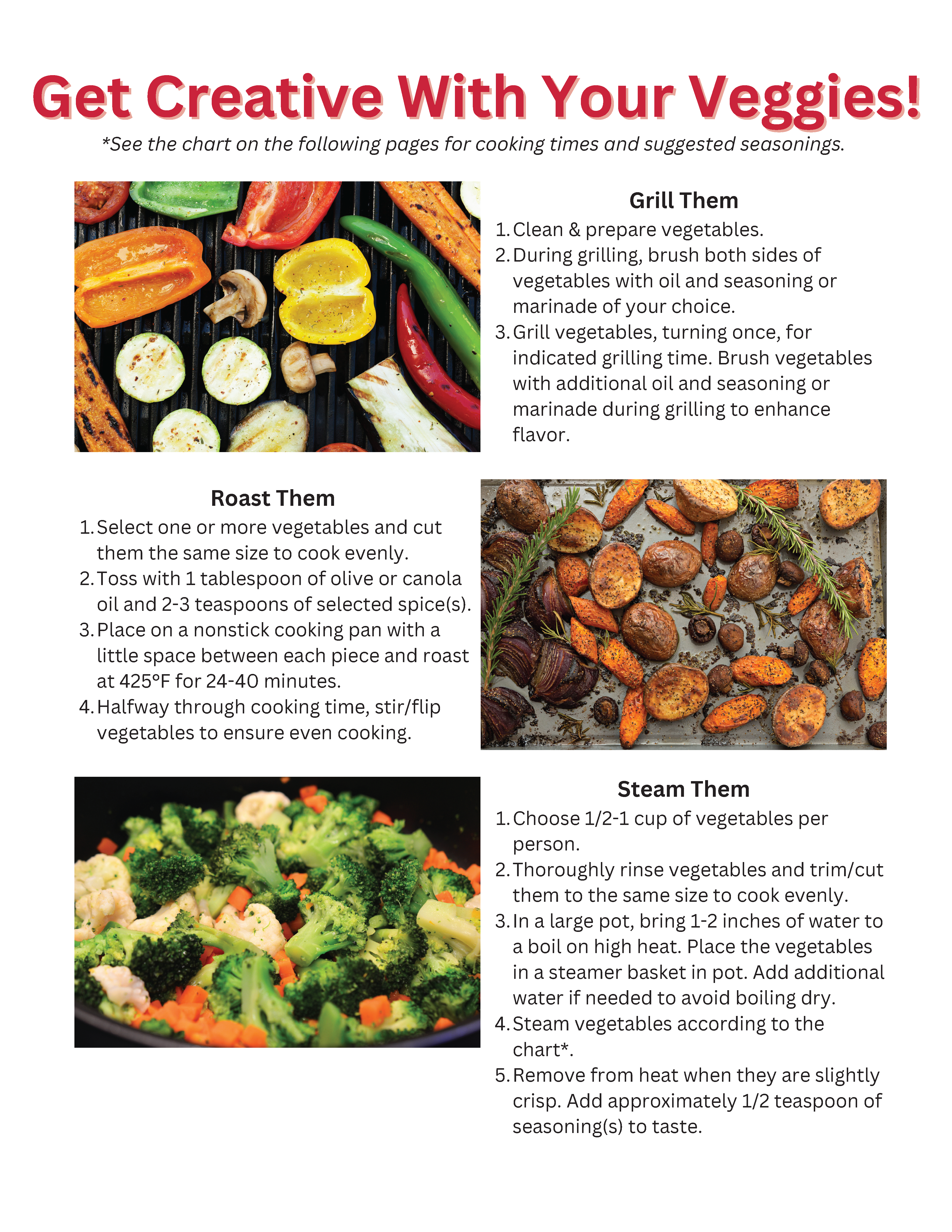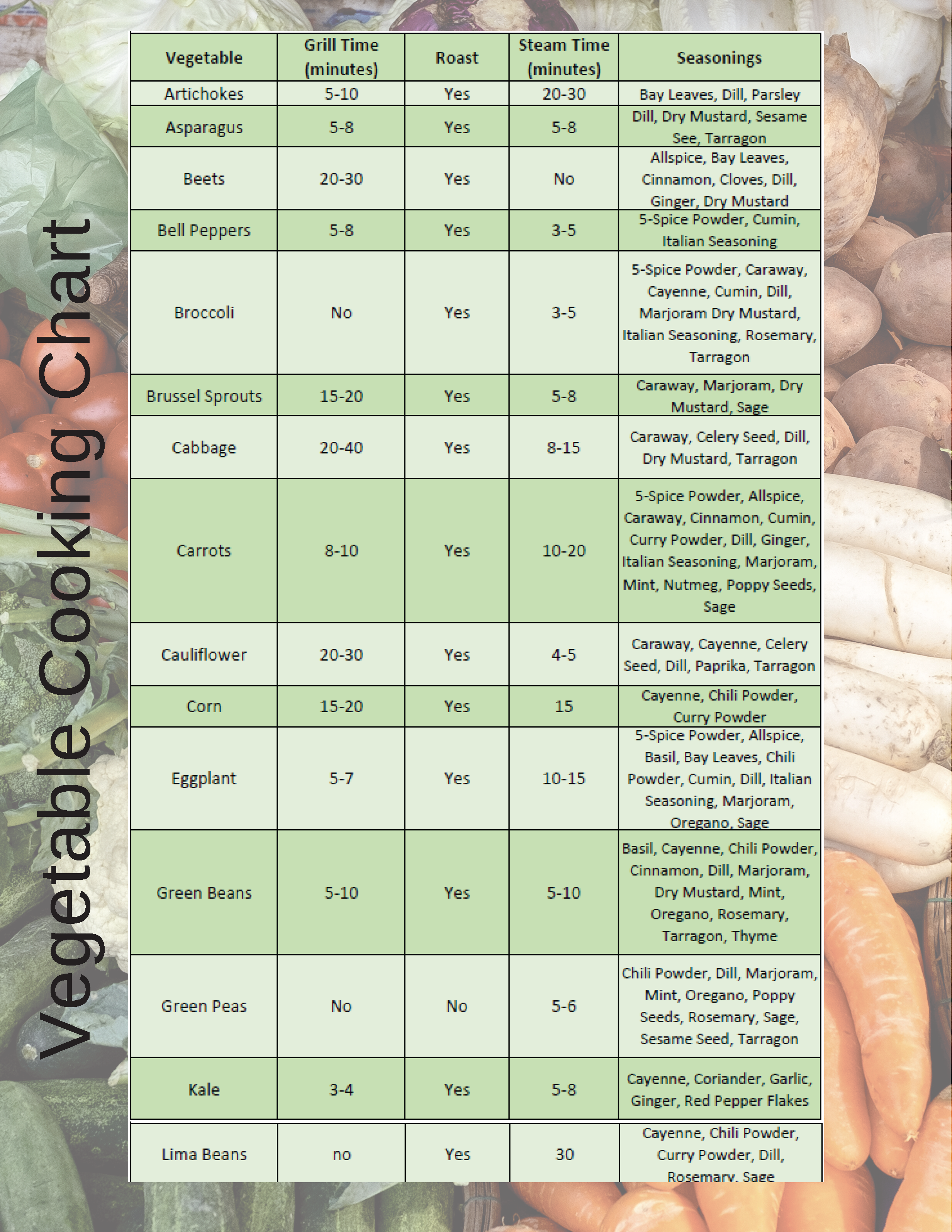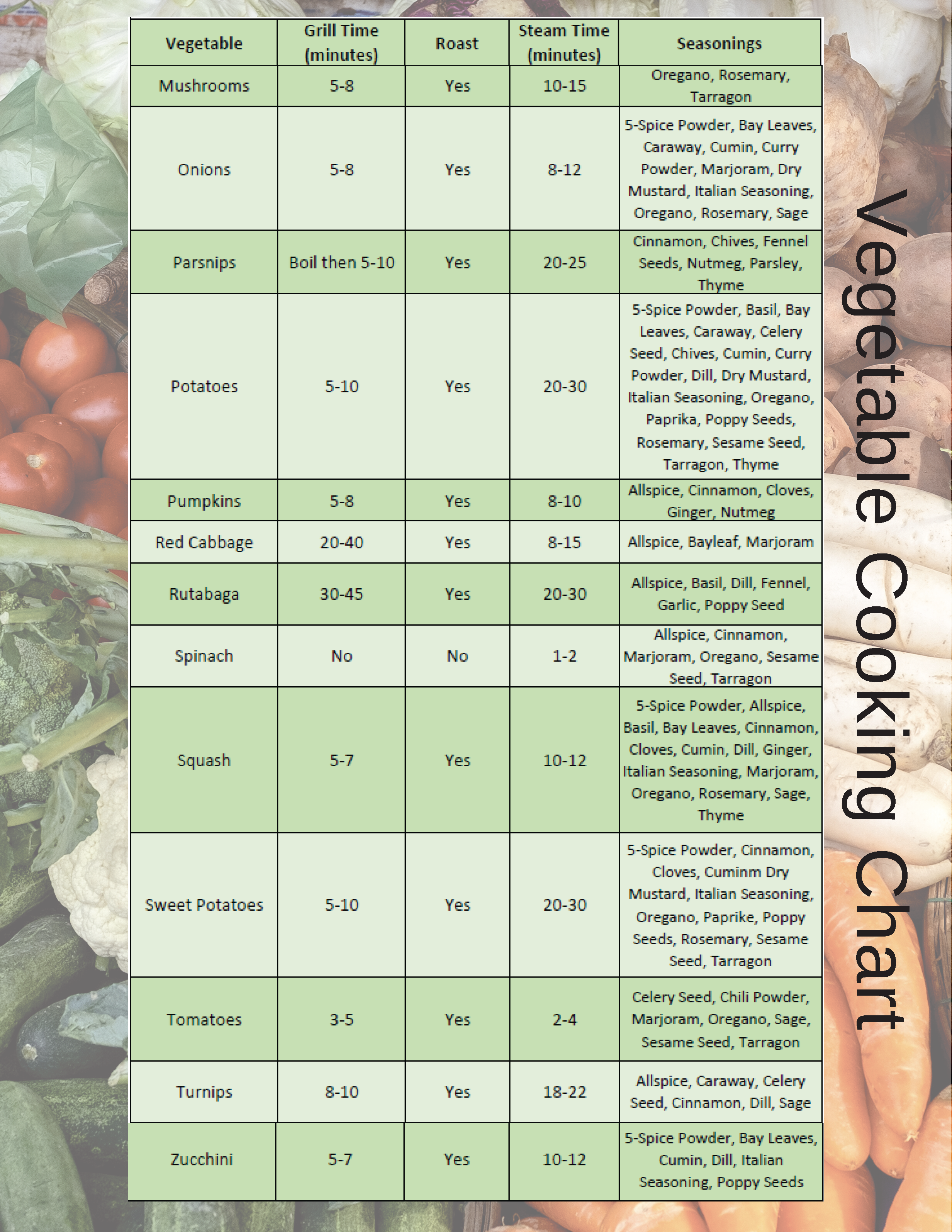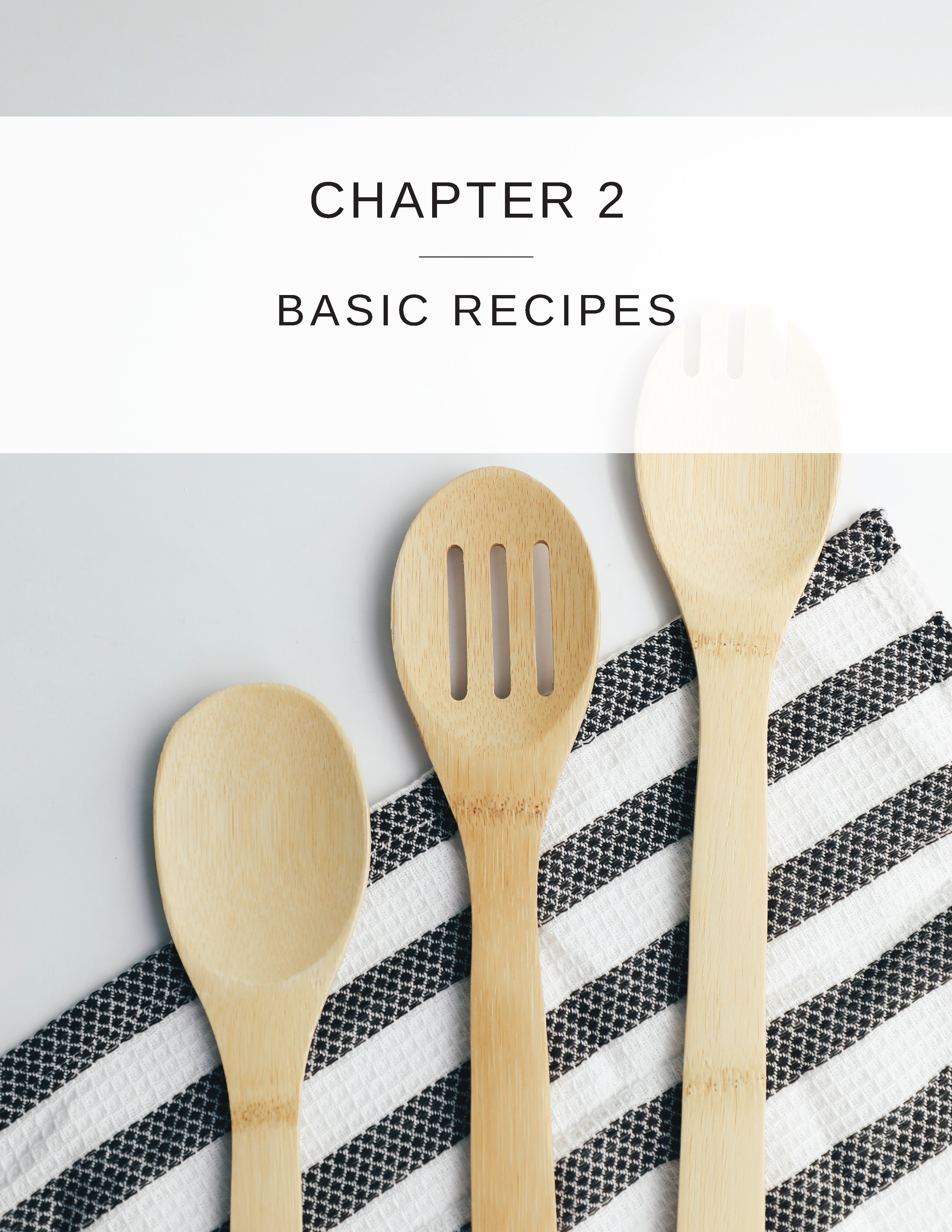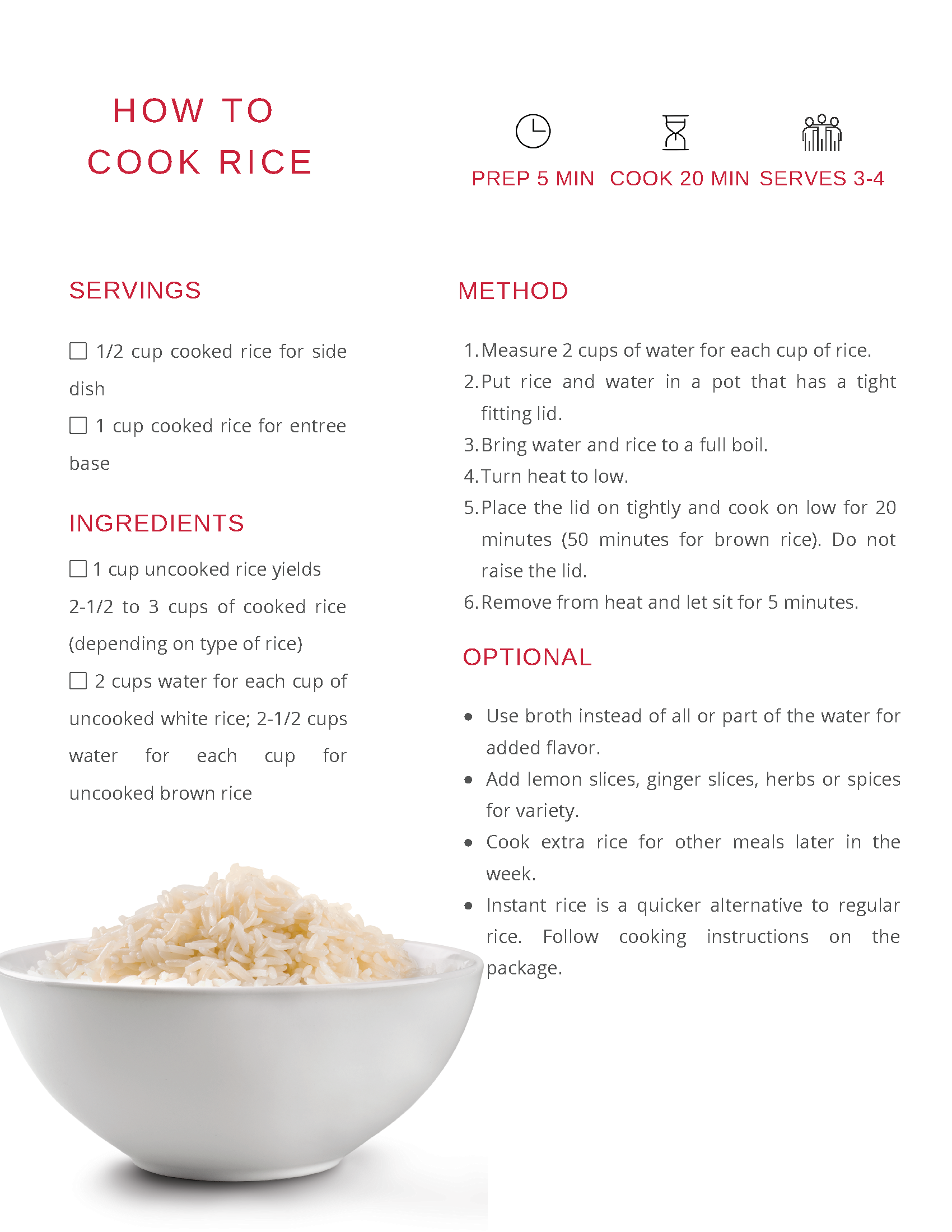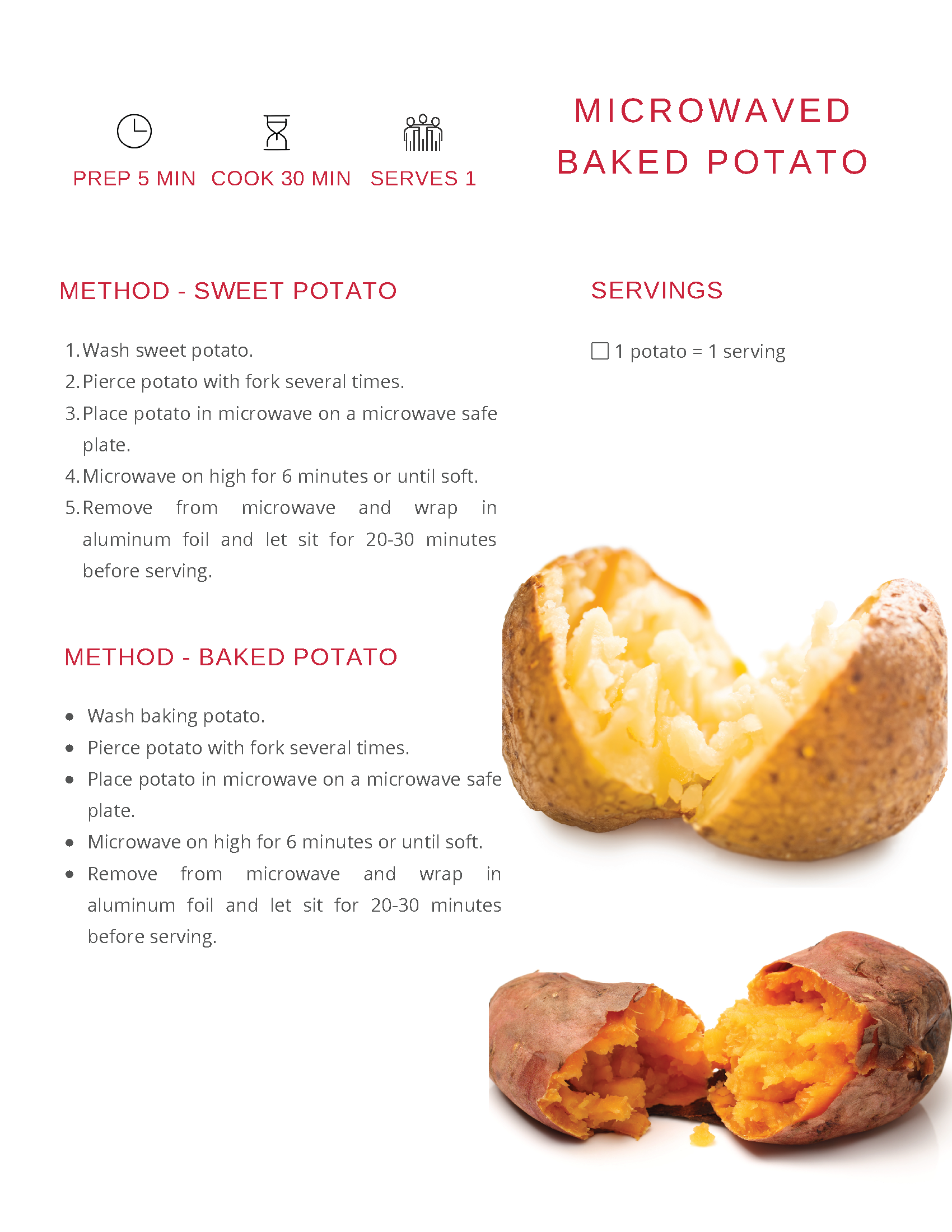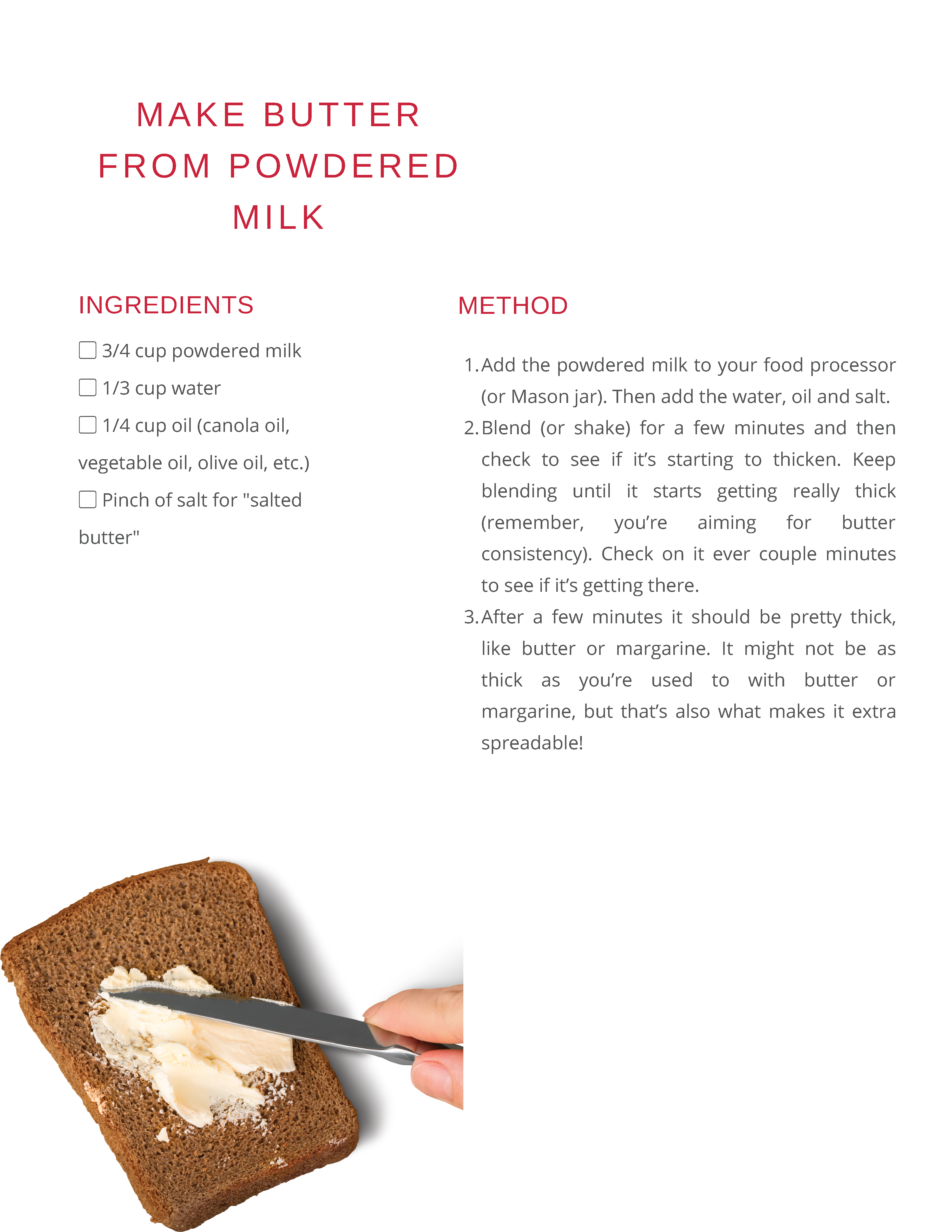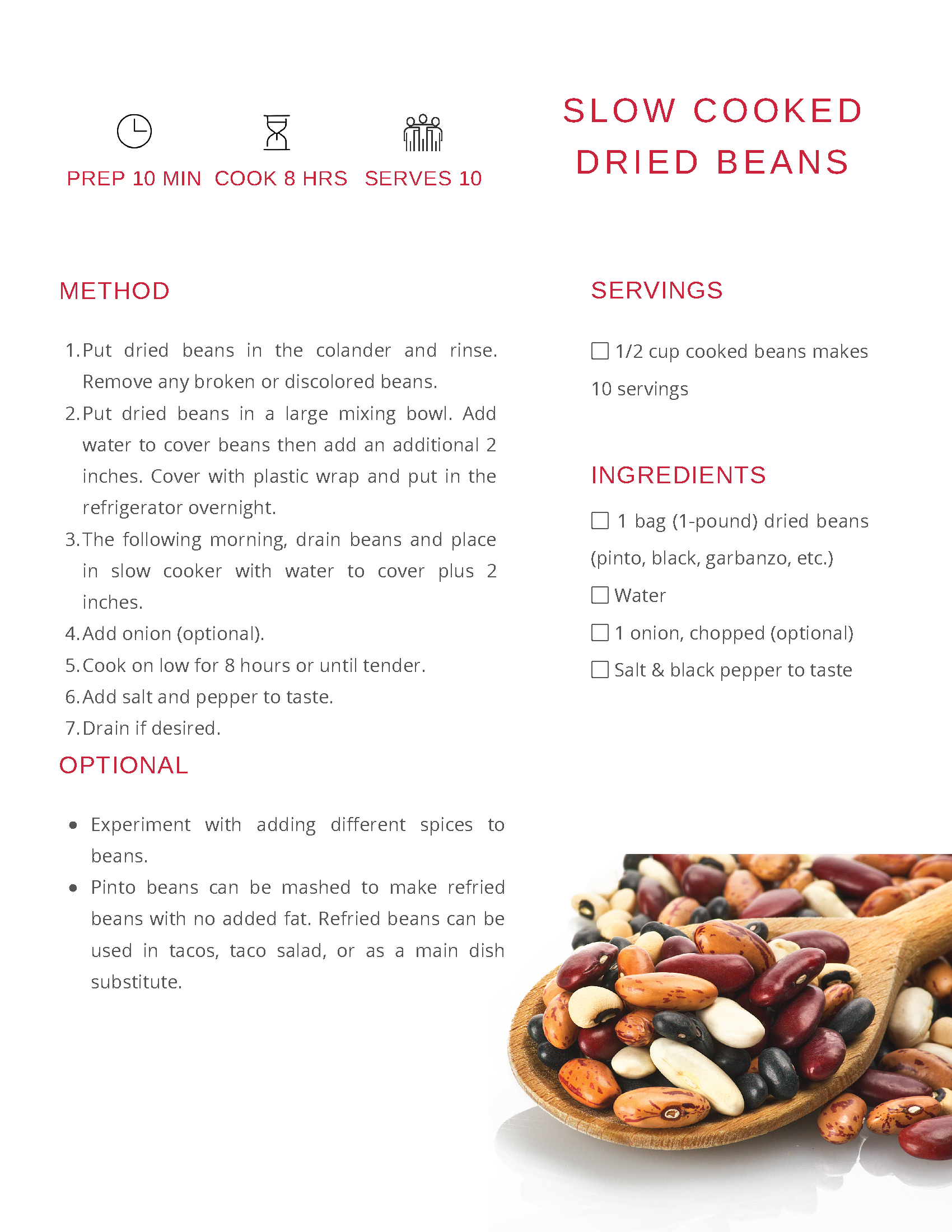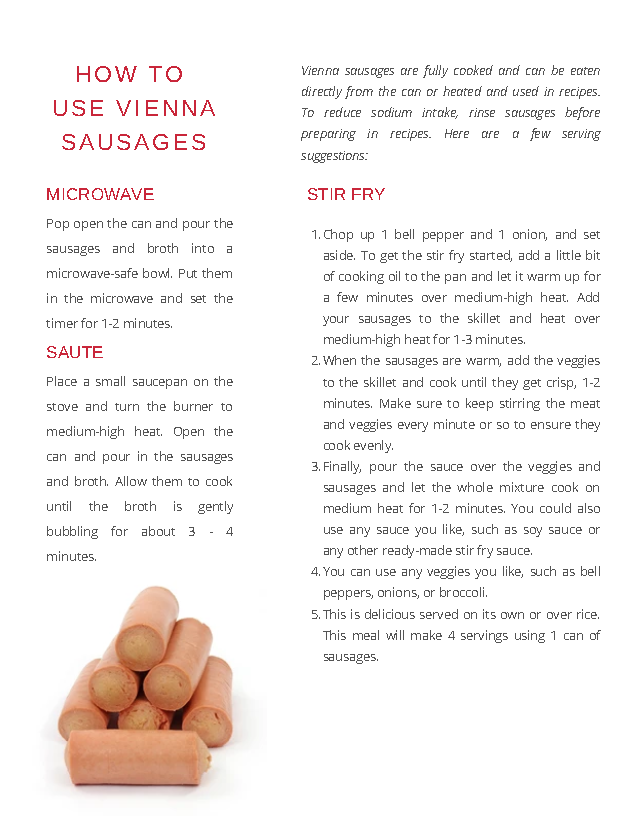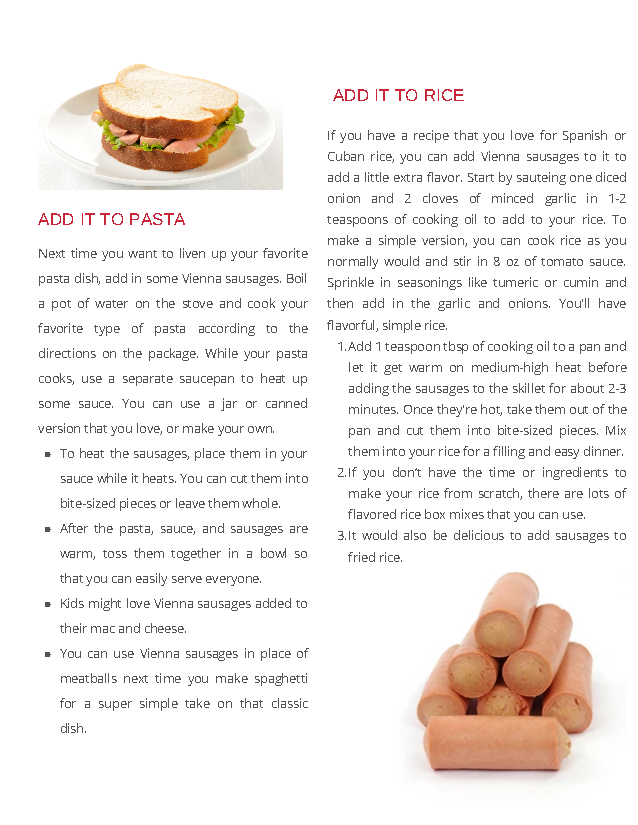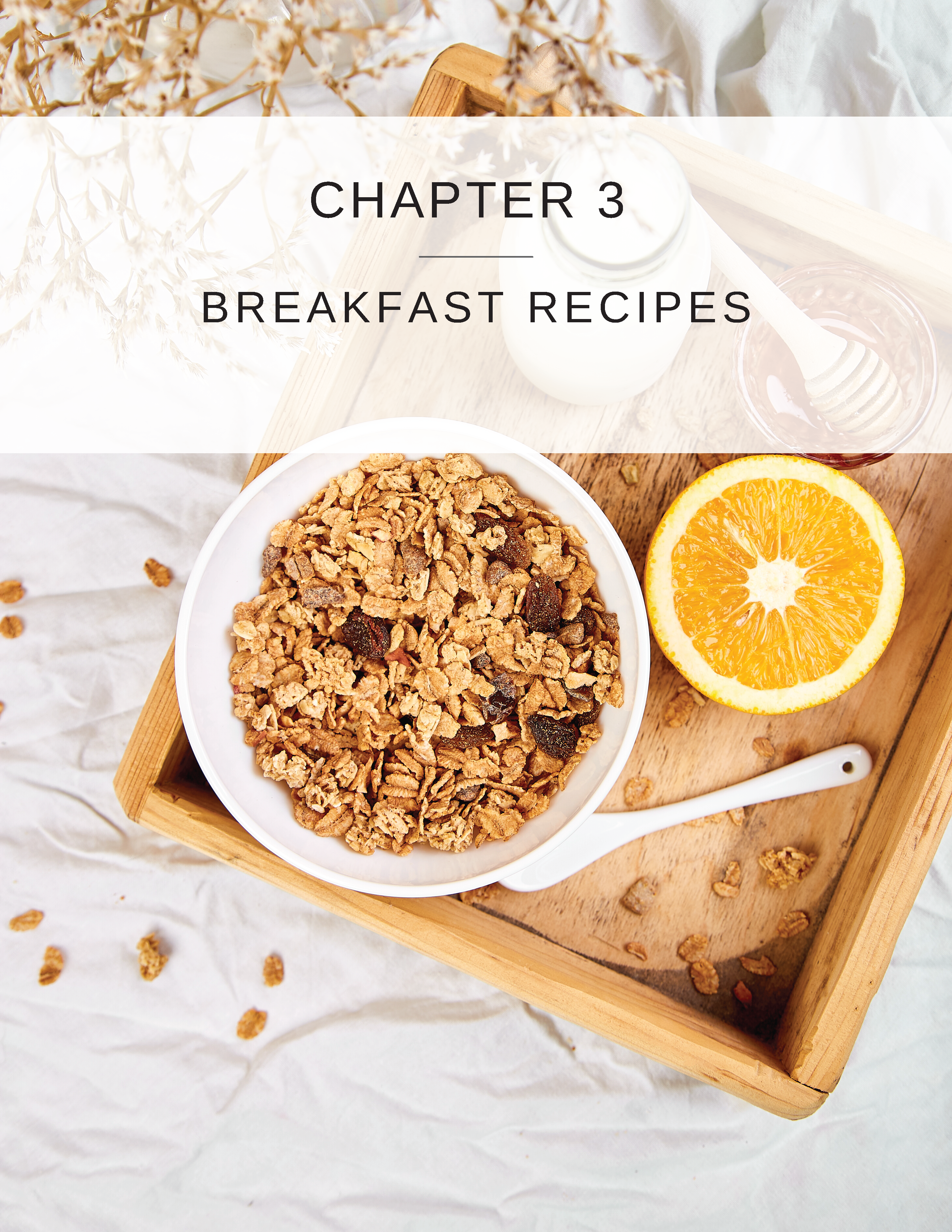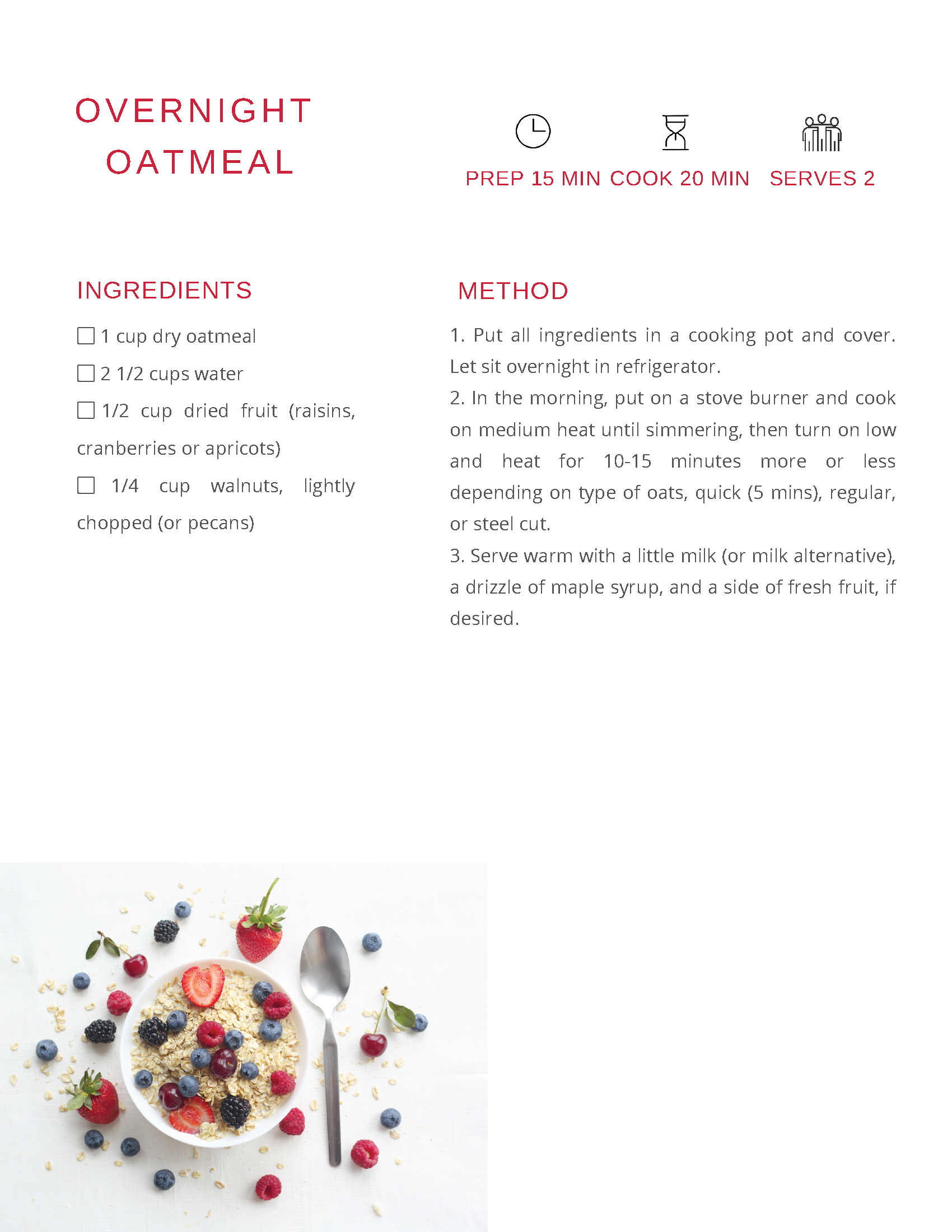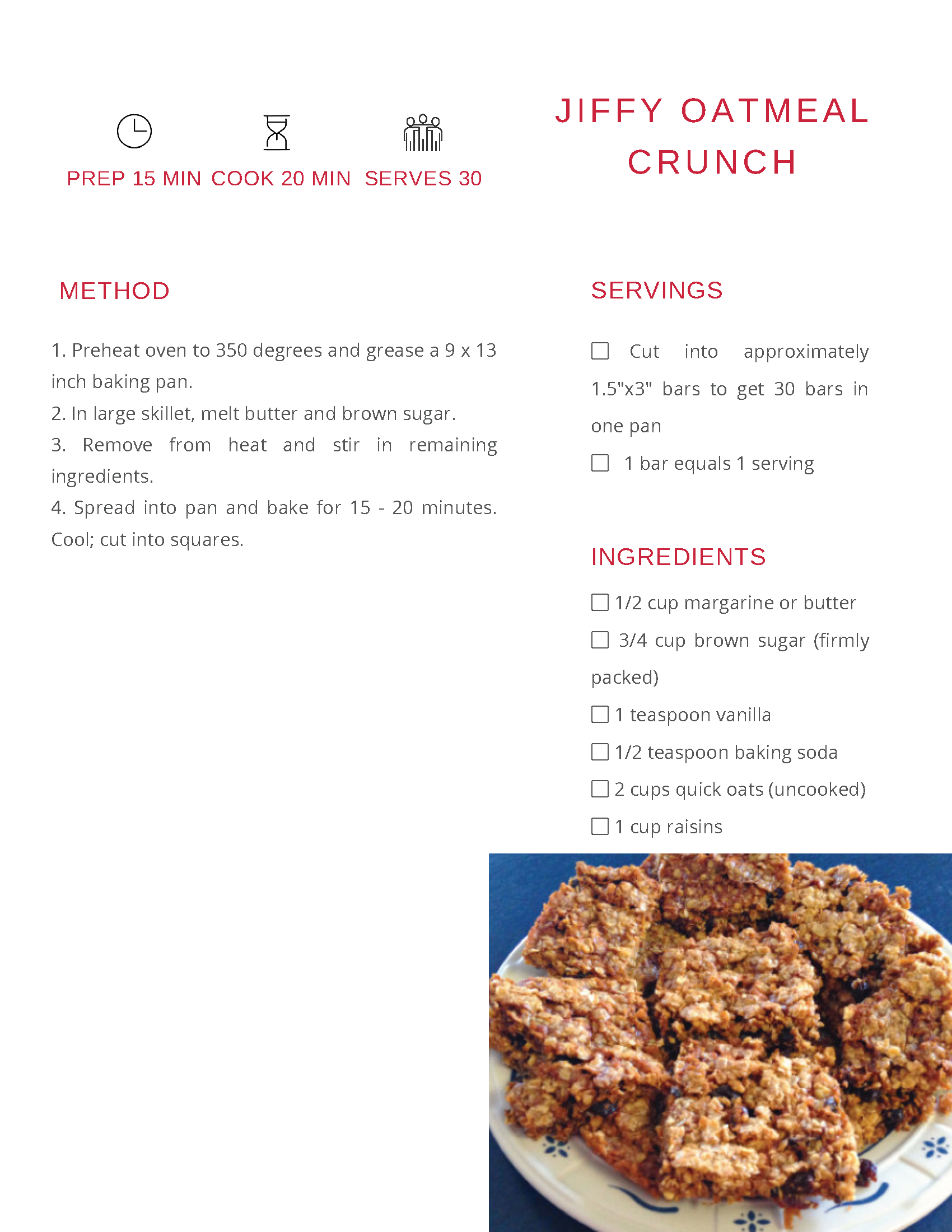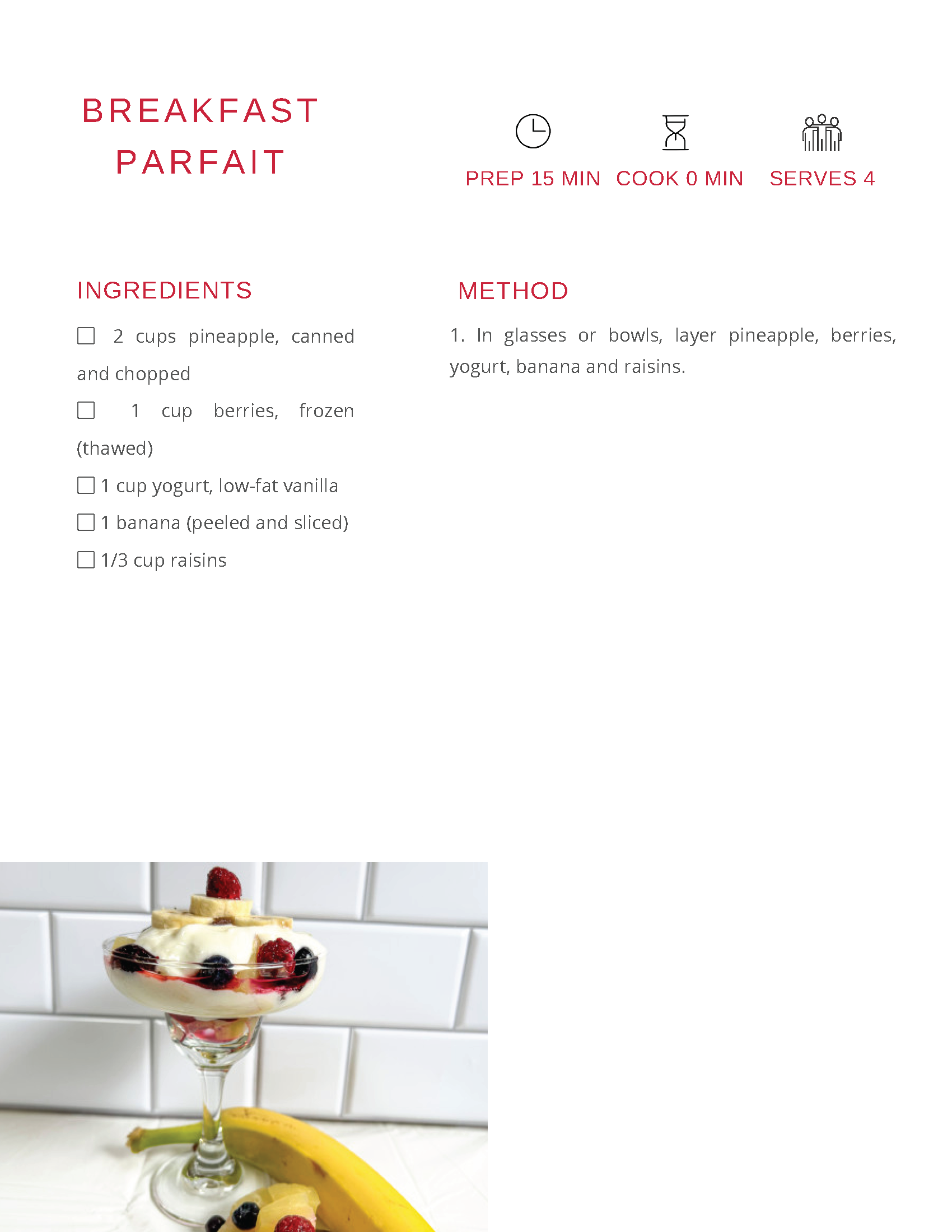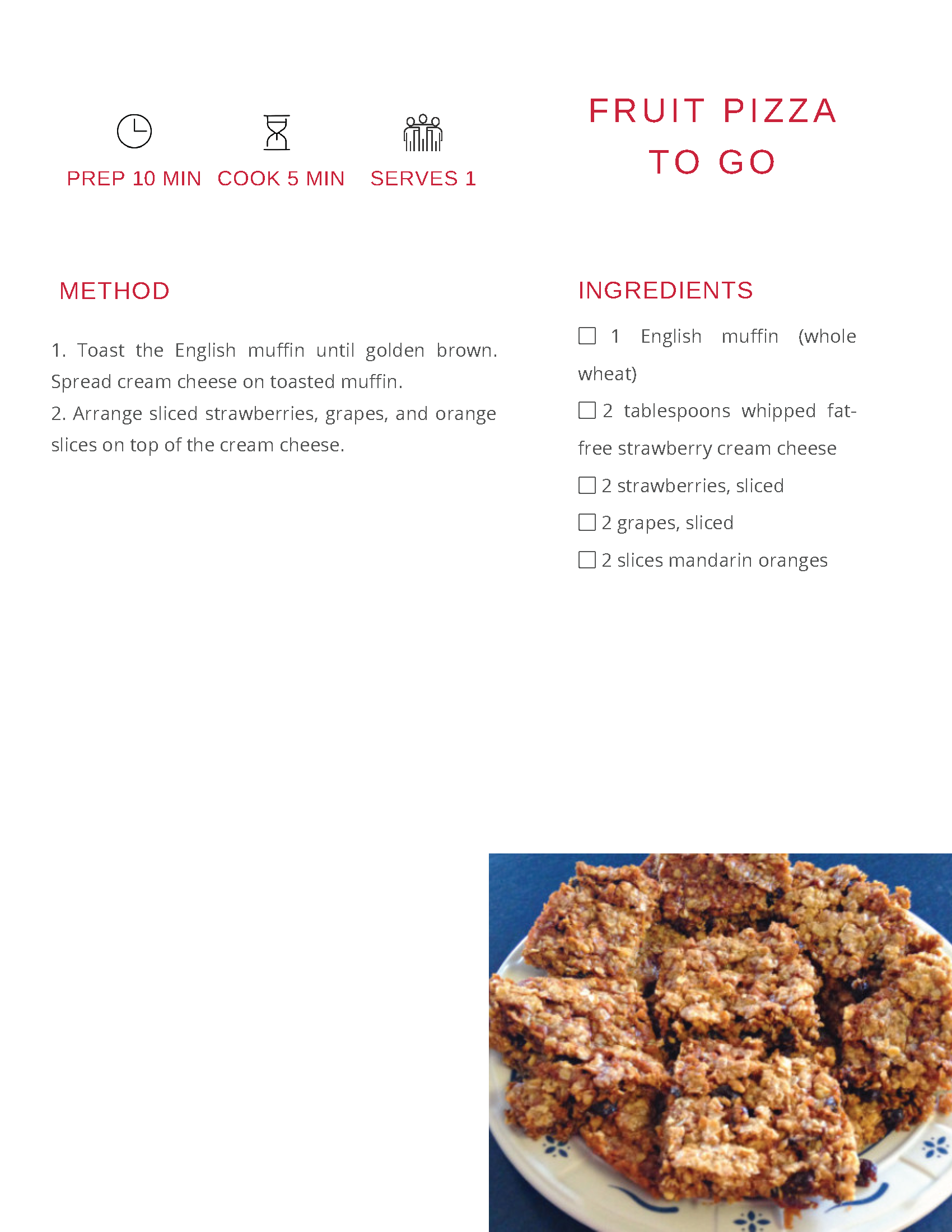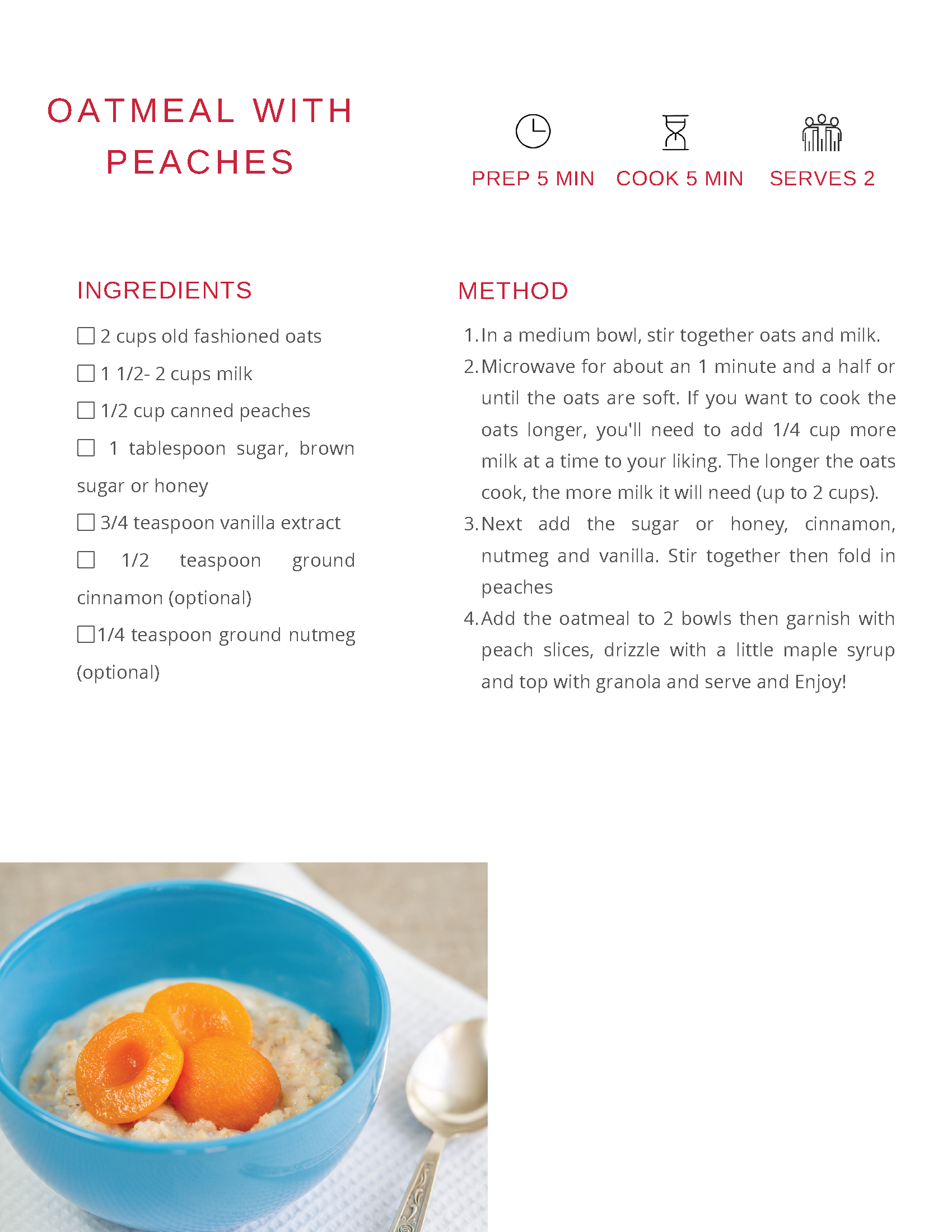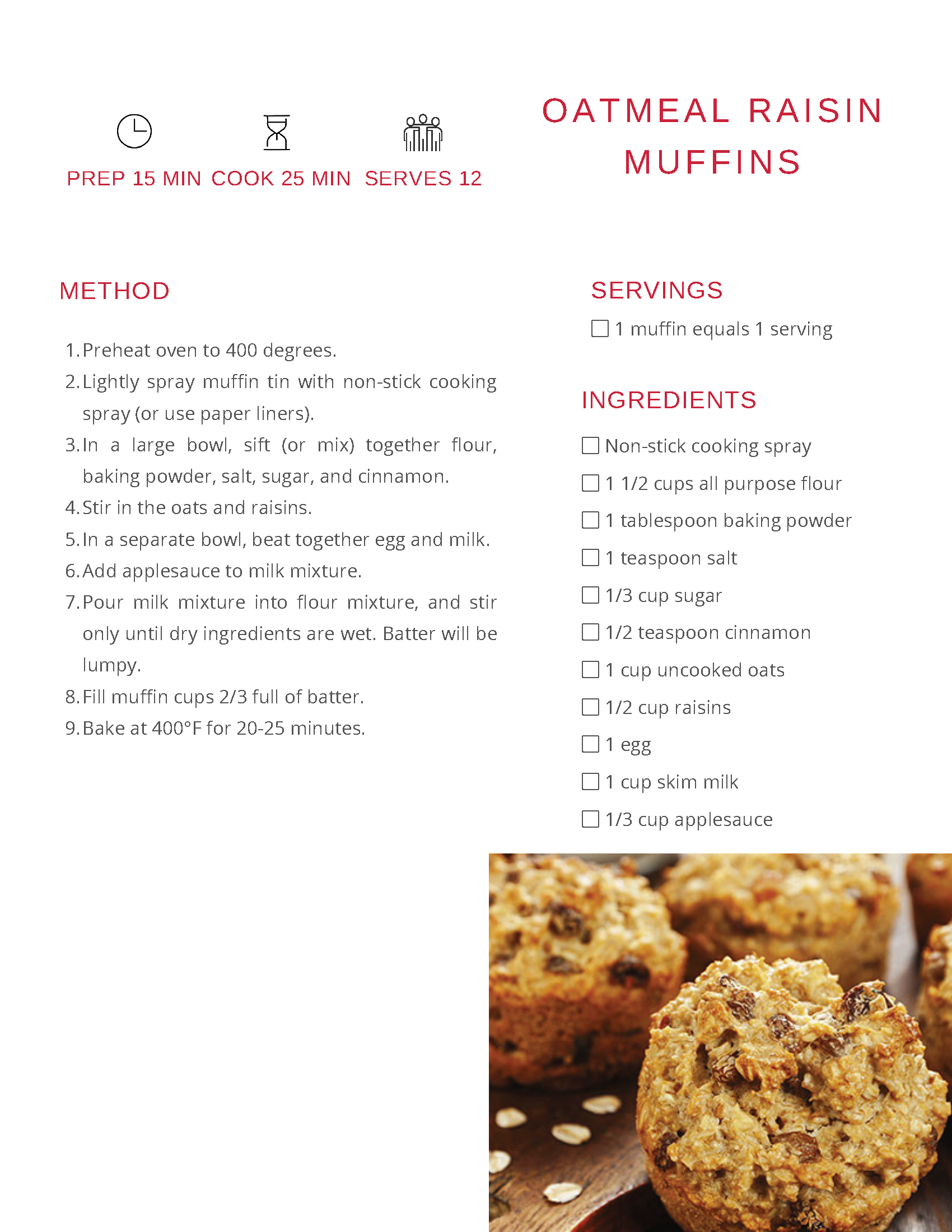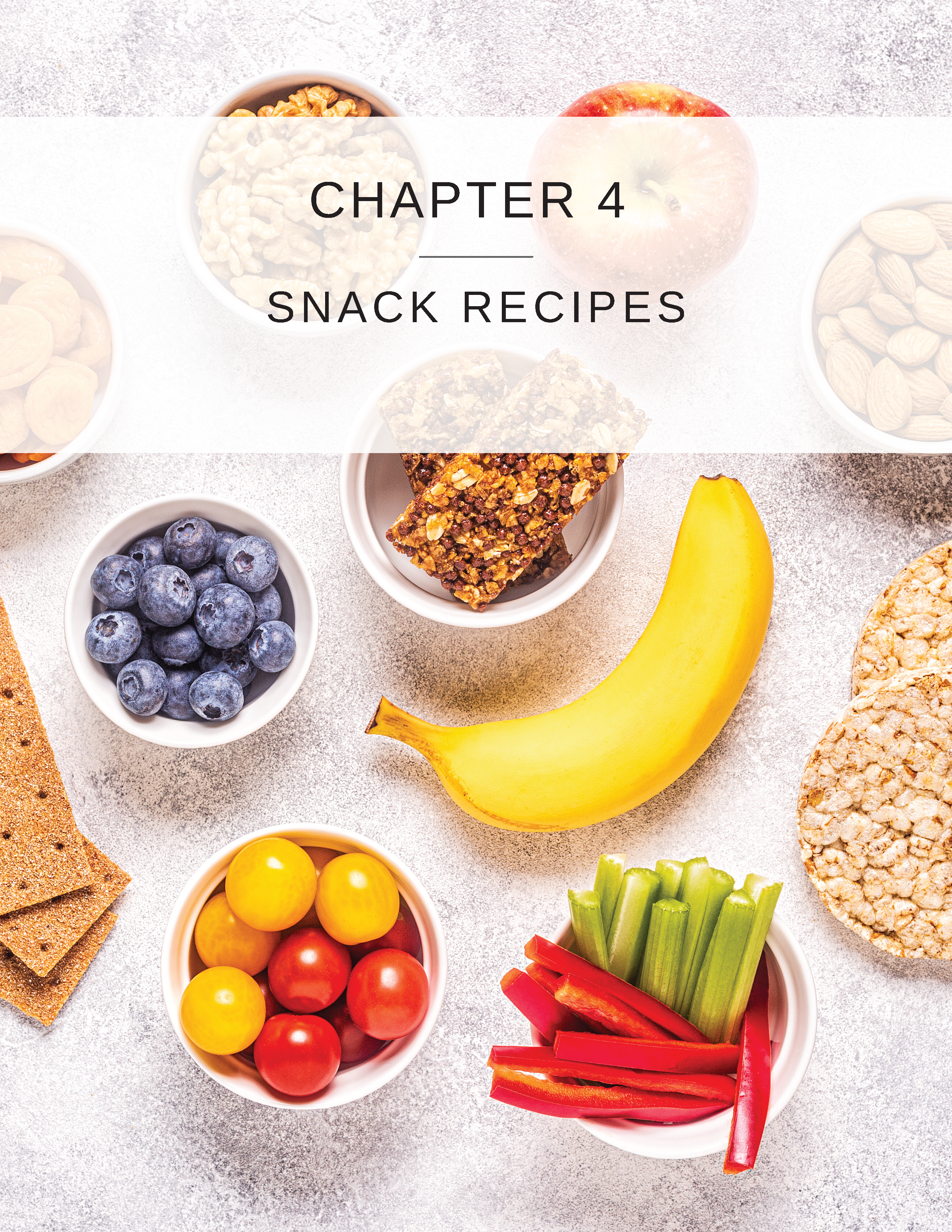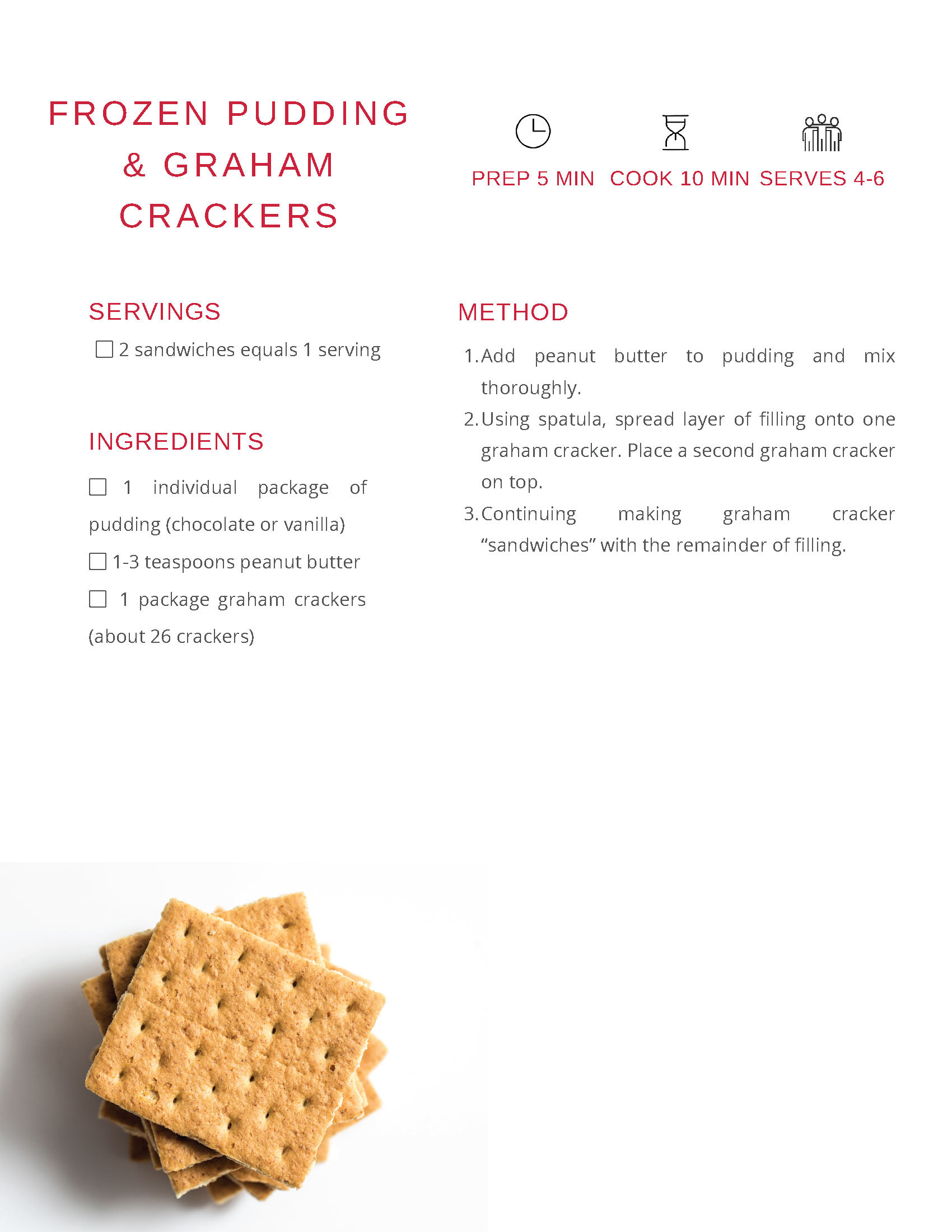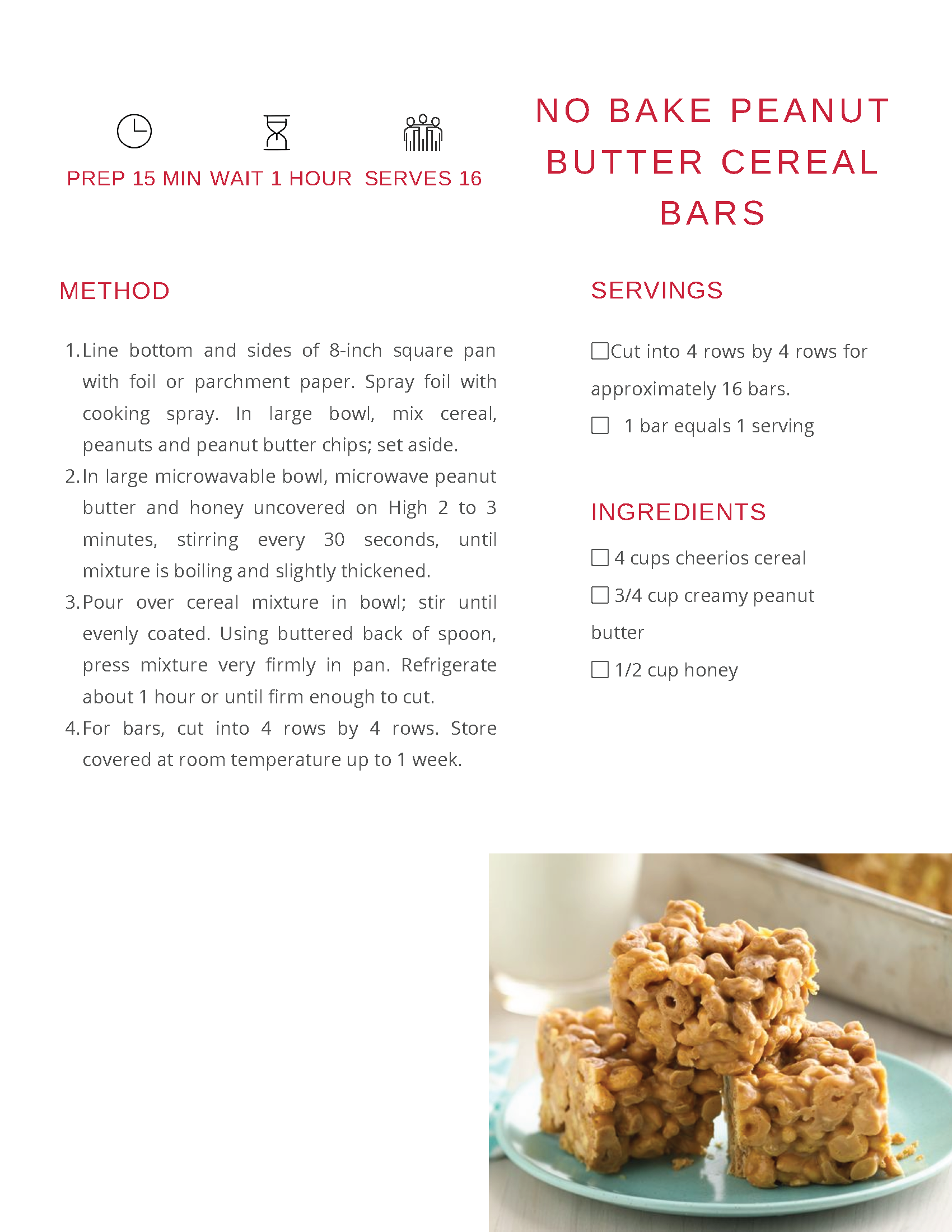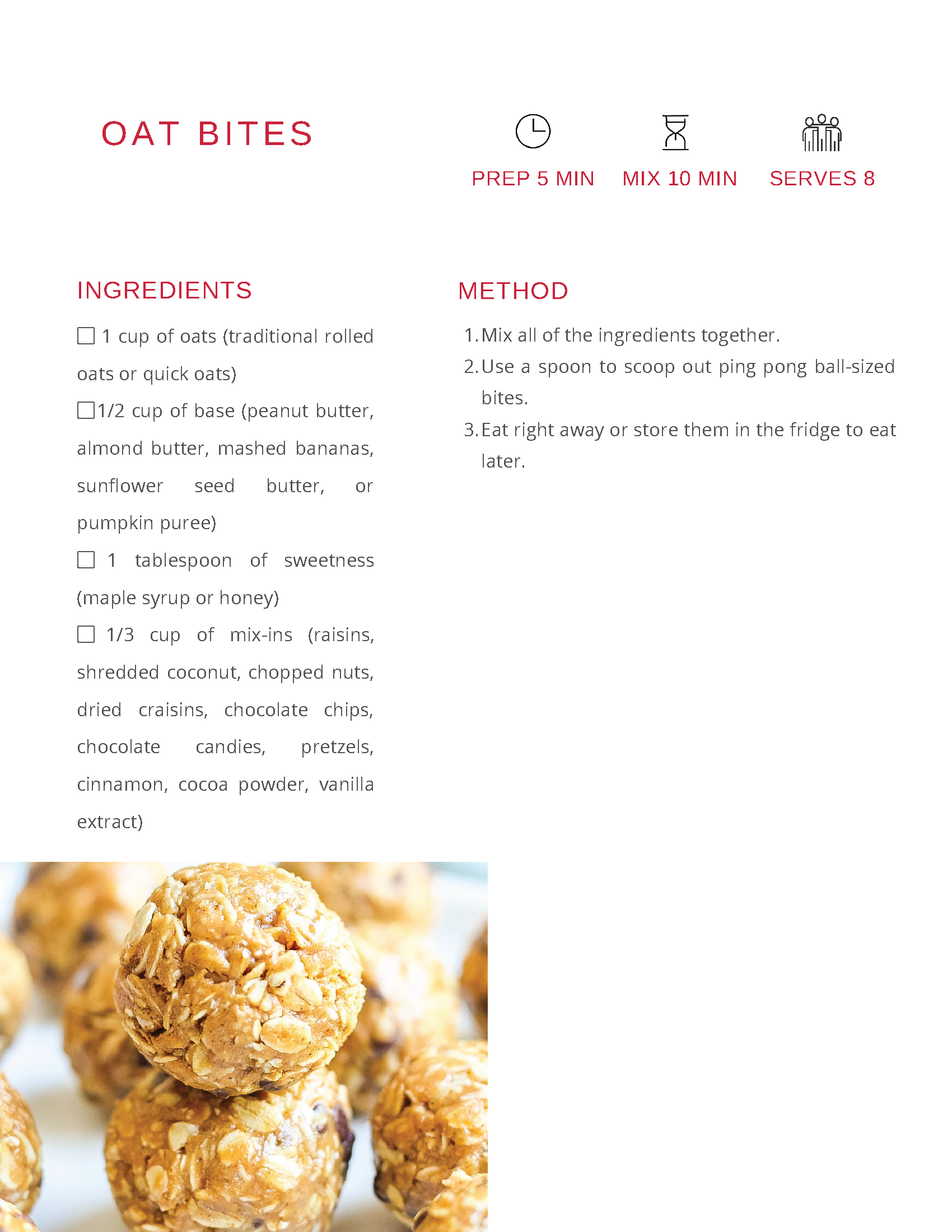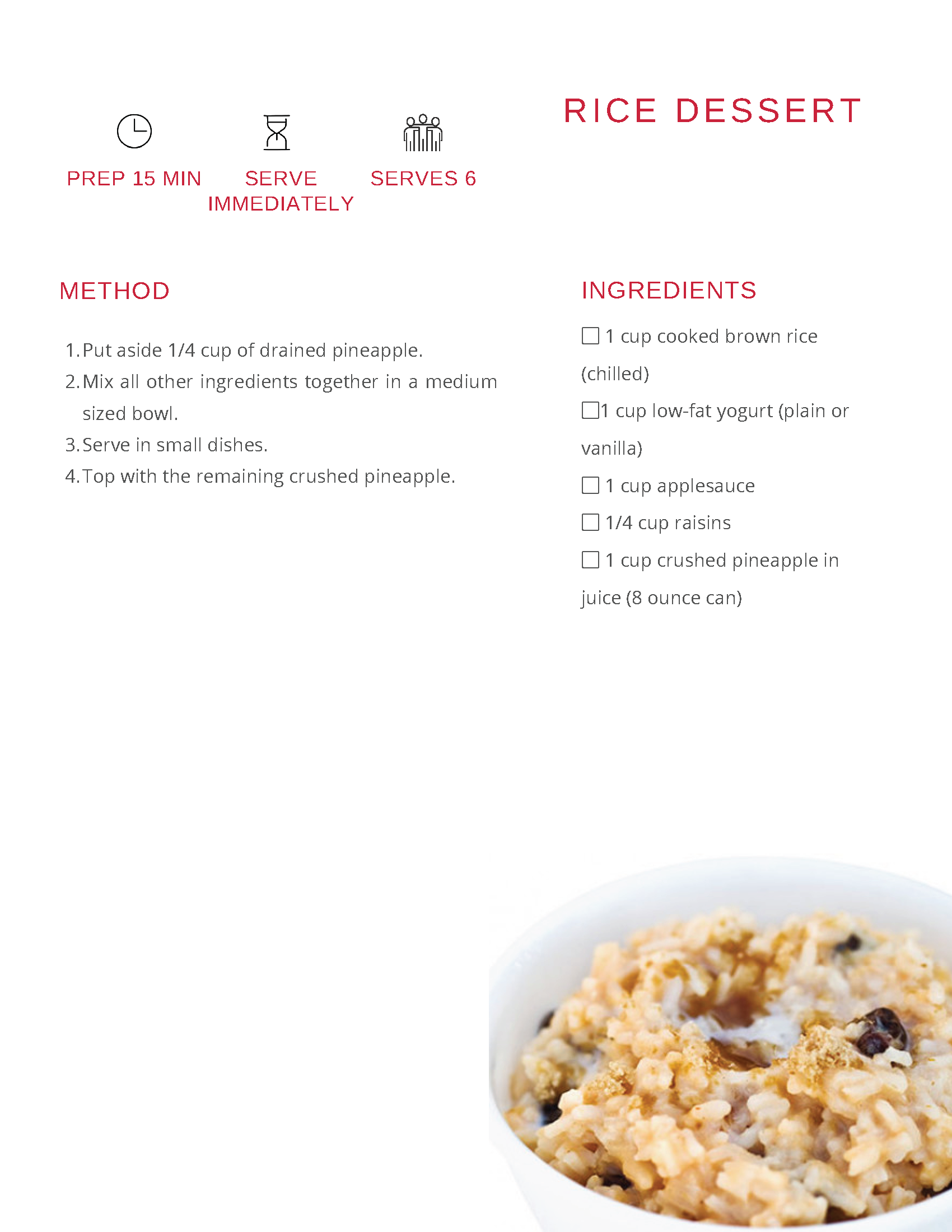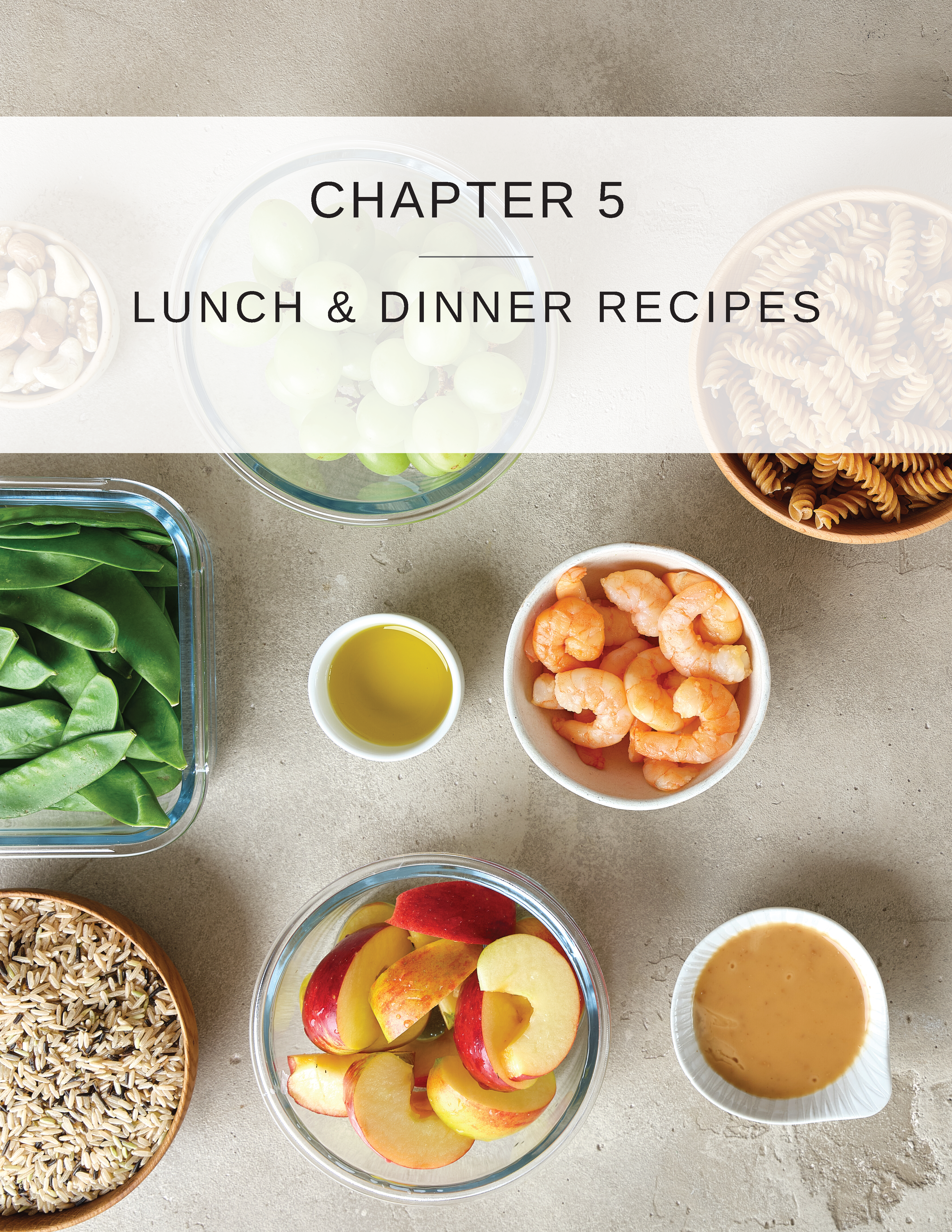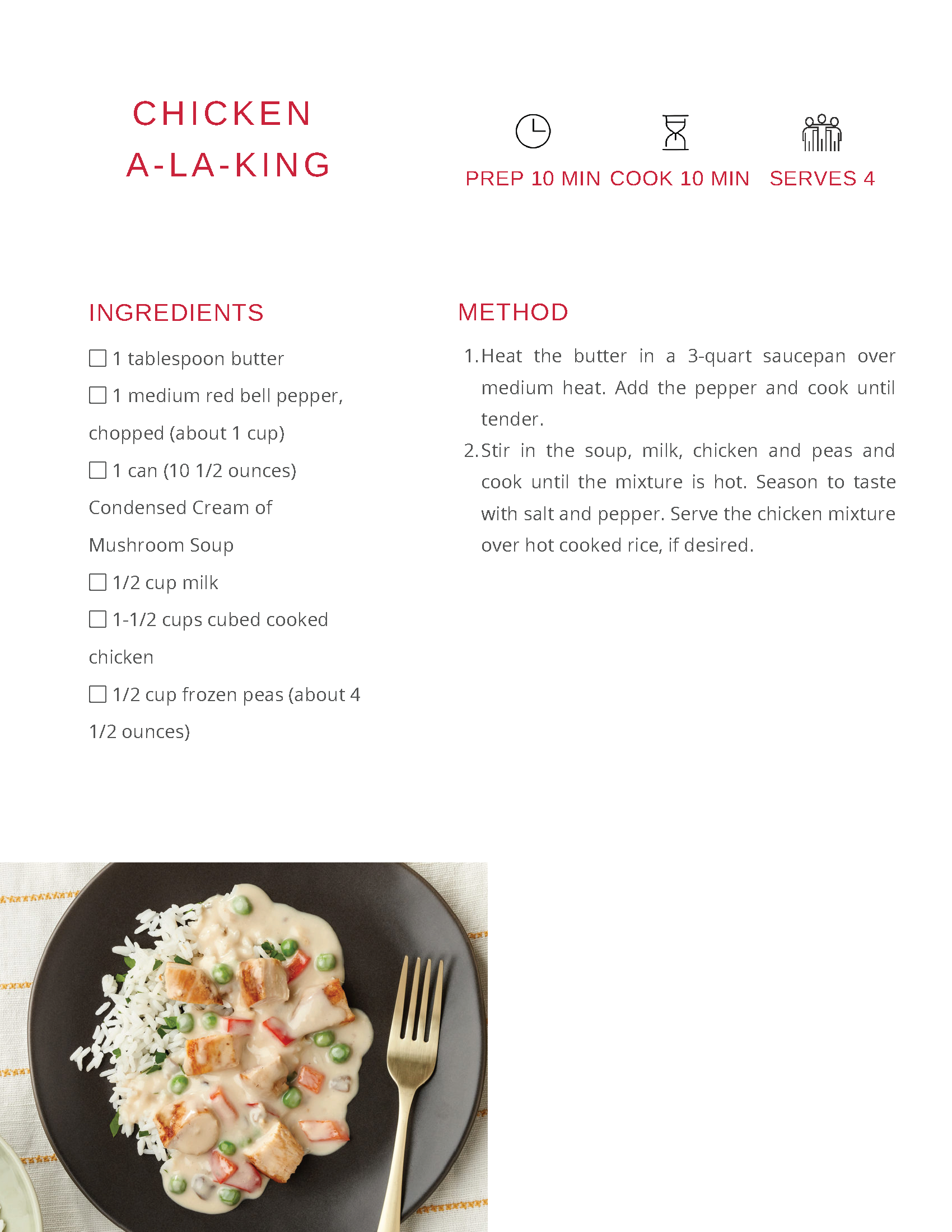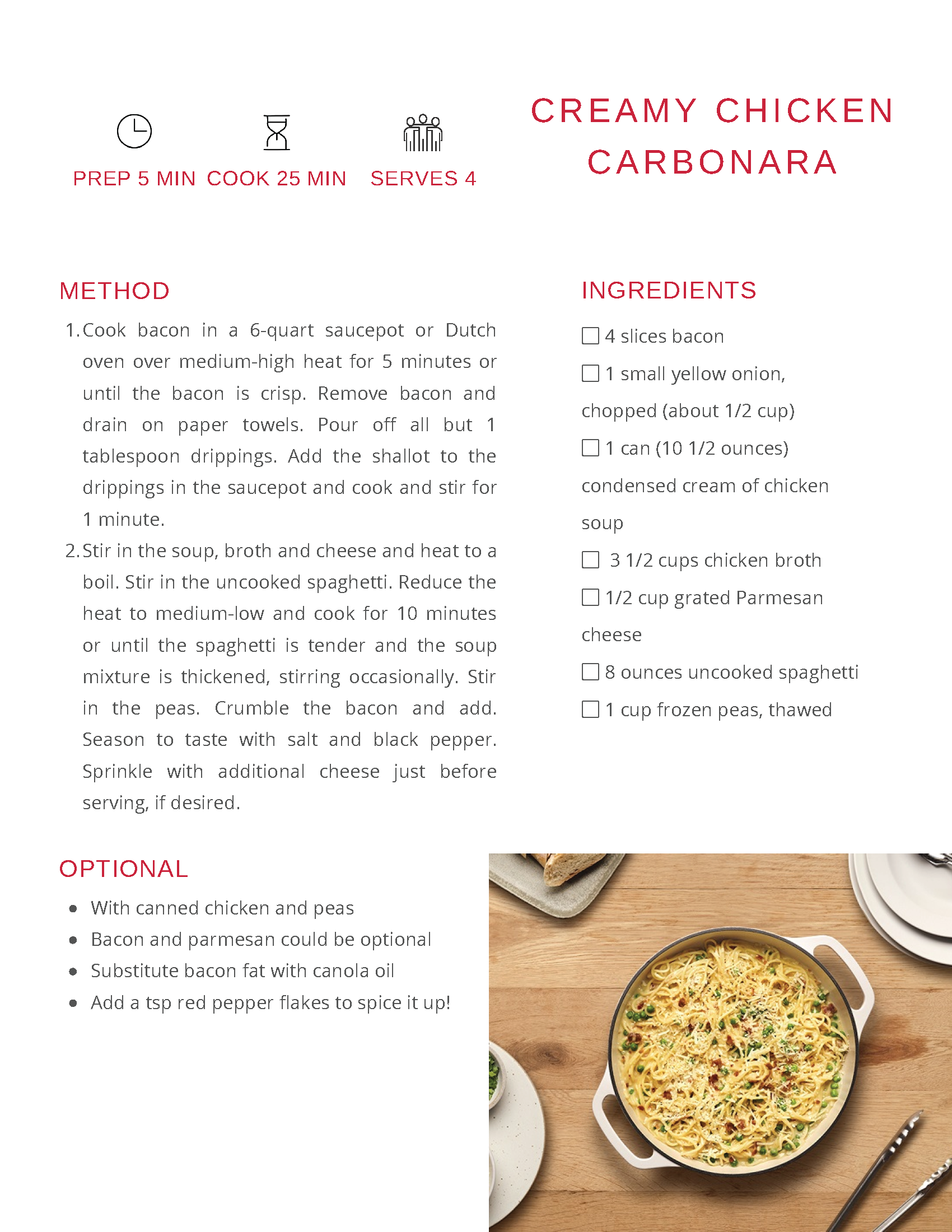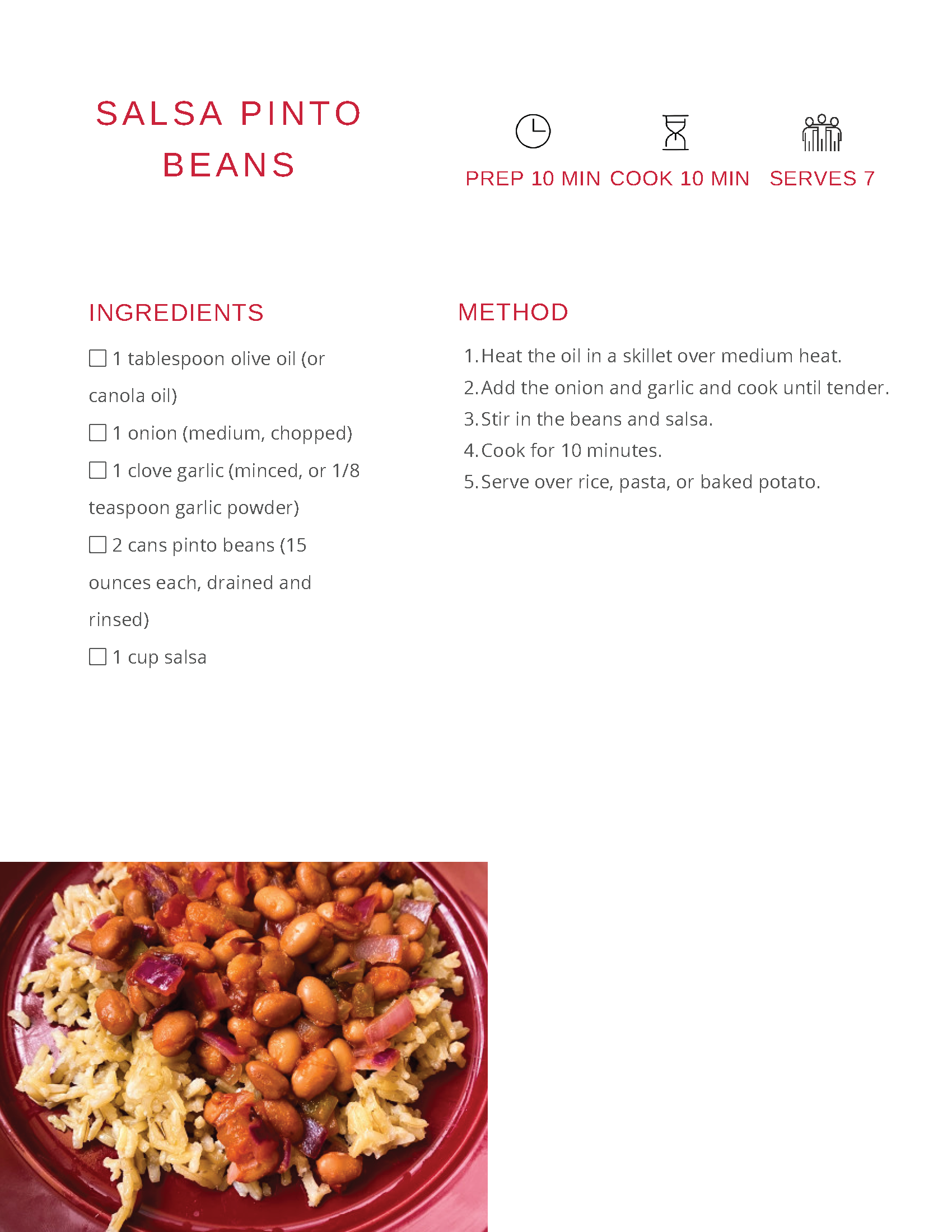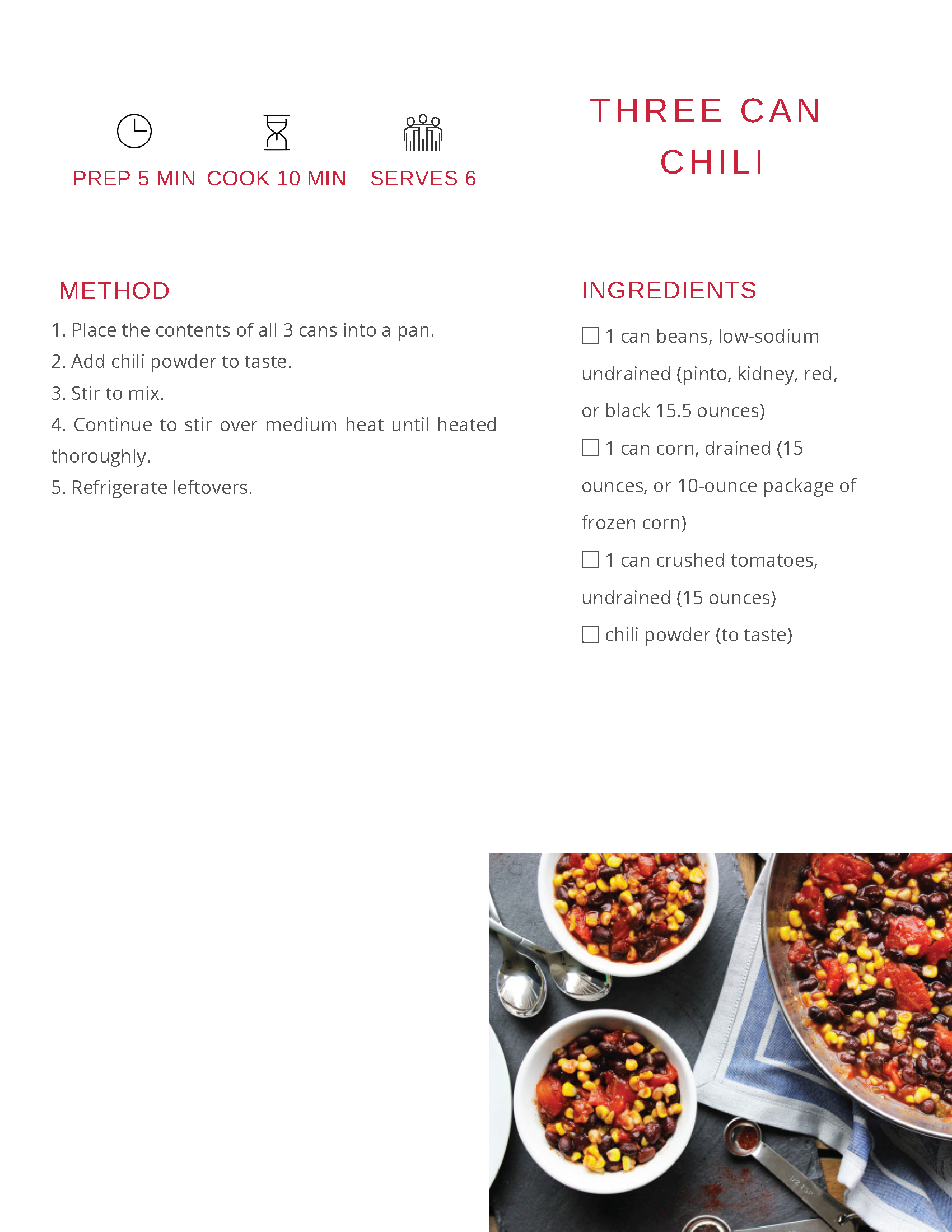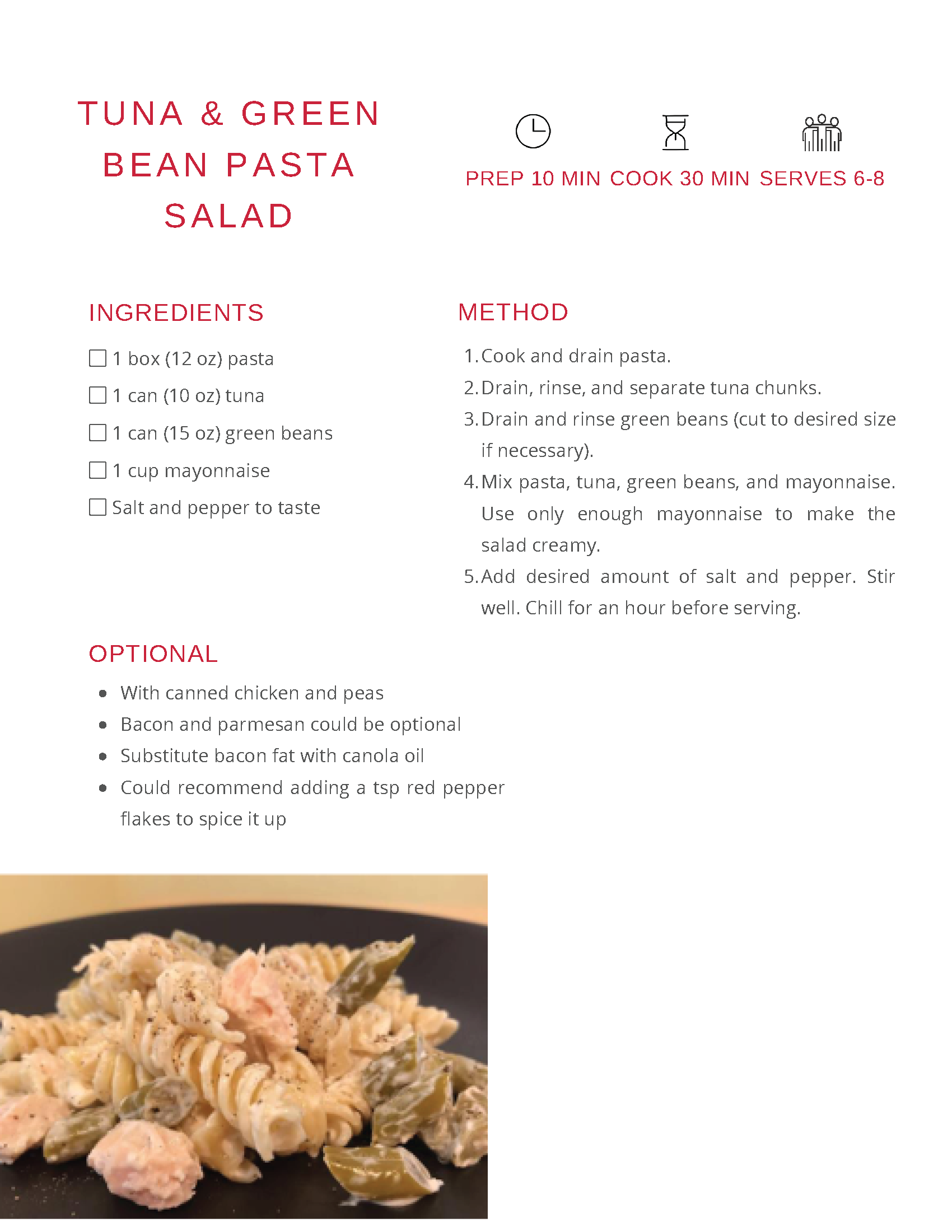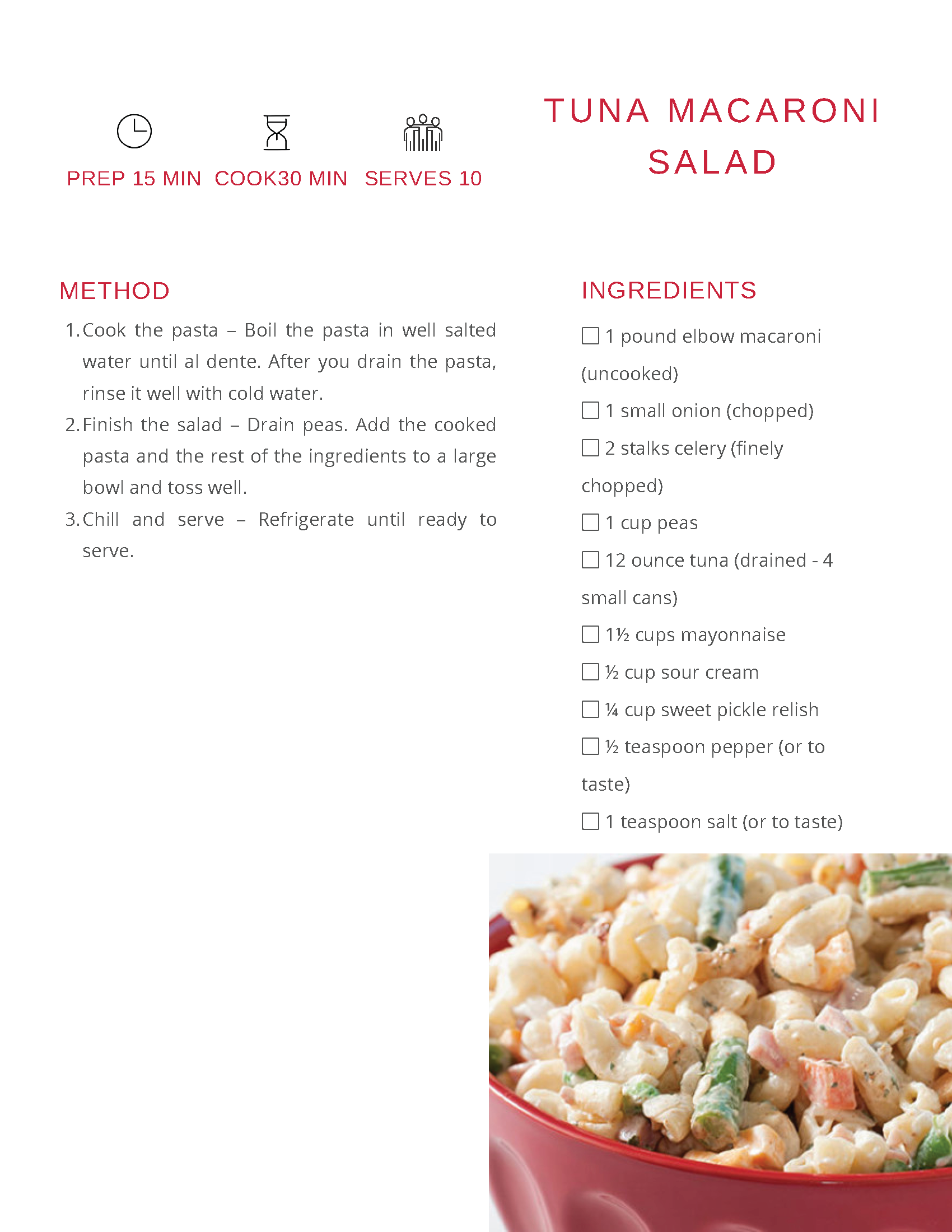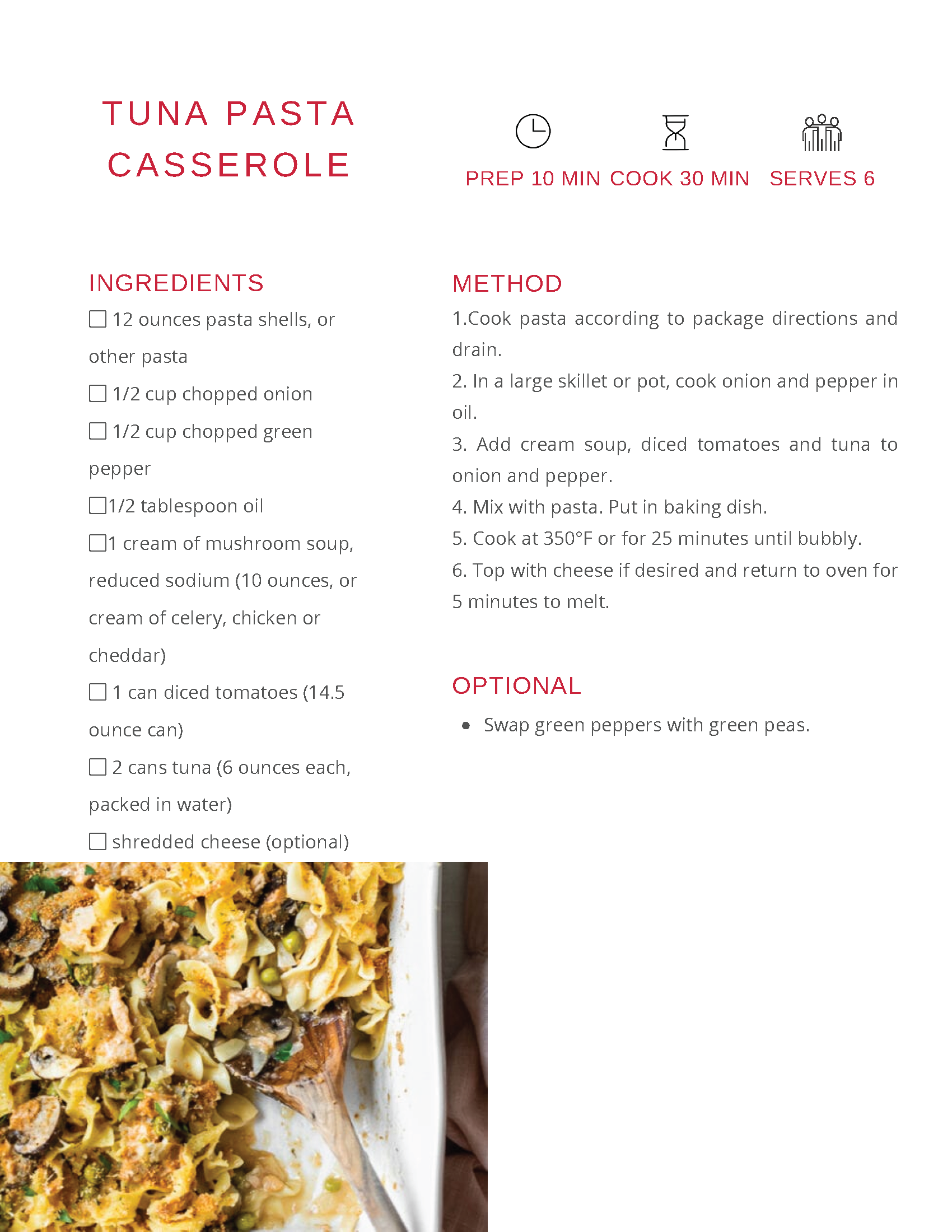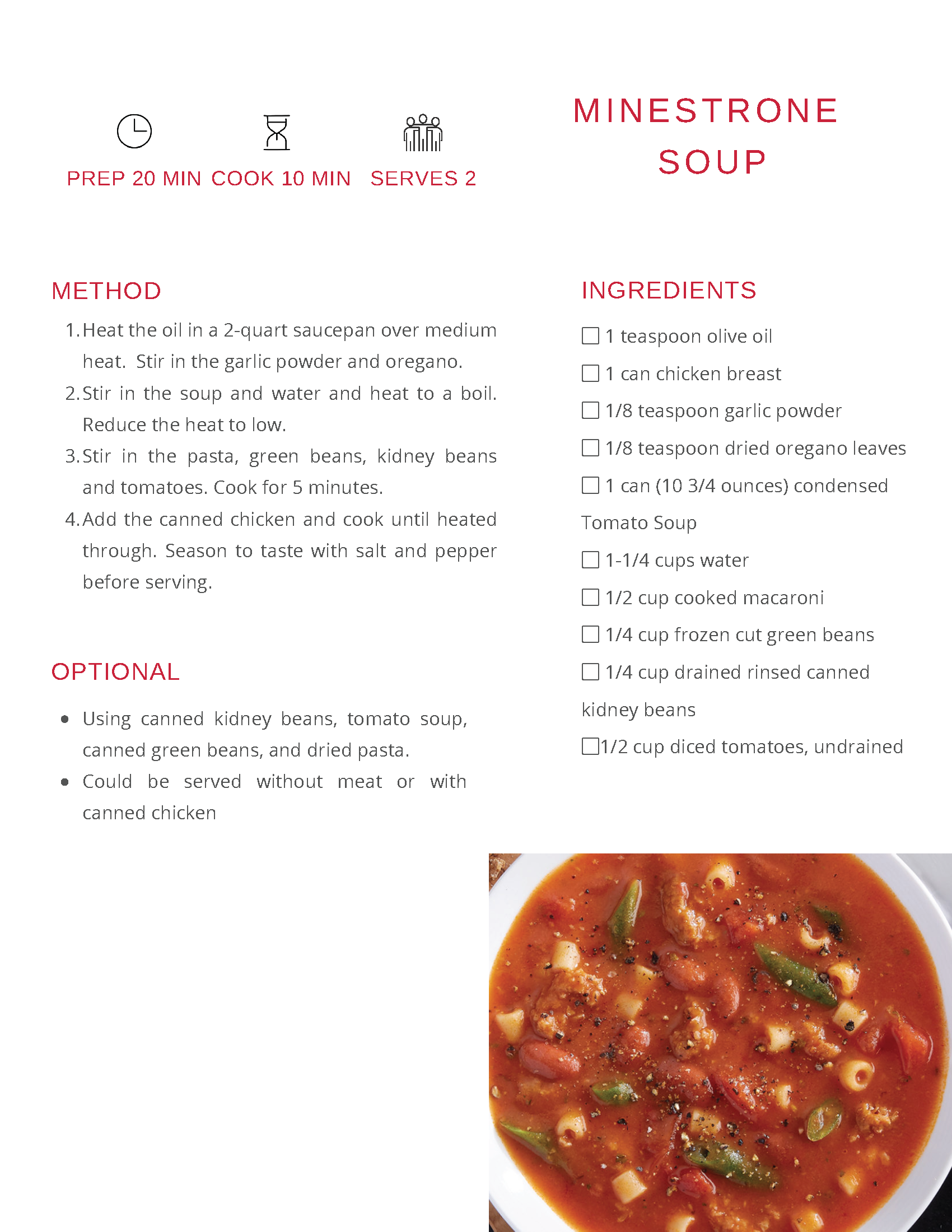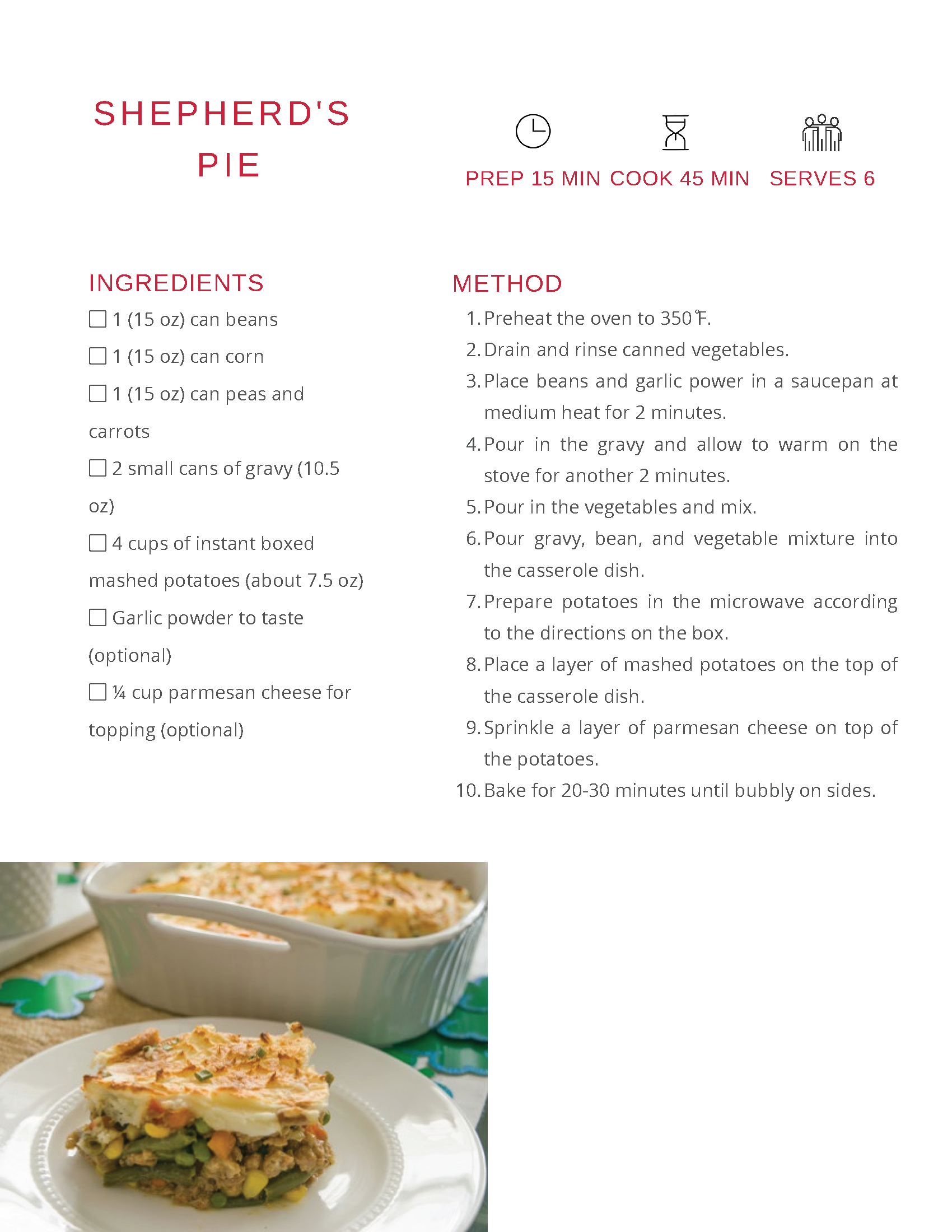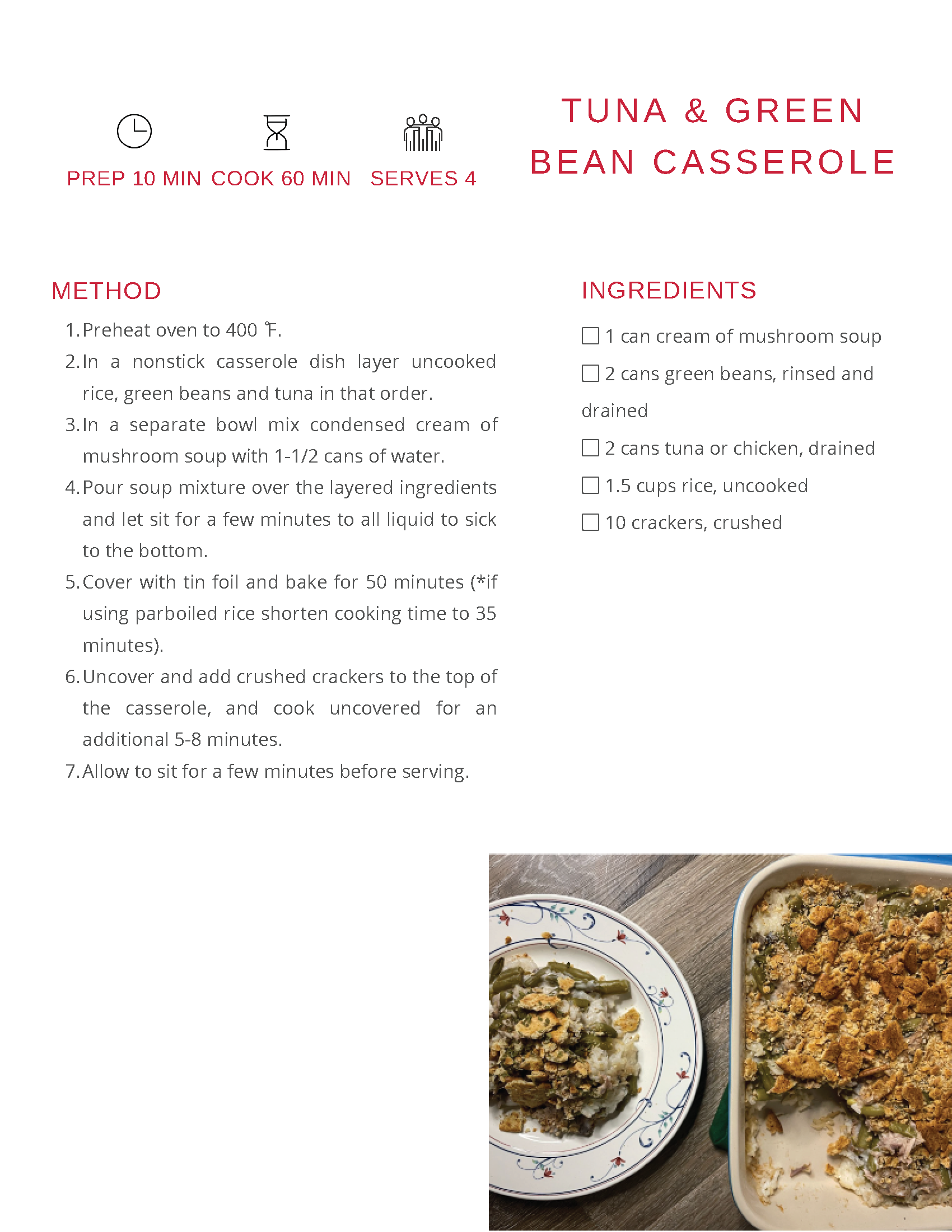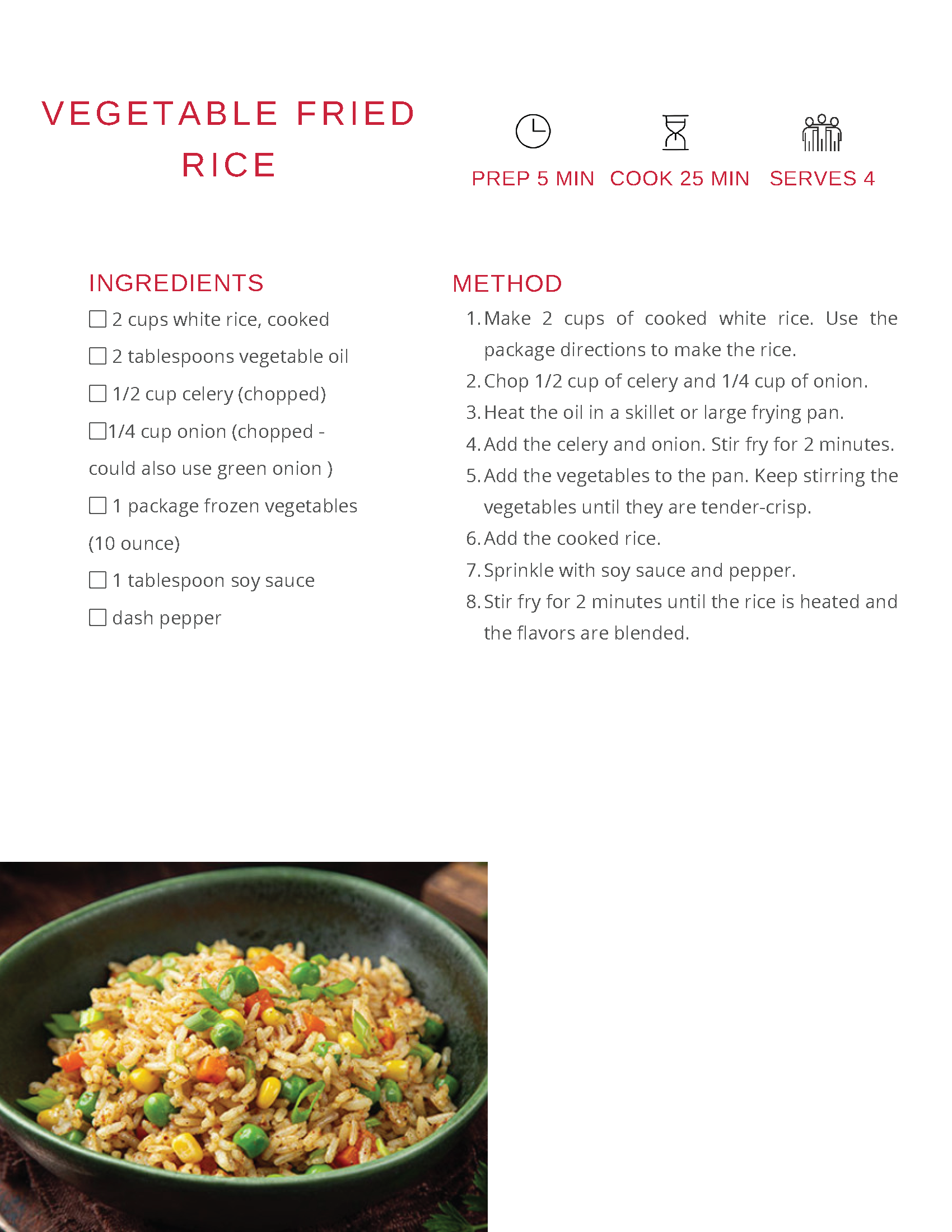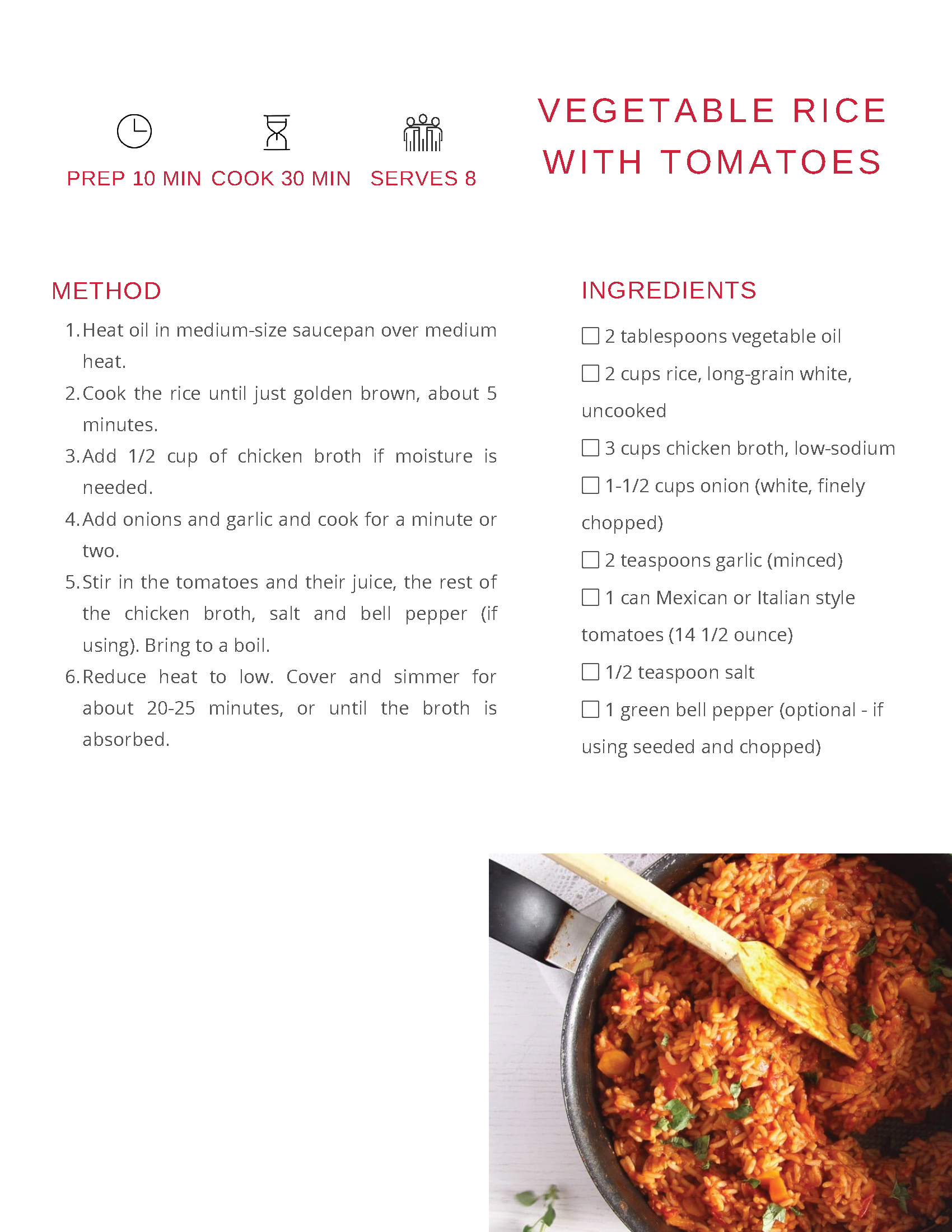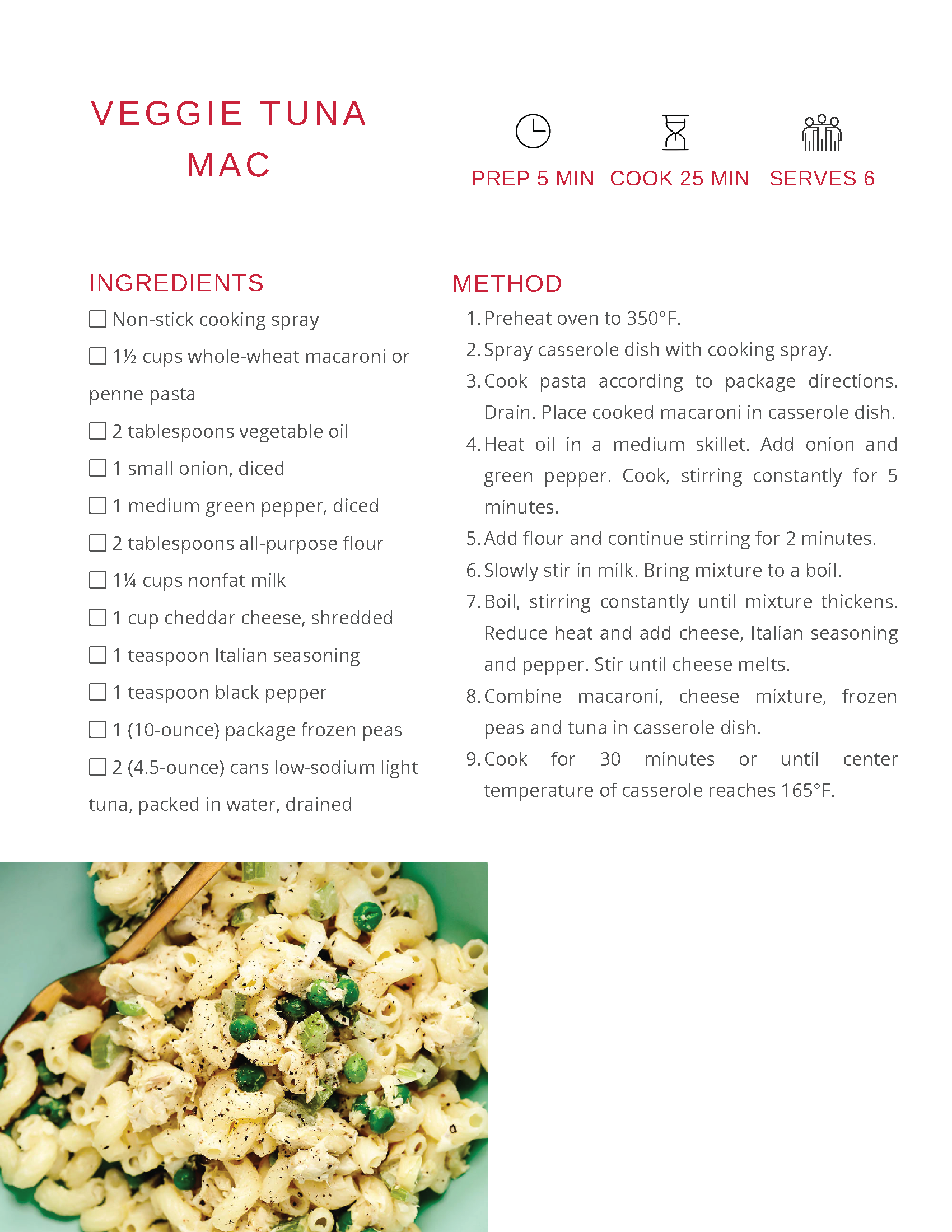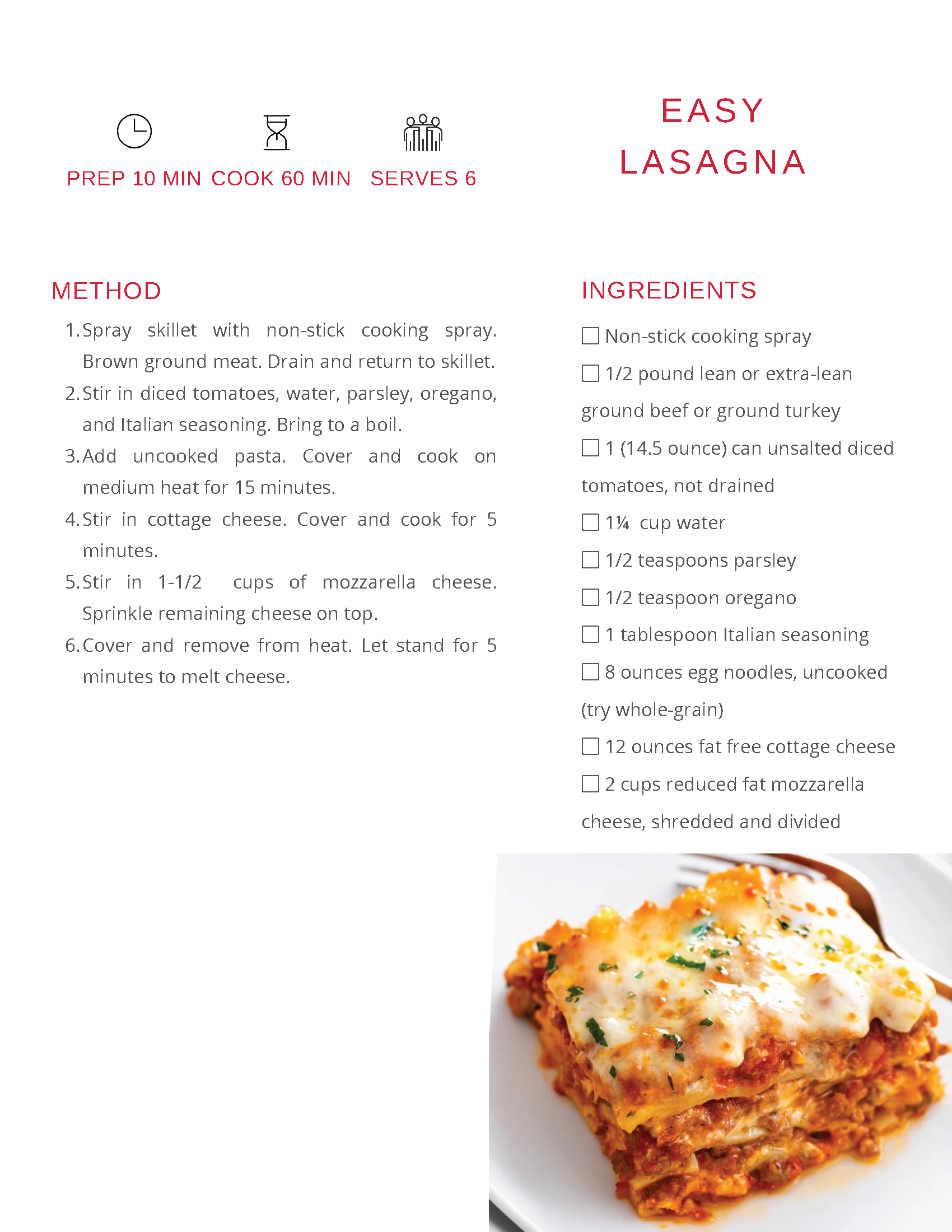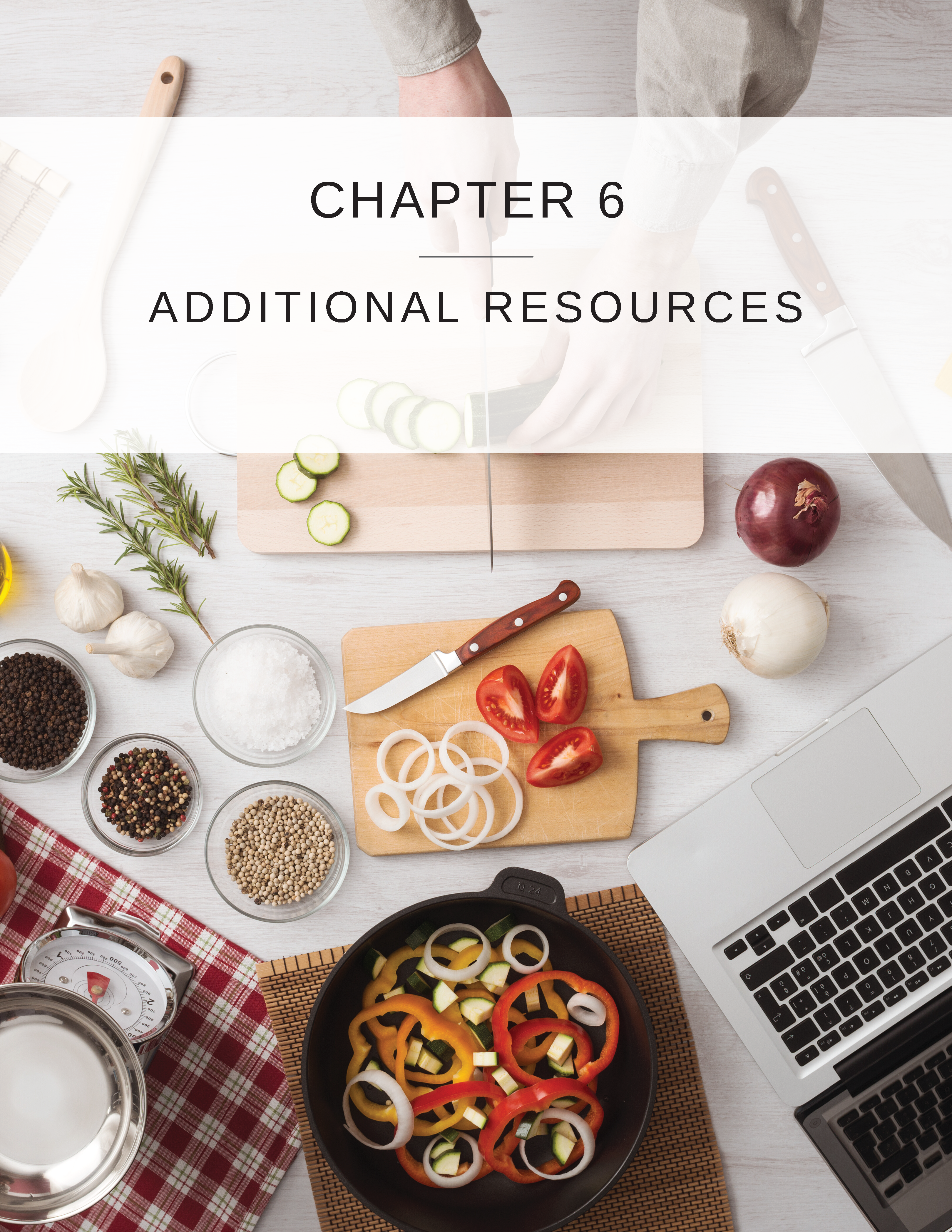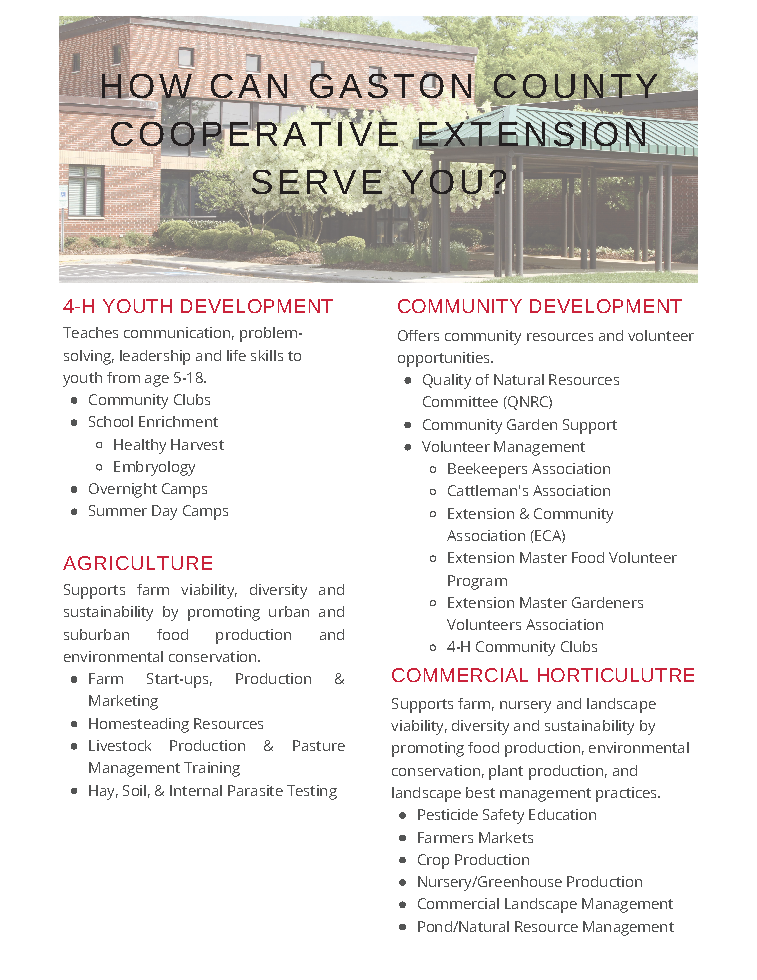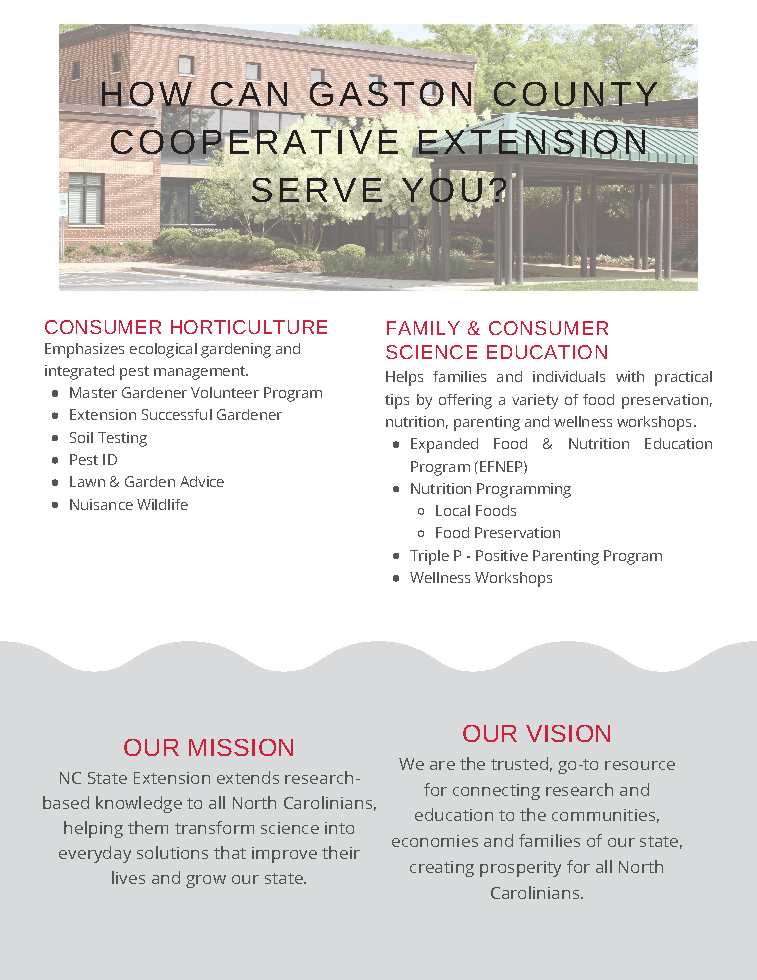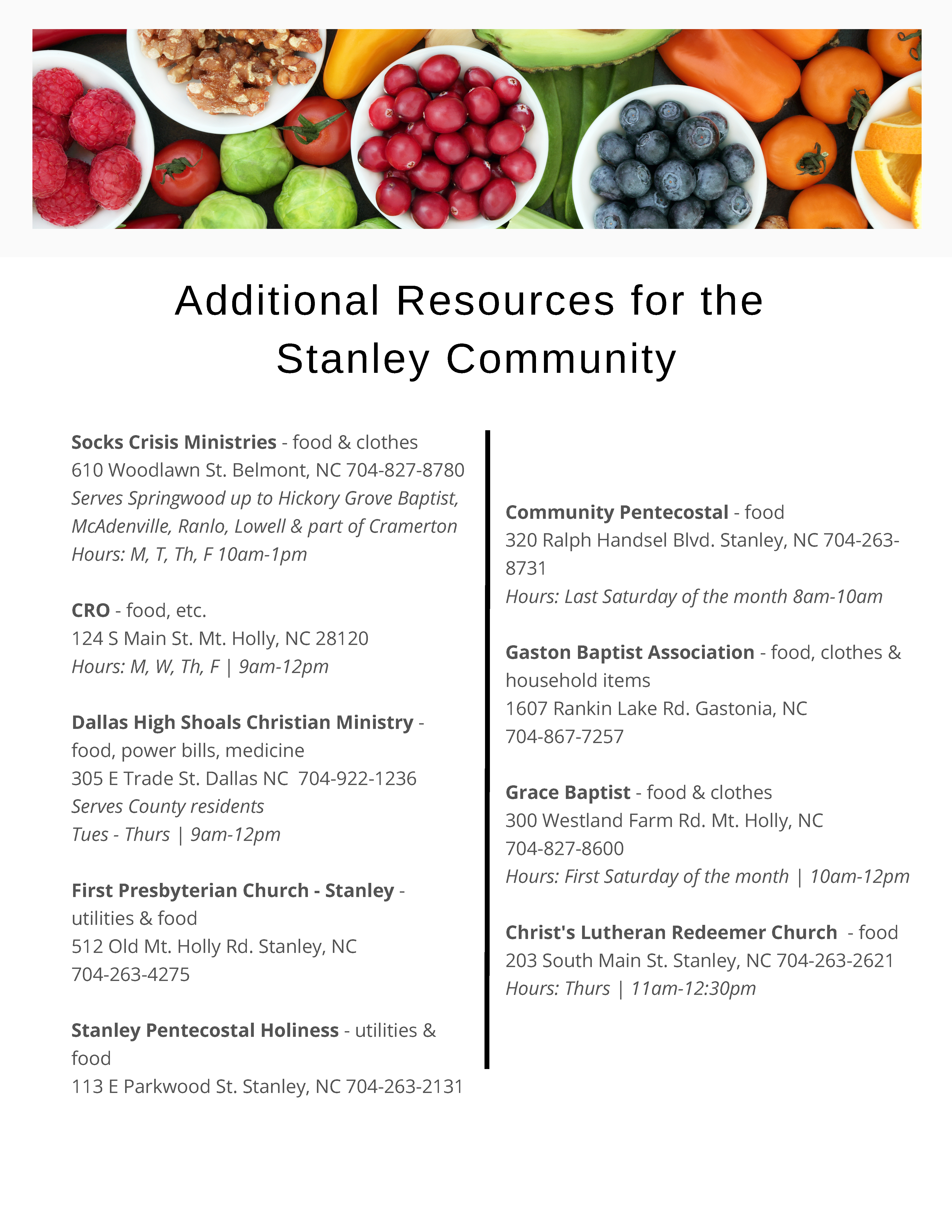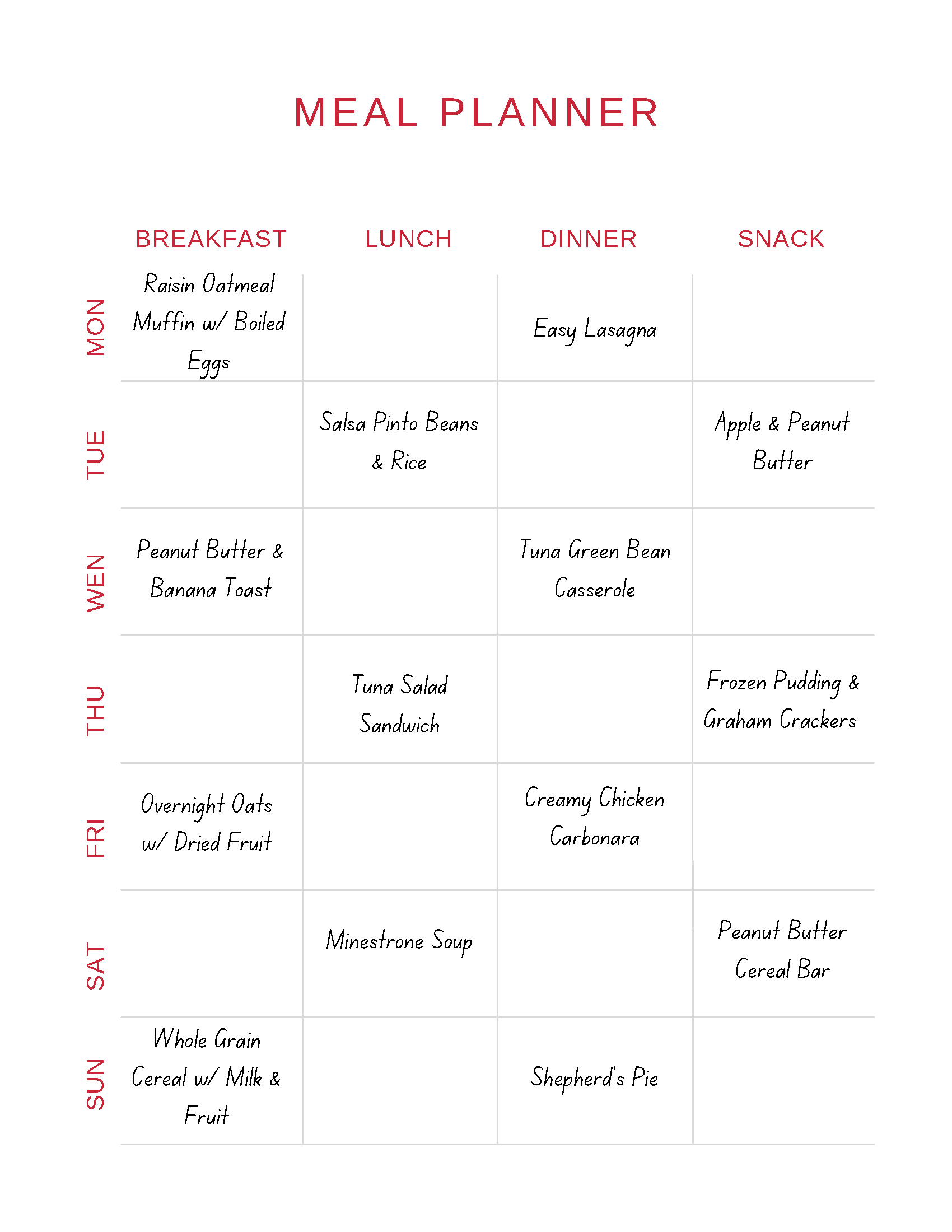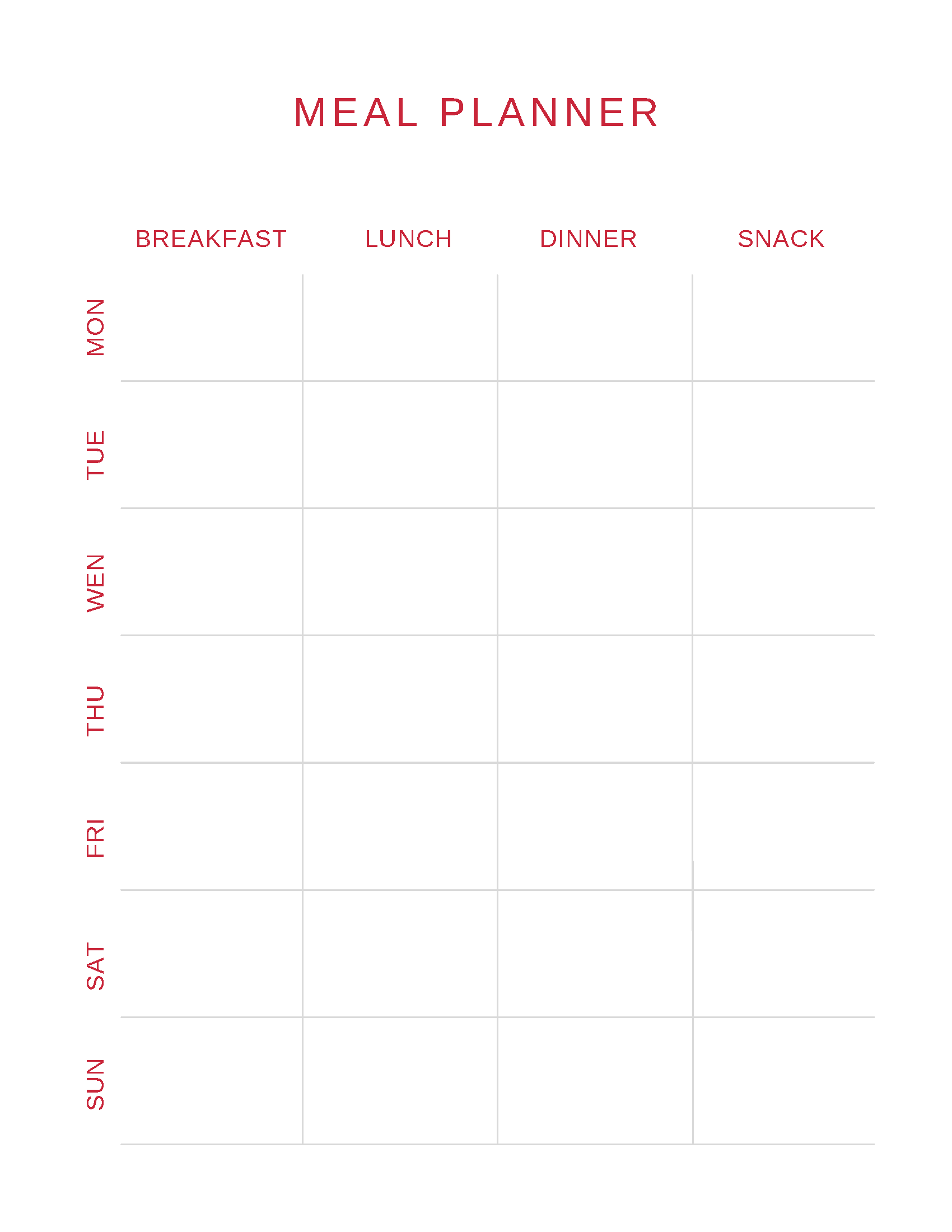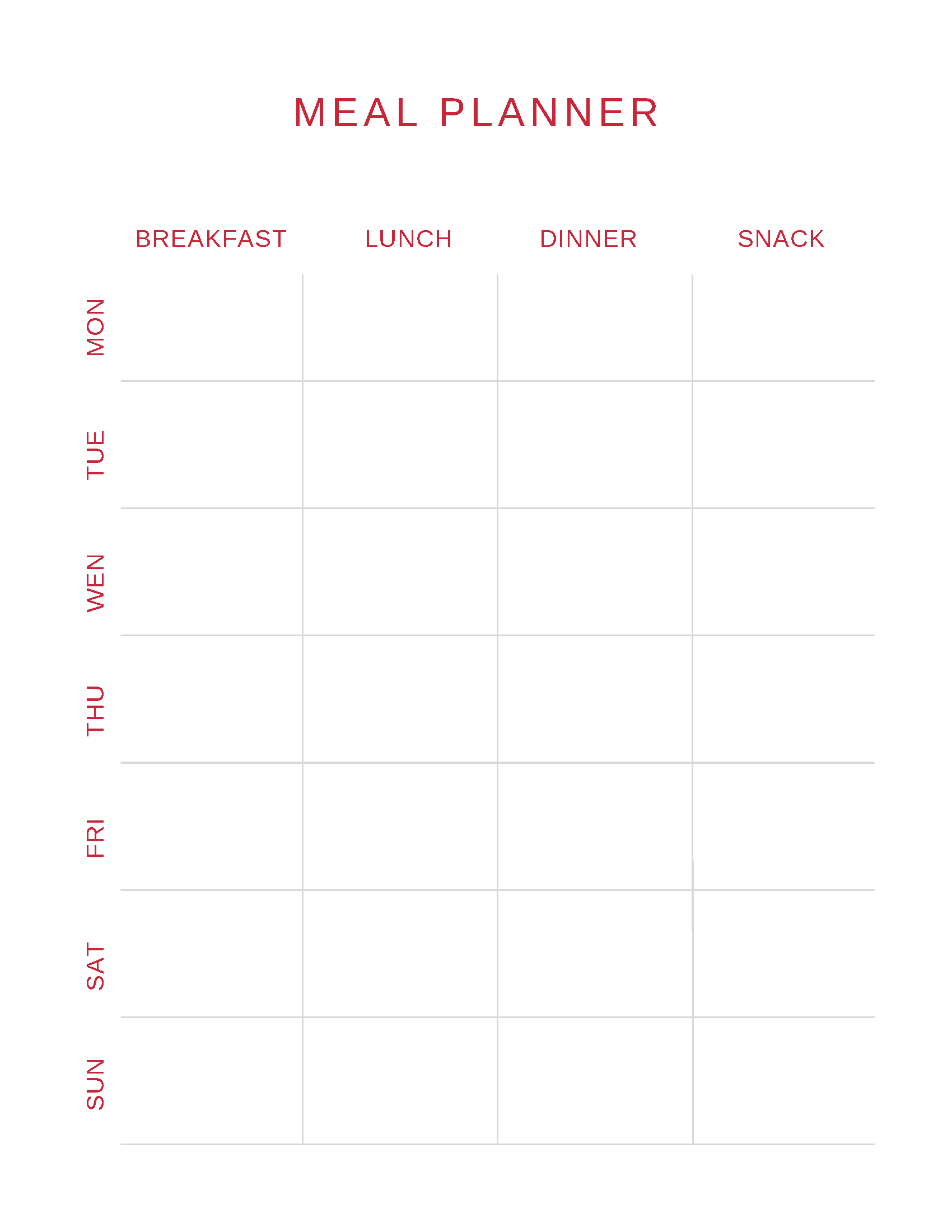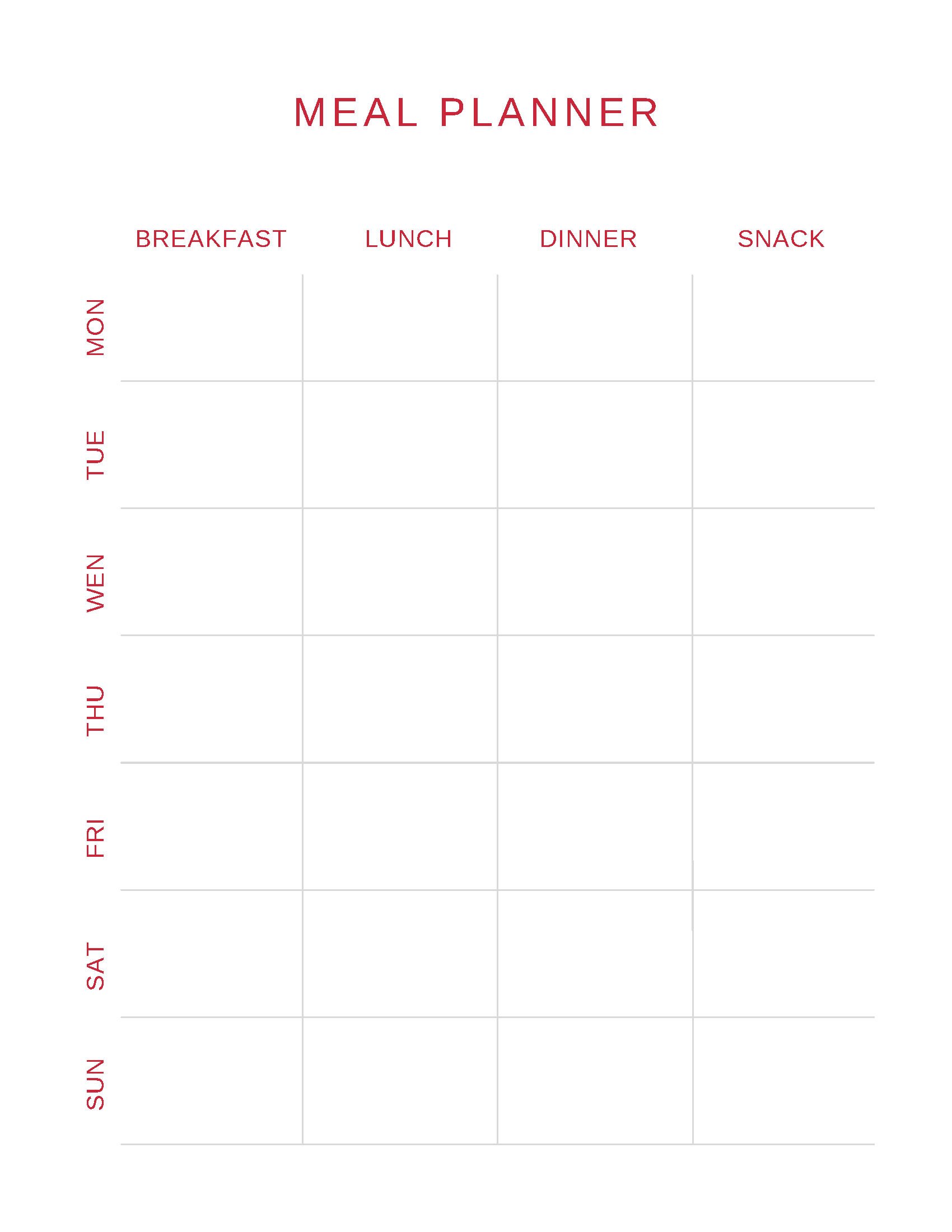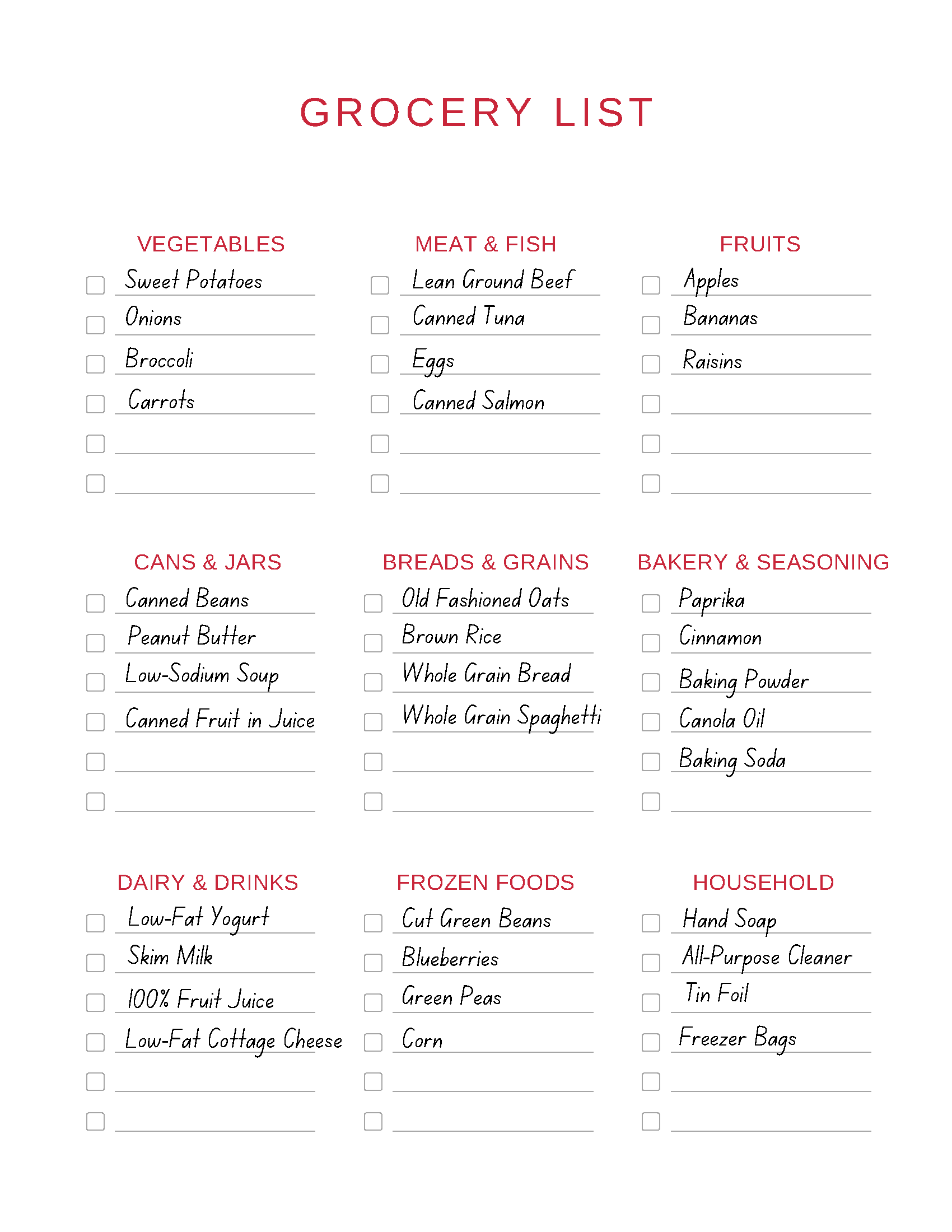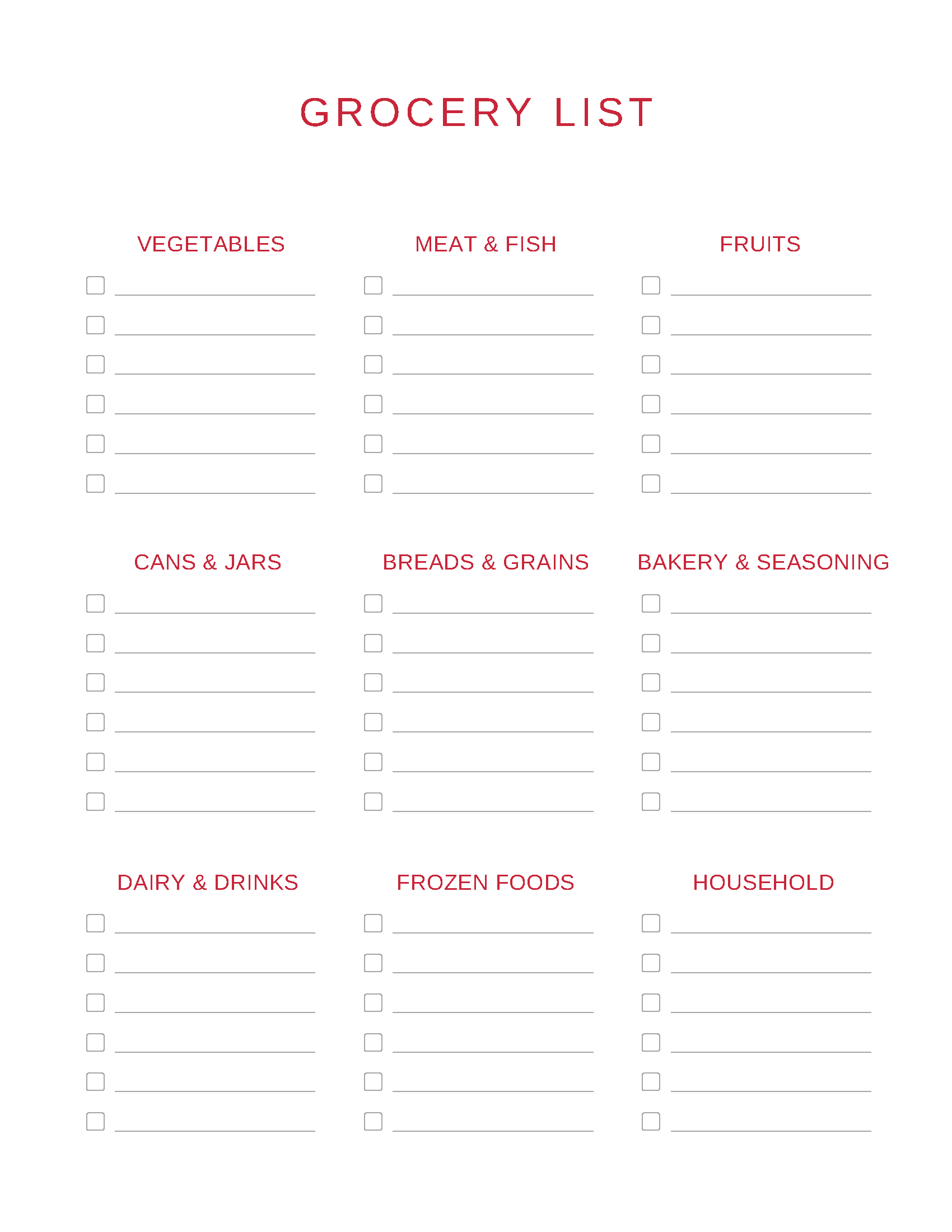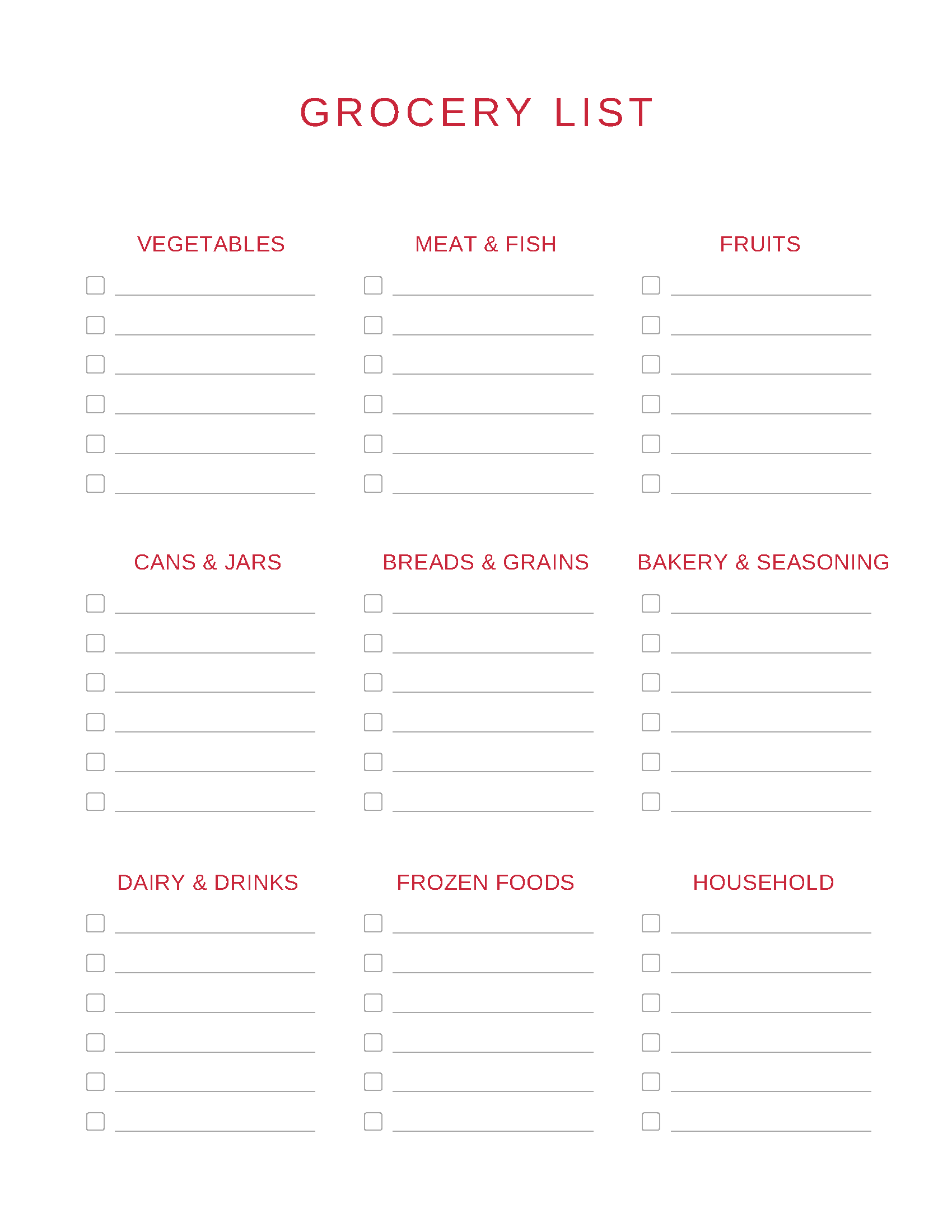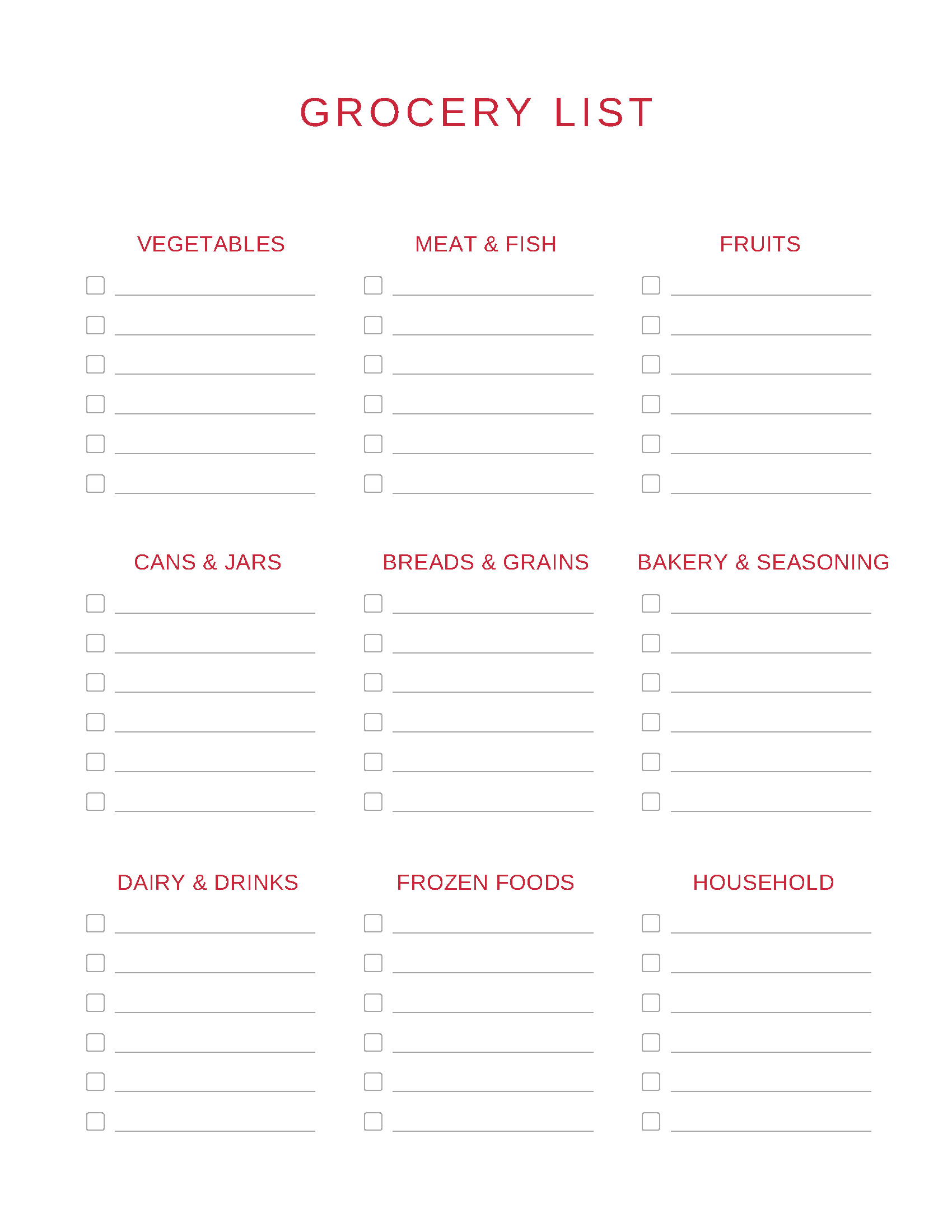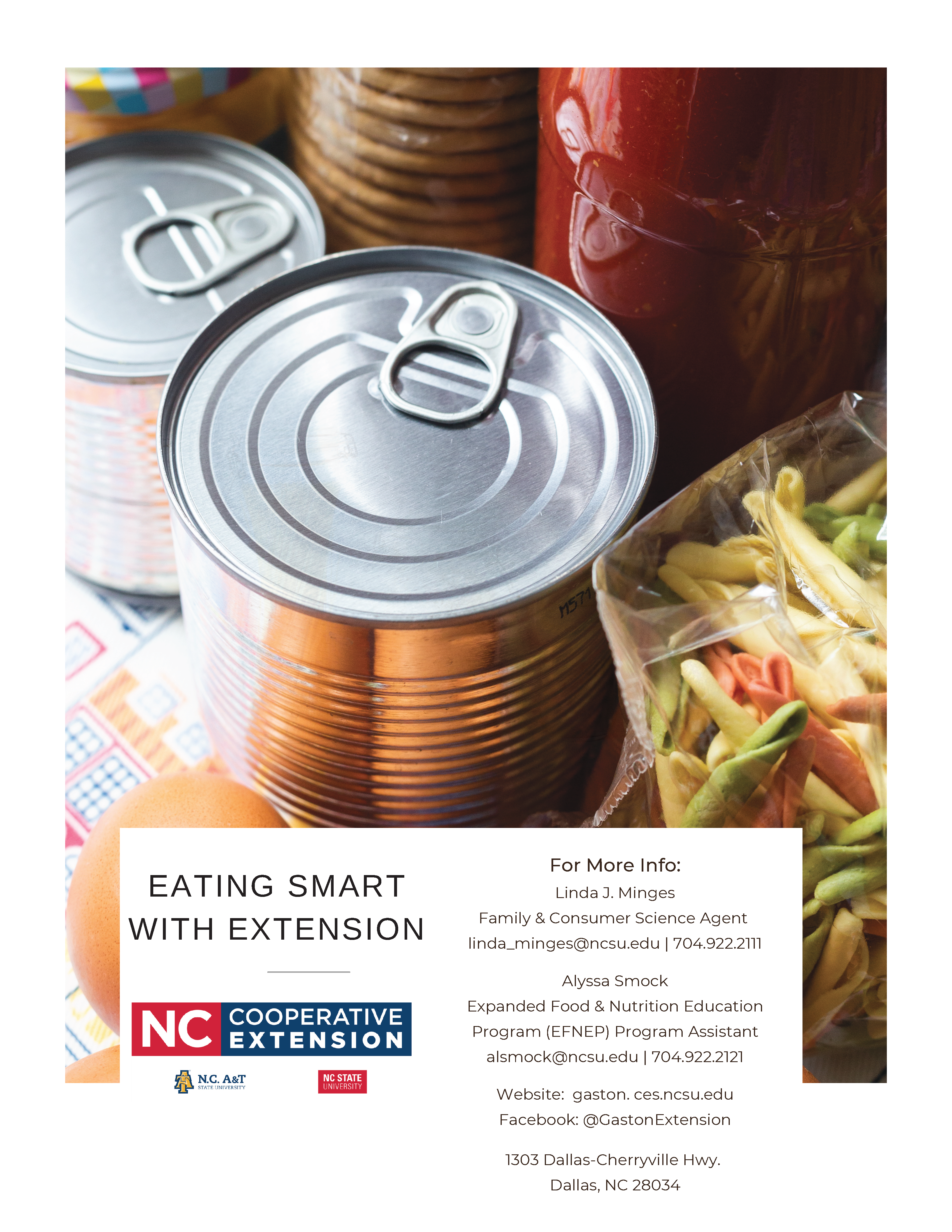 ---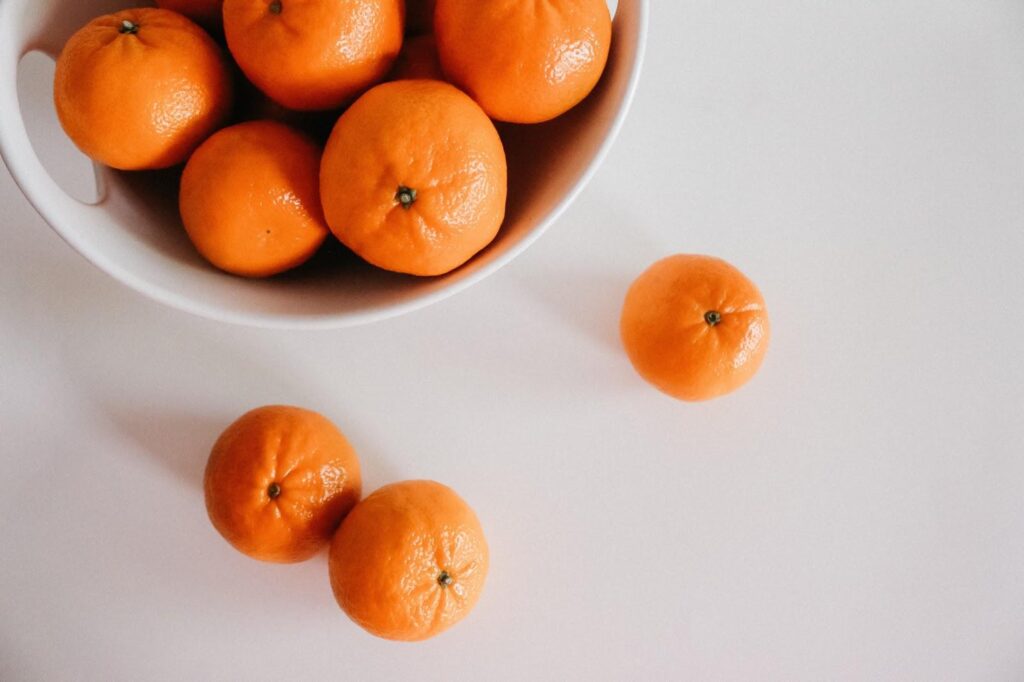 ---
Vitamin C is a nutrient that can help our bodies to make collagen, protect our cells, and support our immune system. It also helps to keep our brain and nervous system healthy. Another benefit of this antioxidant is that it supports our body's healing process. 
Because our bodies cannot make Vitamin C, we need to get it from our food. Fruits and vegetables are the best sources for this vitamin. If you do not eat enough fruits and vegetables it could put you at risk for a vitamin C deficiency. Eating a variety of servings of fruits and vegetables each day can help you get enough vitamin C. 
Food Sources of Vitamin C
Fruit Sources: Citrus fruits (kiwi, lemon, oranges, grapefruit), strawberries, tomatoes, cantaloupe

Vegetable Sources: White potatoes, bell peppers, cabbage, broccoli, spinach, cauliflower, brussel sprouts
Importance of Vitamin C 
Vitamin C can help prevent or treat health conditions like heart disease. 

Evidence suggests that eating more fruits and vegetables can lower the risk of most types of cancer because of their high vitamin C content. 

When you have enough vitamin C in your diet it could decrease the length and reduce the symptoms of the common cold.

Vitamin C also helps your body to process other nutrients like iron from plant-based foods.
Written by: Lauren Hinze, EFNEP Student Intern
https://ods.od.nih.gov/factsheets/VitaminC-HealthProfessional/
---
If you ever run out of dinner ideas for you and your family, try out this simple quesadilla recipe!
---
Makes 4 servings | Serving size: 1 quesadilla
Ingredients
Non-stick cooking spray
1/4 cup chopped onion
1 cup cooked and shredded chicken
2 tablespoons salsa
1/4 cup low-fat shredded cheese
4 (10-inch) whole-wheat tortillas
Hot sauce (optional)
Directions
Spray skillet with cooking spray and preheat over medium-high heat.
Sauté onions until tender.
In a medium bowl, mix chicken, salsa, and onions.
Place 1/4 of chicken mixture on one side of tortilla and top with 1/4 of cheese. Fold over mixture and seal edges. (Use a small amount of water for a perfect seal.)
Spray skillet. Brown one side of quesadilla over medium heat for about 3–4 minutes. Turn and brown the other side. (Chicken temp should be 165°F.)
Cut each folded tortilla into 3 wedges for easy handling. Serve with extra salsa and hot sauce if desired
---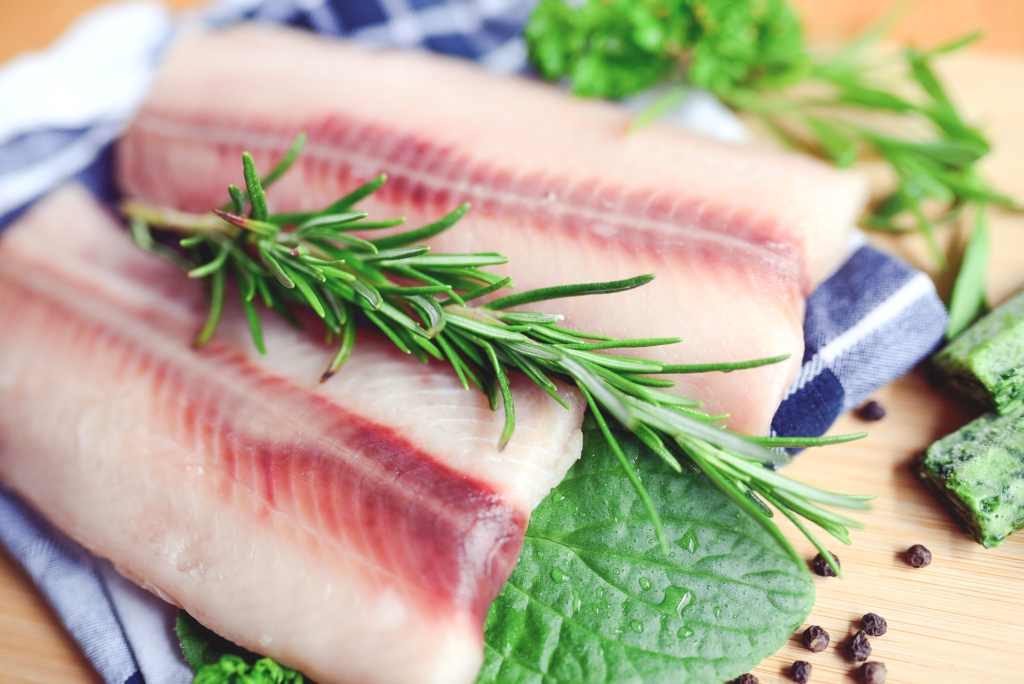 Seafood is an important part of a healthy diet. Try to include seafood at least twice a week with a goal to eat 8 ounces per week. Use these tips when buying fresh fish:
---
Tips
Whole Fish
Choose fish that smells like the ocean. Fresh fish should not have a strong odor.
Look for bright, clear eyes. Dull eyes indicate that the fish is old.
Look for a fish with shiny, tightly connected scales.
Choose fish with firm flesh. It should spring back when touched.
Look for bright red gills.
Frozen Fish
Frozen fish is often a good buy. If you live inland, frozen fish will likely be less expensive than fresh fish. Today, much of the frozen fish is flash-frozen within just a few minutes of being caught. Here are a few tips for choosing frozen fish:
Check the packaging. Avoid loose, damaged, or torn packages.
Look for moisture-proof packaging. Vacuum-sealed packages offer the most protection to preserve the quality of the fish.
Choose only fish without ice crystals. Frost or ice crystals on the fish could mean that the fish was thawed and re-frozen or has been stored for a very long time.
Avoid any fish with signs of freezer burn.
---
Recipe
Makes 4 servings | Serving size: 1 fish filet packet
Ingredients
4 frozen tilapia filets (or other mild flavored fish)
Non-stick cooking spray
Black pepper to taste
1/2 (15-ounce) can low-sodium whole-kernel corn, drained
1/2 (15-ounce) can reduced sodium black beans, rinsed and drained
1 medium tomato, chopped
1/4 cup chopped green pepper
1 small onion, sliced
2 tablespoons cilantro, chopped
3 tablespoons lime juice
Directions
Preheat oven to 450°F.
Tear off 4 pieces of aluminum foil big enough to wrap 1 fish filet each.
Spray foil with cooking spray.
Lay 1 filet on each piece of aluminum foil and sprinkle each filet with desired amount of black pepper.
In a separate bowl, combine corn, black beans, tomato, and green pepper. Top each filet with 1/4 of the vegetable mixture.
In another bowl, combine onion, cilantro, and lime juice. Add 1/4 of this mixture to each filet.
To make each packet, bring two sides of foil to meet in the middle and fold together to seal. Fold remaining open sides together to seal packet.
Place each packet on a baking sheet and bake for 20 minutes. Remove from oven.
Let rest for 5 minutes. Serve.
Nutrition Information Per Serving: 190 Calories, Total Fat 3g, Saturated Fat 1g, Protein 26g, Total Carbohydrate 19g, Dietary Fiber 4g, Sodium 150 mg. Excellent source of vitamin C.
Experiment with different seasonings and vegetables.Packets can be cooked on a grill if desired.
---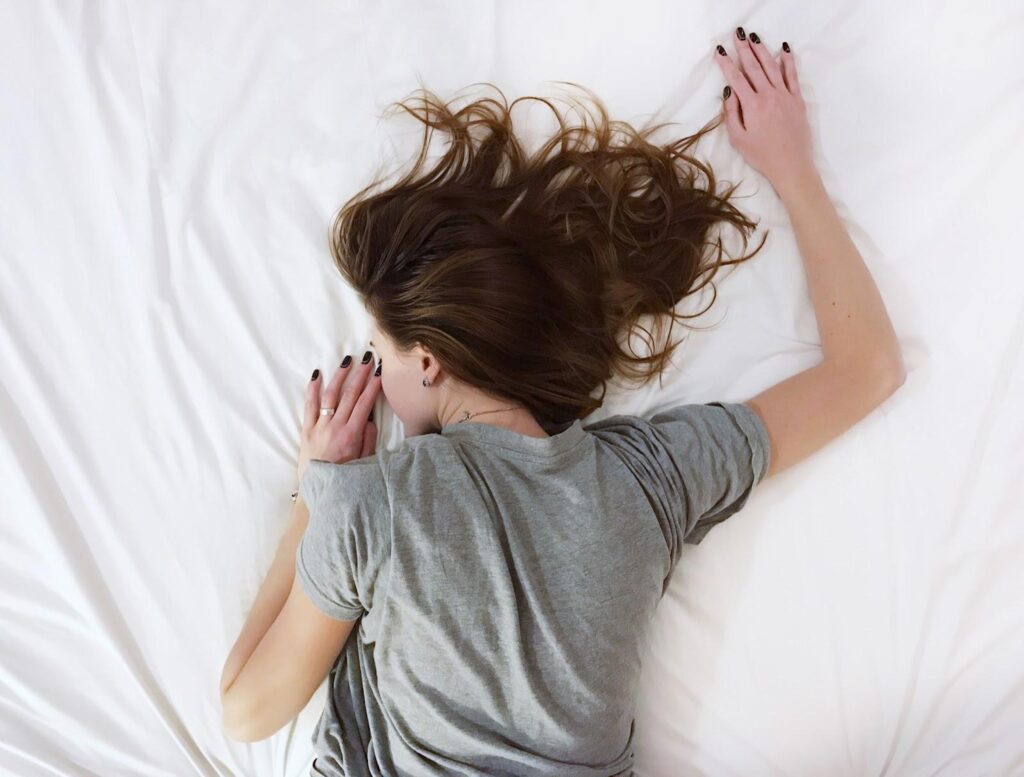 ---
It is important to be aware that your sleep quality can affect your daily food choices.
Not Getting Enough Sleep Can Lead to Cravings: Poor sleep is linked to wanting more sugary and processed foods. People who are sleep deprived tend to be more drawn to high-calorie foods.
Sleep Problems Can Cause Overeating: A lack of sleep can make you snack more frequently. People who do not get enough sleep tend to increase their food consumption.
Lack of Sleep Could Mean Less Produce Intake: Sleep deprivation often leads to selecting foods that offer less nutritional benefit. Increasing your fruit and vegetable intake is one step you could take to improve your overall sleep quality. Not only do fruits and vegetables promote overall health, they can also lead to longer sleep duration.
Tips for Better Sleep:
Have a Nighttime Routine: Routines help guide the body. A nighttime routine will signal your body to start unwinding before you get into bed. 

Make Your Bedroom Relaxing: If you are having trouble falling asleep every night, try making your bedroom more relaxing for sleep. Dim the lights. Turn off the TV and your phone at least an hour before bed. 

Do Not Eat Too Late: Try to eat an earlier dinner to allow your body time to digest the meal.

Avoid Caffeine: Be mindful of coffee, energy drinks, soda, or other caffeinated beverages. If you drink these, try to limit them to earlier in the day. 

Move Your Body: Schedule regular movement throughout the day to improve your sleep. Avoid exercising too close to bedtime to allow your body to wind down before bed.
Sources: Sleep Foundation
Written by: Lauren Hinze, EFNEP Student Intern
---
Try this Buffalo Chicken Wrap for an easy dinner for the family. This wrap will give you restaurant vibes but is healthier and cheaper than eating out!
---
Makes 6 servings | Serving size: 1/2 cup
Ingredients
1 whole wheat wrap
1-2 handfuls of vegetables (lettuce, tomato, and avocado)
1 handful shredded chicken
1 small handful of shredded cheese
Drizzle of hot sauce
Directions
On a plate or cutting board, lay out the wrap.
In the center of the wrap, layer on the vegetables.
Add the chicken and cheese.
Top with hot sauce.
Fold the wrap over the filling, pressing gently so that filling moves down into the fold.
Fold both sides in and roll to close.
---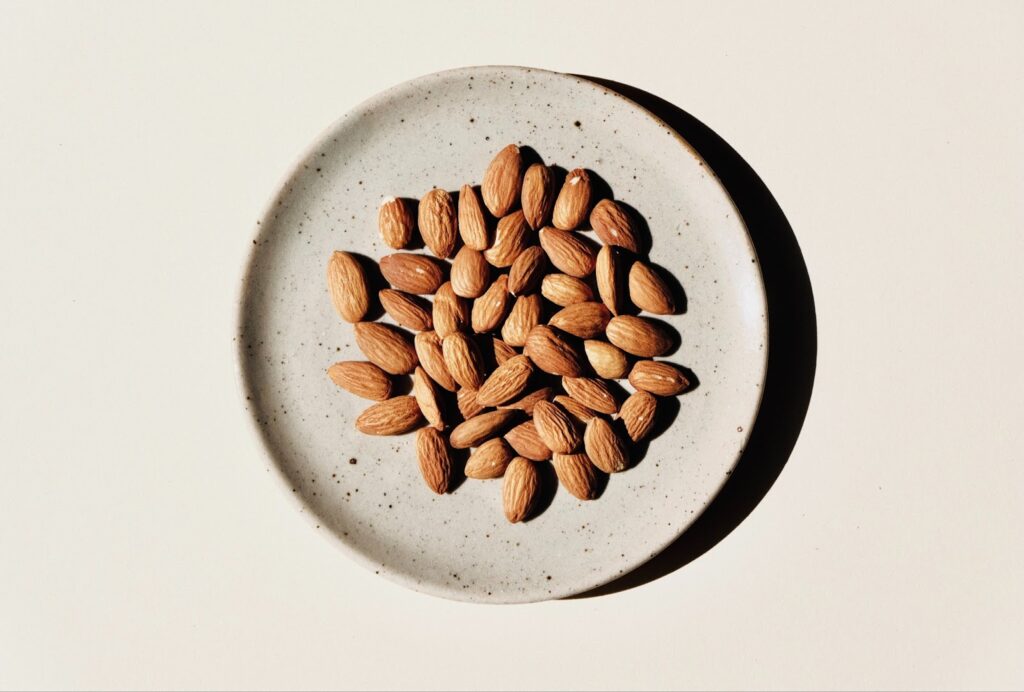 ---
Almonds are good for your overall health. These tree nuts have been suggested to reduce the risk of heart disease by lowering cholesterol. In addition to improving cholesterol levels, almonds contain vitamins and minerals like vitamin E, magnesium, and fiber.
Almonds are heart healthy and can contribute to lower blood pressure. Elevated blood pressure is one of the leading risk factors for heart disease. Including this tree nut in your diet may not only lower cholesterol but may reduce the risk of a cardiovascular event.
Almonds are a good source of vitamin E, which is a powerful antioxidant. One serving of almonds contains half of the daily requirement for vitamin E.
Almonds have a decent amount of fiber. Eating almonds can help control your cravings and prevent overeating, as they make you feel full faster than other foods.
Despite being calorie-dense, almonds are not linked to weight gain. In fact, eating almonds is associated with less weight gain and a lower risk of obesity because the fiber content helps to improve feelings of satisfaction and fullness.
Tips on How to Add Almonds to Your Daily Diet:
Chopped or sliced unsalted almonds can be added as a topping to cereals, salads, and baked goods.
Spread almond butter on apples or whole grain toast.
Add a tablespoon of almond butter to oatmeal for a richer taste.
Try almonds in place of less healthy snacks like chips and pretzels.
Try almond flour instead of all-purpose flour in baked goods.
Sources:
Written by: Lauren Hinze, EFNEP Student Intern
---
Celebrate National Cheese Lovers Day with this cheesy Veggie Tuna Mac Recipe.
---
Makes 6 servings | Serving size: 1/2 cup
Ingredients
Non-stick cooking spray
1 ½  cups whole-wheat macaroni or penne pasta
2 tablespoons vegetable oil
1 small onion, diced
1 medium green pepper, diced
2 tablespoons all-purpose flour
1 ¼ cups nonfat milk
1 cup cheddar cheese, shredded
1 teaspoon Italian seasoning
1 teaspoon black pepper
1 (10-ounce) package frozen peas
2 (4.5-ounce) cans low-sodium light tuna, packed in water, drained       
Directions
Preheat oven to 350°F.
Spray casserole dish with cooking spray.
Cook pasta according to package directions. Drain. Place cooked macaroni in casserole dish.
Heat oil in a medium skillet. Add onion and green pepper. Cook, stirring constantly for 5 minutes.
Add flour and continue stirring for 2 minutes.
Slowly stir in milk. Bring mixture to a boil.
Boil, stirring constantly until mixture thickens. Reduce heat and add cheese, Italian seasoning and pepper. Stir until cheese melts.
Combine macaroni, cheese mixture, frozen peas and tuna in casserole dish.
Cook for 30 minutes or until center temperature of casserole reaches 165°F.
Nutrition Information Per Serving: 320 Calories, Total Fat 10g, Saturated Fat 2g, Protein 26g, Total Carbohydrate 34g, Dietary Fiber 5g, Sodium 200mg. Excellent source of vitamins A and C. Good source of calcium and iron.
---
Our normal eating habits might be a little off this time of year. Try making this sweet potato and apple recipe to make sure you are still eating your fruits and vegetables! 
---
Makes 6 servings | Serving size: 1/2 cup
Ingredients
Non-stick cooking spray
1 (16-ounce) can sweet potatoes (may use 3 fresh sweet potatoes)
2 large apples
1/4 cup raisins
1/3 cup pineapple or orange juice
2 teaspoons packed brown sugar or 2 tablespoons granulated sugar
2 tablespoons butter
1 teaspoon cinnamon
Directions
Preheat oven to 350°F.
Lightly spray a baking dish with non-stick cooking spray.
Wash, peel, and slice apples (and fresh sweet potatoes if using).
Drain canned sweet potatoes.
Layer sweet potatoes and apples in the sprayed baking dish.
Sprinkle sweet potatoes and apples with raisins.
In a separate cup, mix juice and sugar.
Pour juice mixture over sweet potatoes, apples, and raisins.
Cut butter into small bits and distribute evenly across the top of the casserole.
Sprinkle cinnamon over fruit.
Cover with aluminum foil and bake for 20 minutes. Remove foil and bake for 10 minutes longer. Potatoes should be tender and cooked through.
Nutrition Information Per Serving: 190 Calories, Total Fat 4g, Saturated Fat 0.5g, Protein 2g, Total Carbohydrate 41g, Dietary Fiber 4g, Sodium 95mg. Excellent source of vitamin A. Good source of vitamin C.
---
Looking for a sweet treat without loads of added sugar? Try out this tasty cinnamon apple crisp!
---
Makes 6 servings | Serving size: 1/2 cup
Ingredients for Filling
4 cups peeled, thinly sliced apples (3-4 medium)
1/4 cup water
3 tablespoons firmly packed brown sugar
1 tablespoon all-purpose flour
1/2 teaspoon ground cinnamon
Non-stick cooking spray
Ingredients for Topping
1 cup quick cooking oats
3 tablespoons firmly packed brown sugar
3 tablespoons butter, melted
1/4 teaspoon ground cinnamon
Directions
Heat oven to 350°F.
Spray 8-inch square glass baking dish with cooking spray.
For filling, combine fruit and water in large bowl.
Combine sugar, flour, and cinnamon; add to fruit; stir until fruit is evenly coated.
Spoon into baking dish.
For topping, combine all ingredients in medium bowl; mix well until oats are moistened.
Sprinkle evenly over fruit.
Bake 30-35 minutes or until fruit is tender.
Nutrition Information Per Serving: 70 Calories, Total Fat 3.5g, Saturated Fat 3.5g, Protein 0g, Total Carbohydrate 18g, Dietary Fiber 2g, Sodium 0mg
---
It is always important to eat healthy but for those with a baby on the way, nutrition is even more important! Make sure you are fueling yourself and your baby well during pregnancy with these tips on what to eat, what not to eat, and how much to eat too!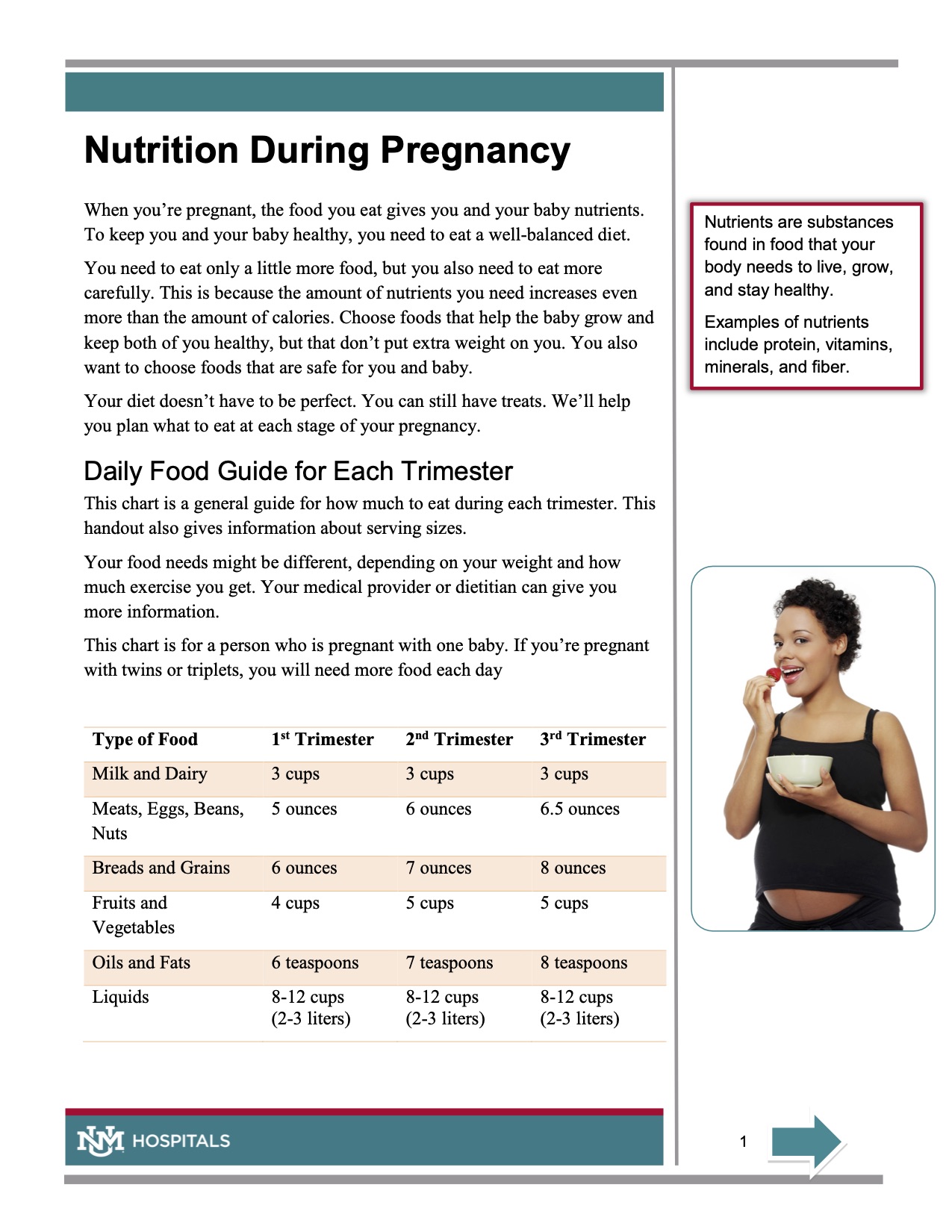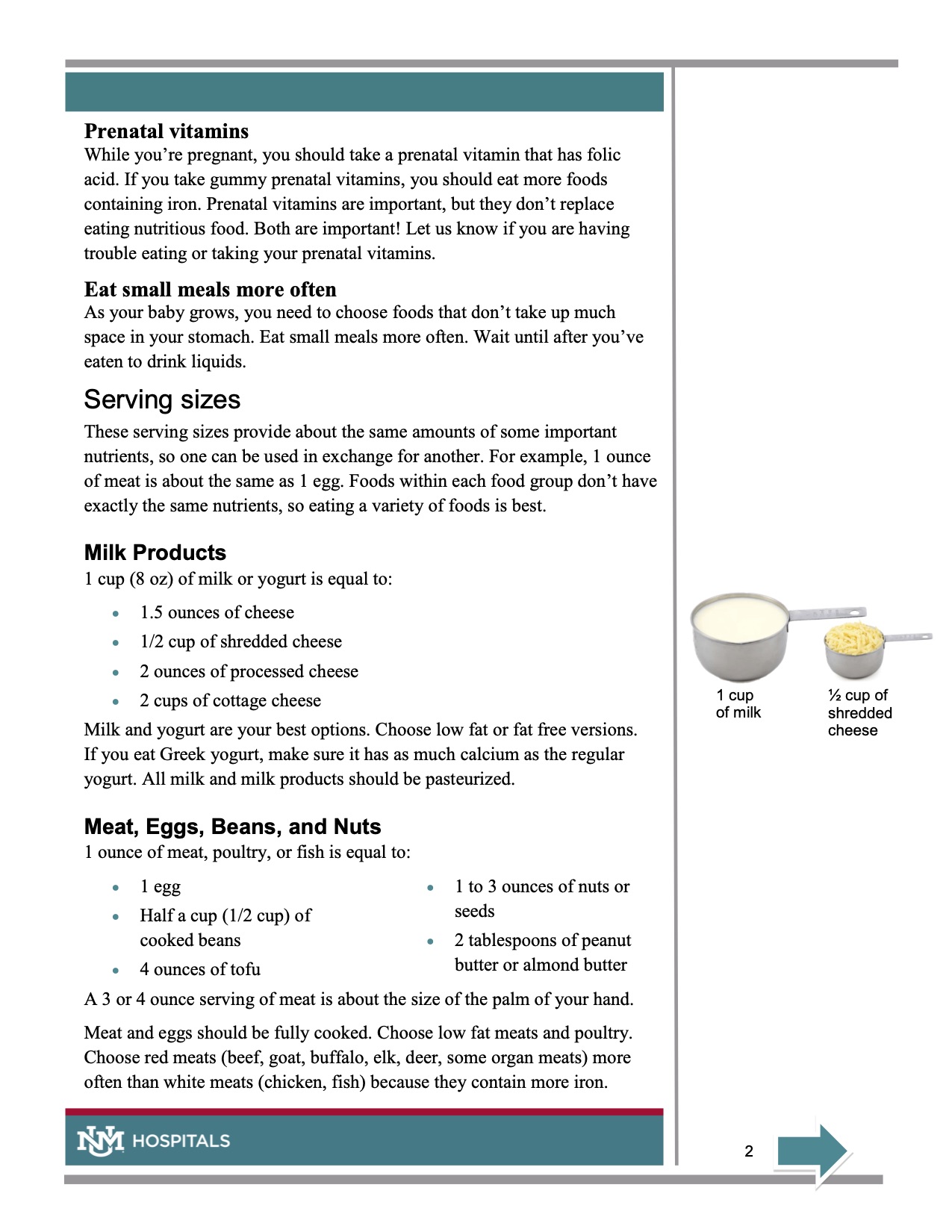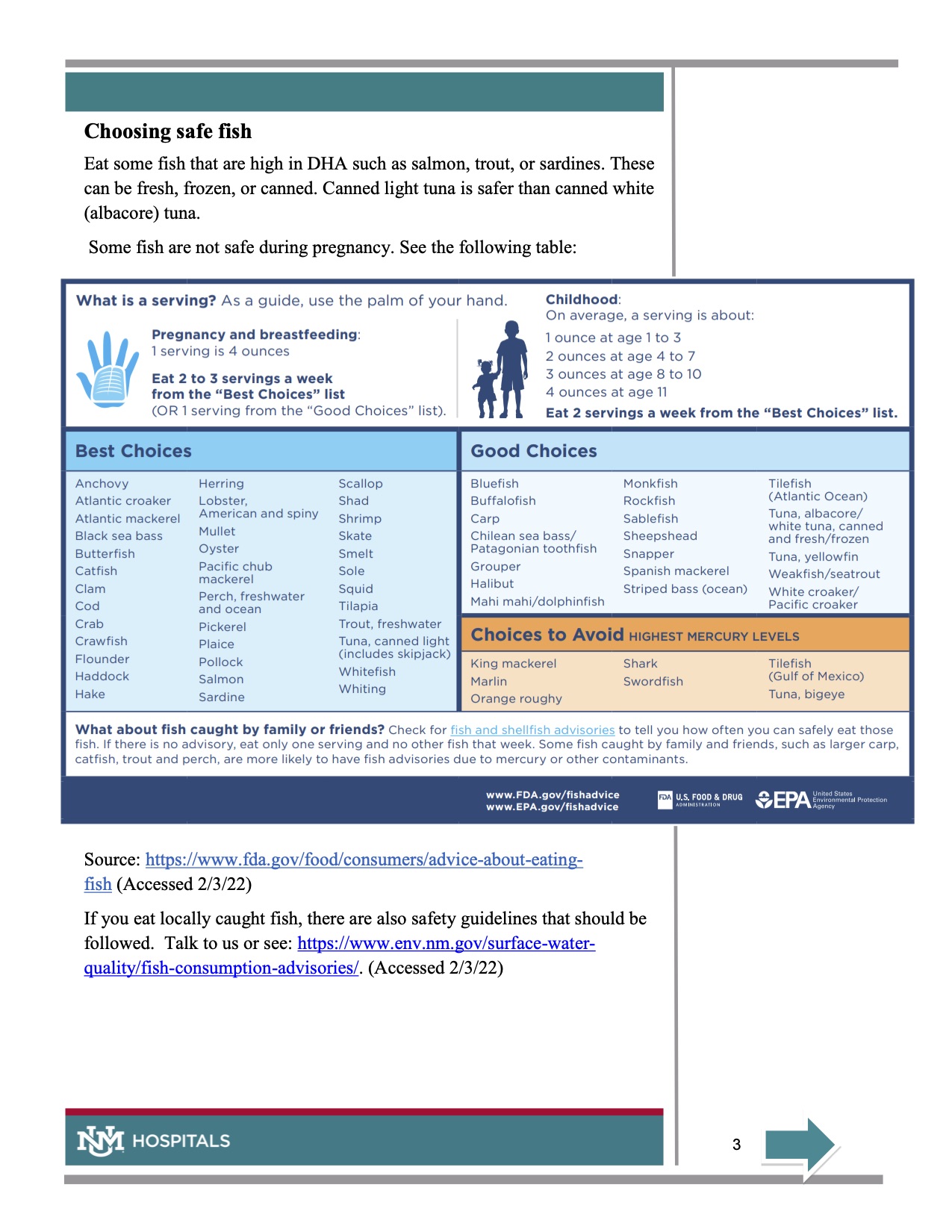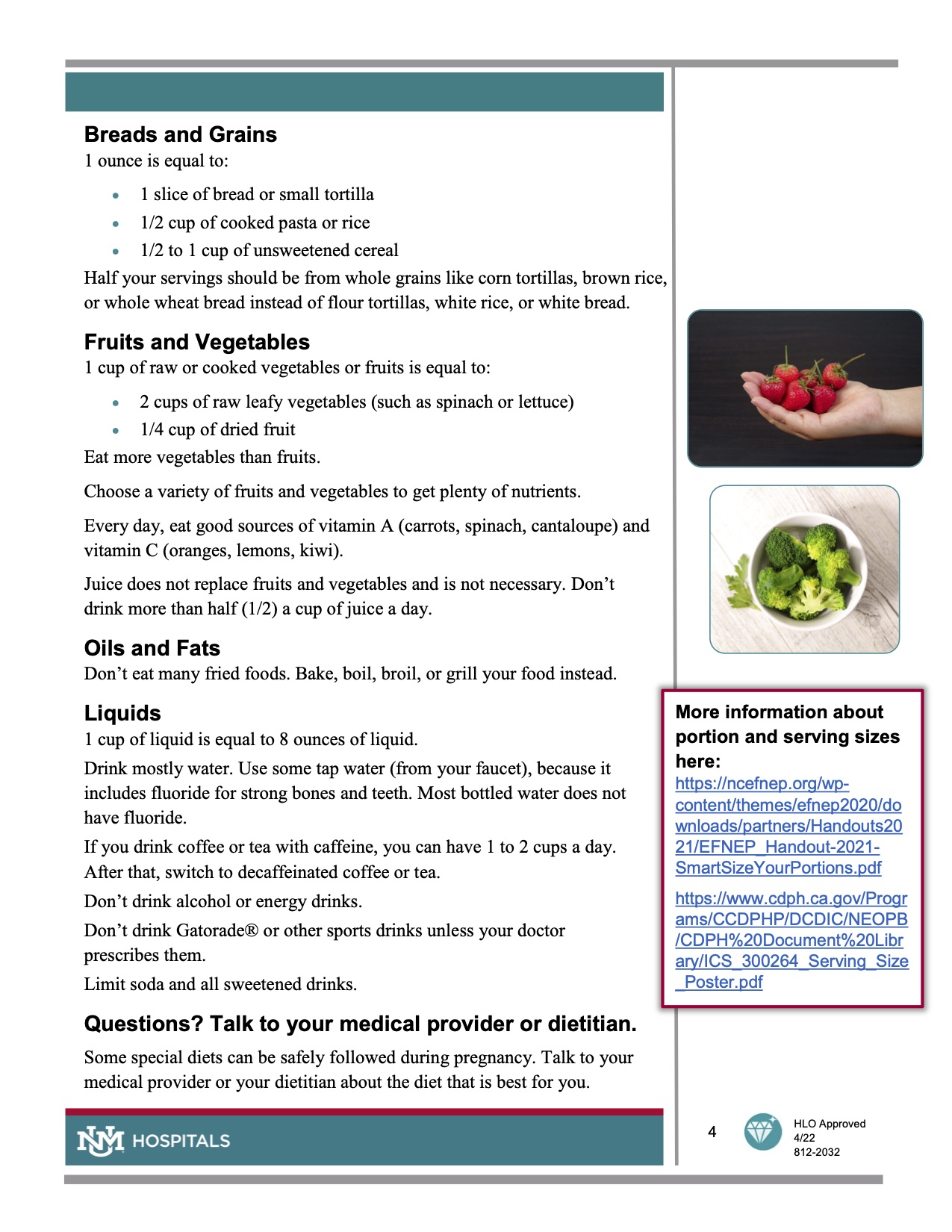 Source: Maternity and Family Planning Clinics and the Health Literacy Office – UNMH
Jean Cox, MS, RD, LN