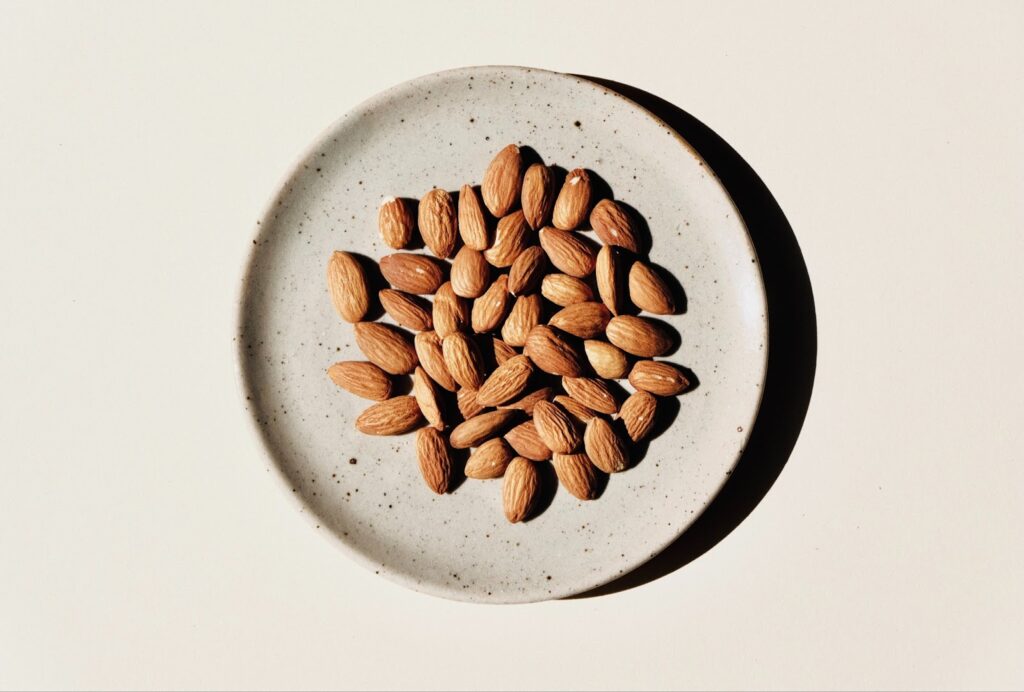 ---
Almonds are good for your overall health. These tree nuts have been suggested to reduce the risk of heart disease by lowering cholesterol. In addition to improving cholesterol levels, almonds contain vitamins and minerals like vitamin E, magnesium, and fiber.
Almonds are heart healthy and can contribute to lower blood pressure. Elevated blood pressure is one of the leading risk factors for heart disease. Including this tree nut in your diet may not only lower cholesterol but may reduce the risk of a cardiovascular event.
Almonds are a good source of vitamin E, which is a powerful antioxidant. One serving of almonds contains half of the daily requirement for vitamin E.
Almonds have a decent amount of fiber. Eating almonds can help control your cravings and prevent overeating, as they make you feel full faster than other foods.
Despite being calorie-dense, almonds are not linked to weight gain. In fact, eating almonds is associated with less weight gain and a lower risk of obesity because the fiber content helps to improve feelings of satisfaction and fullness.
Tips on How to Add Almonds to Your Daily Diet:
Chopped or sliced unsalted almonds can be added as a topping to cereals, salads, and baked goods.
Spread almond butter on apples or whole grain toast.
Add a tablespoon of almond butter to oatmeal for a richer taste.
Try almonds in place of less healthy snacks like chips and pretzels.
Try almond flour instead of all-purpose flour in baked goods.
Sources:
Written by: Lauren Hinze, EFNEP Student Intern