Mediterranean Bulgur Bowl with Chicken
Serves 6
Ingredients:
 1 cup bulgur
 1 cup diced cucumber (1 small-to-medium)
 1 cup diced tomato (2 large or 1 cup cherry tomatoes)
 1 teaspoon salt, divided
 1 tsp. black pepper, divided
 3 medium bunches curly parsley (about 11/2 – 2 cups chopped)
 ⅓ cup chopped fresh mint (optional)
 1/2 cup chopped sliced green onions
 3 large (cut in half) or 6 small boneless – skinless chicken breasts
Dressing:
 3/4 cup extra-virgin olive oil
 3/4 cup lemon juice, to taste
 2 medium cloves garlic, pressed or minced
 ½ salt and ½ tsp. black pepper (more to taste)
INSTRUCTIONS:
Preheat over to 375 degrees
For dressing: whisk salt, pepper and minced garlic into lemon juice. While whisking continuously slowly add olive oil. Taste and adjust seasoning. Set aside.
Pat chicken breasts dry and place in a 9 X 13 baking pan. Brush with
approximately ½ cup of the lemon-olive oil dressing and season with salt and pepper. Bake until internal temperature reaches 165 degrees. Approximately 20 – 30 minutes. Remove from oven and allow to cool slightly.
Place bulgur and 2 cups of water in a medium saucepan. Bring to a boil, reduce heat and simmer for 10 minutes. Drain bulgur and while still warm mix with the ¾ cup of the lemon – olive oil dressing. Set last ¼ cup of dressing aside.
Meanwhile, combine the diced cucumber, tomato and green onions in a medium bowl with ½ teaspoon of the salt. Stir, and let the mixture rest for at least 10 minutes, or until you're ready to mix the salad.
To prepare the parsley, cut off the thick stems. Then, finely chop the parsley, you can do this by hand, but it's much easier in a food processor
Combine the bulgur, chopped fresh mint (if using), and parsley. Strain off and discard the cucumber, tomato and green onion juice that has accumulated in the
bottom of the bowl (this ensures that your tabbouleh isn't too watery). Add mixture to the bowl. Stir gently, taste and add salt, pepper or more dressing as needed.
To serve, divide bulgur salad between 6 bowls or containers. Slice chicken breast and place on top of salad. Can be eaten warm or chilled. Will keep in the refrigerator for up to 4 days.
Lemon Blueberry Overnight Oats
Makes 2 servings
Ingredients
 1/2 c. rolled oats
 1/2 c. skim or low fat milk
 4 Tbsp. blueberries, fresh or frozen
 1-2 tsp. honey (or other sweetener)
 1 tsp. lemon zest
 2 tsp. lemon juice
 4 Tbsp. plain Greek or vanilla yogurt
 1-2 tbsp. sliced almonds, granola or blueberries for topping (optional)
Instructions:
Place all ingredients (except optional toppings) in a small bowl. Stir to
combine.
Divide into 2 containers, cover and place in the refrigerator overnight.
When ready to serve, top with sliced almonds, granola or additional
blueberries if desired.
Enjoy!
Recipes by: Chef Ellen Clevenger-Firley
Stocking A Basic Healthy Pantry
Choose a space for your pantry. If you have no dedicated space for a
pantry, remember that any indoor place that is cool and dry could work. It's best also to keep your pantry near your kitchen. Be creative.
Consider the food items you eat regularly. Make a list of foods you eat at least once a week. Include the main ingredients of meals you cook. For example, you have spaghetti two nights a week, and chicken on the weekends. For these, you always need the same items: pasta, chicken, bread crumbs, tomato sauce, Parmesan cheese, a loaf of Italian bread, a couple of eggs, etc. Write these items on your list
Take note of the MyPlate. Your staples should include a little
from all the food groups. Select the healthier versions of each item, low sodium broth, olive oil, vinegars, dry beans, onions, sweet potatoes, nuts or nut butter, whole-wheat pasta, etc. To keep them fresh and bug-free, try mason jars with screw-on lids, or sealable carry out containers.
Keep frequently used ingredients on hand. Consider the refrigerator and freezer as an extension of your pantry. What refrigerator or freezer staples do you use often? Frozen vegetables, chicken, apples, oranges, eggs, milk, cheese, condiments, etc.
Keep your pantry well stocked. Each week as you are planning your
weekly meals and shopping list, check your pantry. What are you getting low on? Watch for sales on items you use often (pasta, canned tomatoes, stock, etc.) and stock up.
Select Items for your healthy pantry that you use often.
These might include:
–Herbs and Spices: basil, oregano, chili powder, garlic powder, parsley,
cinnamon, nutmeg, salt, and pepper.
-Baking Supplies: whole wheat flour, AP flour, sugar, baking soda, baking
powder, vanilla, brown sugar, and un-sweet cocoa.
-Liquids: olive oil, canola oil, vinegars, honey, cooking sprays
–Cans and Jars: tomatoes, beans, peanut butter, tuna, vegetable or chicken
stock, applesauce, fruit canned in juice, and corn.
–Package Goods: oatmeal, cereal, nuts, cereal bars, whole wheat crackers,
popcorn, and BBQ sauce.
–Dry goods: sweet potatoes, white potatoes, onions, garlic, and winter
squash such as butternut squash, acorn, or spaghetti squash.
-Pasta and Rice: brown rice, white rice, whole wheat pasta, elbow pasta,
couscous, and barley.
One Pot Pantry Pasta
Serves 6
Ingredients:
-4 cups low sodium vegetable or chicken broth
-2 Tbsp. olive oil
-1 pound fettuccine or spaghetti (whole wheat preferred)
-8 ounce package frozen chopped spinach, broken into pieces
-1-28 ounce can low sodium diced tomatoes
-1 medium onion, chopped (about 1 cup)
-4 cloves of garlic, sliced
-2 tsp. dry basil
-2 tsp. dried oregano
-Pinch red pepper flakes (optional)
-½ tsp. black pepper
-½ cup grated parmesan cheese
Directions:
Add 4 cups vegetable or chicken broth to a large skillet that is wide enough to hold the pasta and at least 2 inches deep. On top add fettuccine, frozen spinach, diced tomatoes (with juices), onion, garlic, basil, oregano, red pepper flakes (if using) and black pepper. Give ingredients a gentle stir and make sure pasta is submerged in the liquid.
Turn heat to high and allow pot to come to a boil. Once it reaches a boil turn heat down to medium-low and simmer for 15 minutes.
After 15 minutes, give ingredients a good stir. Cover and let sit for 10 – 15 minutes. This will allow the pasta to absorb the rest of the pan juices.
Serve hot topped with grated Parmesan cheese.
Fry Pan Pasta Cooking Tips
Most traditional pasta recipes call for making pasta in a large pot with 2-3 quarts of salted boiling water. The pasta is added, cooked for the designated amount time and drained. Sauce, made in a separate pot, is then poured or tossed with the cooked pasta. It turns out you can save time, water, and energy, not to mention make less dishes (!), by cooking pasta in a small amount of water or other flavorful liquid and adding the sauce ingredients to the same pan.
Fry Pan Pasta
Ingredients:
-1-pound spaghetti
-1-quart low sodium chicken stock
-1 1/4 cup water

Instructions:
In a large fry pan (wide enough to hold the pasta and at least 2 inches deep) place the room temperature chicken broth and water. Add the pasta and turn n the heat.
Once the pot begins to boil cook for the amount of time designated on the pasta box (usually).
At the end of the cooking time you will have perfectly cooked flavorful pasta with the thickened liquid at the bottom of the pan ready for your sauce ingredients. As an example, in this case since I used chicken stock so I might add some left over cooked chicken, a few cups of fresh chopped spinach and a few tablespoons of parmesan cheese. Stir well and serve!
Recipe and Tips Courtesy of Chef Ellen Clevenger-Firley
Ingredients:
-1 Cup Skim or 1% Milk (Plus 1 Tablespoon)
-4 Teaspoons Unsweetened Cocoa Powder
-1 Teaspoon Honey
-1 Peppermint Tea Bag

Directions:
-Heat one cup of milk in a microwave safe container for about one minute
-Add 1 tablespoon of milk and the cocoa powder to a mug
-Mix with a fork until it makes a liquid
-Add the warm milk to the mug
-Add the honey and mix together
-Add the tea bag to the mug
-Let steep before drinking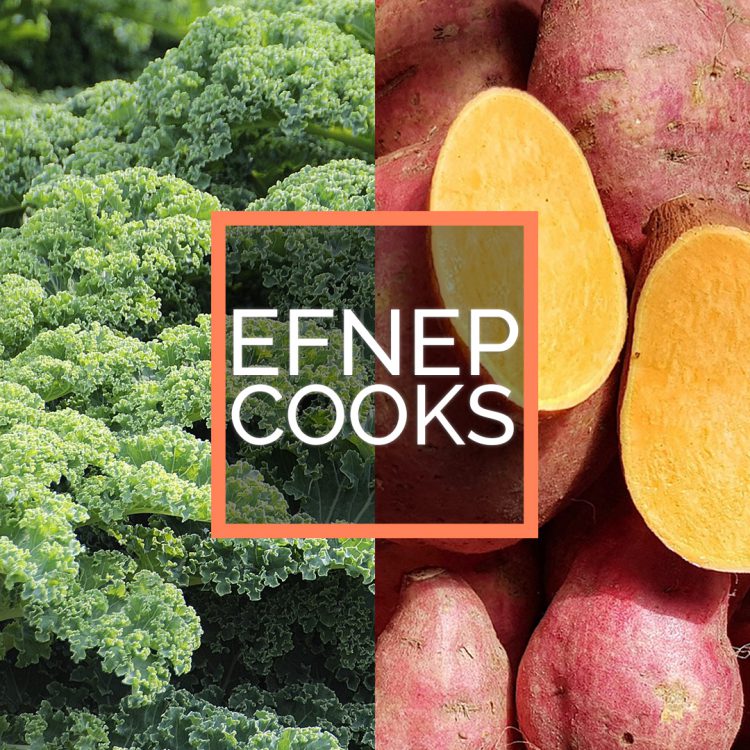 Kale & White Bean Soup
Serves 4
INGREDIENTS
-3 tablespoons extra virgin olive oil
-1 large yellow onion, diced
-4 stalks celery, diced
-2 large carrots, chopped
-6 cloves garlic, chopped
-8 cups water
-2 (15 ounce) cans white beans (cannelloni), drained
-Juice and zest of 1 lemon
-2 bunches fresh kale, ribs and stems remained
-Salt and Black pepper to taste.
DIRECTIONS
Add oil to a large stock pot and heat over medium-high heat.
Add onions, celery, carrots and garlic. Saute the aromatics for seven minutes, until the
aromatics are soft and fragrant.
Add the beans and stir until well combined.
Add the lemon zest and water and reduce heat to medium low. Simmer for twenty minutes.
Add the kale and stir until the leaves have wilted.
Turn off heat and season with lemon juice, salt and pepper.
Creamy Thai Sweet Potato Stew
Serves 4
INGREDIENTS
-2 tablespoons sesame oil
-1 yellow onion, sliced lengthwise
-1 tablespoon fresh ginger, minced
-4 cloves garlic, chopped
-3 cups diced sweet potatoes
-1 can coconut milk -2 cups cooked brown rice
-½ cup chopped cilantro
-Salt and pepper to taste

DIRECTIONS
In a large sauce pan over medium high heat, add the oil and heat until ripples appear.
Add the onion, garlic and ginger. Saute for three to five minutes.
Add the diced sweet potatoes and stir for a minute or two.
Add the coconut milk and a quarter cup of water.
Reduce heat to low. Simmer for twenty minutes, adding salt and pepper. Stir occasionally.
When completed the stew should be thick and fragrant. Stir in cilantro and serve atop steamed brown rice.
Kale & Sweet Potato Bolognese
Serves 4
INGREDIENTS
-3 tablespoons extra virgin olive oil
-1 chopped yellow onion
-8 cloves garlic, minced
-1 (28oz) can diced tomatoes
-1 cup sweet potato, small diced
-1 teaspoon dried oregano
-1 bunch fresh kale, stems and ribs removed
-½ cup fresh basil, hand torn
-Salt and pepper to taste
DIRECTIONS
Heat olive oil over medium high heat In a sauté pan.
Add the onions and garlic and sauté for three minutes.
Add the tomatoes and sweet potatoes. Cook for about fifteen minutes.
Add the oregano and basil. Simmer for another five to seven minutes.
Add the kale and simmer until the kale leaves are wilted about three minutes.
Add salt and pepper to taste. Stir in basil.
Serve a top whole wheat pasta.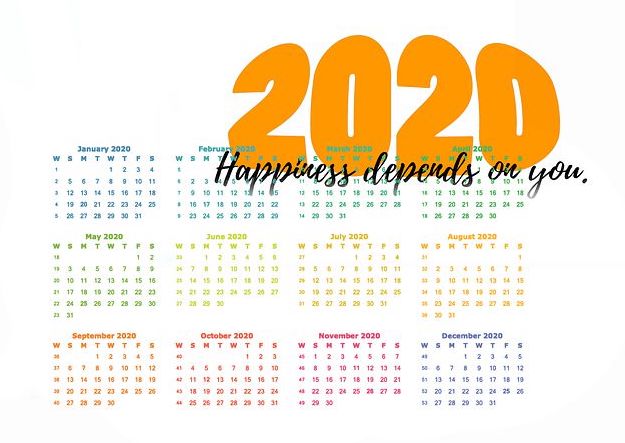 We all know the new year is a great time to think about making changes. Don't let your motivation fizzle out this year! Set goals for the week, month, and year. If we make our goals too big they may seem impossible and giving up seems easier. Starting with smaller goals can help you to achieve your long term goal.

Not sure where to begin with your goal? Check out these ideas to get inspired!

Prepare more meals at home 
Start by making a meal plan for the week. Plan at least two meals at home each week. Once you are able to accomplish this you can increase the number of meals you eat at home each week. Eventually, you can build a habit of preparing most of your meals at home!

No matter how active you currently are, you can set goals to reach the activity level you need to be healthy! Set a goal for the number of times you are active each week. Try to increase the number of days first, then focus on increasing the length of time you are active each day. Be creative! If you don't enjoy a particular exercise try a new one that you might enjoy more.

Mindful eating does not have to be anything fancy, just simply thinking about what you eat and enjoying it. Before you eat, ask yourself how much is a serving of that food? Are you taking more than a serving? If so, why? If you are hungry, think is this the only food that will satisfy my hunger? Try eating just one serving and pairing it with something else that will nourish your body and fill you up! If you see something left out in the break room or at an event stop and ask yourself if you are hungry or just eating because it is there? Being mindful of how much and what you are eating can help you to reach your health goals.
-Megan