Bright and bold Latin American flavors are simmered in a punchy broth with a hefty amount of aromatics. Canned beans give this soup a hearty depth, while the addition of creamy ripe avocados adds a soothing touch. This workhorse soup – that makes for incredible leftovers – comes together in just under thirty minutes.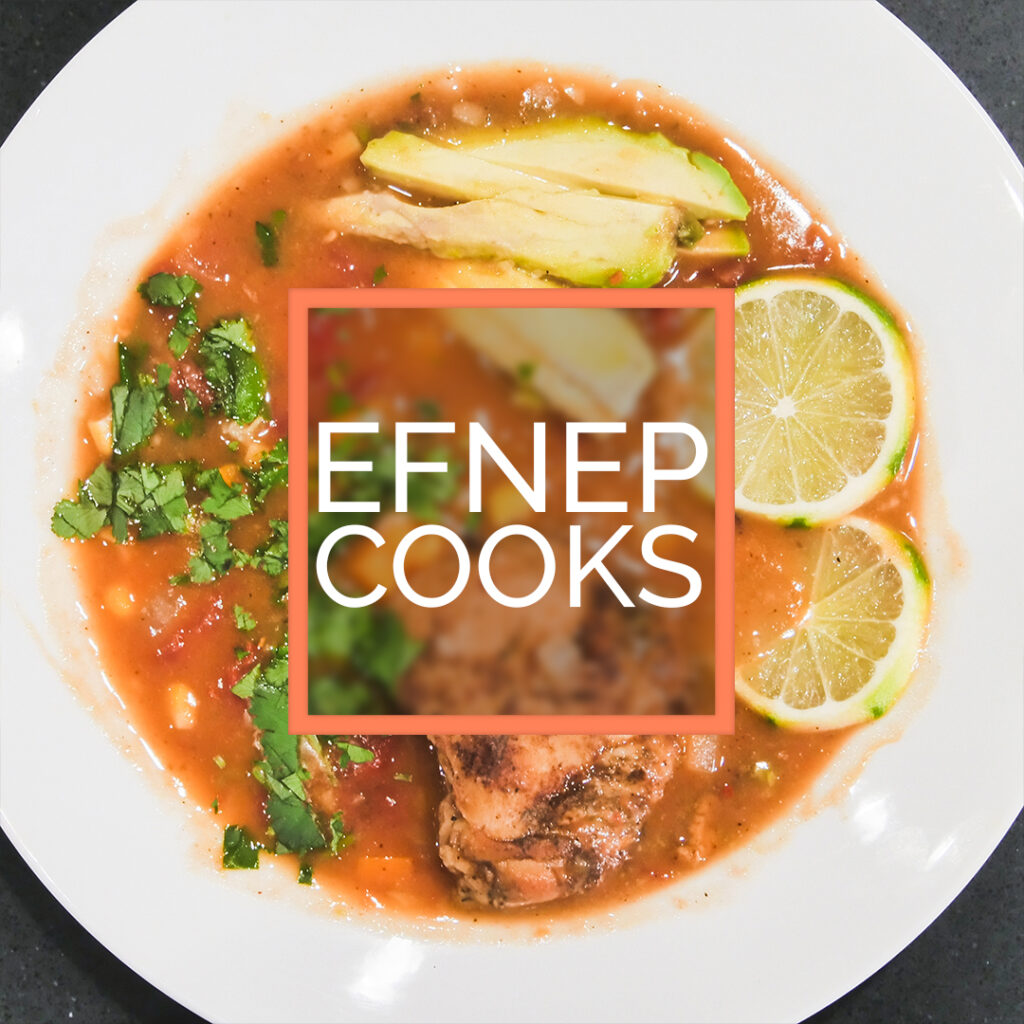 Serves 8
Ingredients:
2 tablespoons extra virgin olive oil
4 boneless, skinless, chicken thighs
2 teaspoons salt
1 teaspoon coarse ground pepper
1 teaspoon chili powder
1 teaspoon cumin
1 lime, zest and juice reserved
1 medium yellow onion, chopped
5 cloves garlic, minced
1 28oz can diced tomatoes, low-sodium
1 15oz can black beans, low-sodium, drained
1 15oz can yellow corn, low-sodium, drained
1 bell pepper, any color, chopped
½ teaspoon red pepper flakes
7 small corn tortilla rounds, cut into strips
6 cups water
½ cup chopped cilantro, stems and leaves
1 ripe avocado, for garnish
Directions:
Season chicken evenly with salt, black pepper, chili powder, cumin, and lime zest.
In a large pot, over medium heat, add the olive oil.
Place the chicken into the pot and sear for about two minutes per side. (The dark bits, known as fond, form the base of flavor for the soup.)
Remove the chicken and set aside on a plate.
Reduce heat to low and scrape and stir up the fond.
Add the onions, garlic, diced tomatoes, beans, corn, bell pepper, and red pepper flakes to the pot. Stir to combine.
Add the chicken back to the pot then the corn tortilla strips (these will dissolve in the soup).
Add the water then simmer covered for twenty minutes until the chicken reaches 165˚ F.
Garnish with the cilantro, lime juice, and avocado. Serve immediately.
Recipe by: Chef Brigid Washington