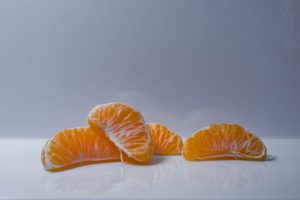 Makes 4 servings
Ingredients
2 cups nonfat vanilla yogurt
3 tablespoons lemon instant pudding mix powder
16 graham crackers (4 sheets)
4 ounces mandarin oranges in water, drained
Directions
Mix yogurt and lemon pudding mix powder together in mixing bowl, set aside.
Crush the graham crackers in a plastic food bag with a rolling pin or jar. Divide crumbs between 4 glass cups.
Spoon the yogurt mixture evenly over the crumbs in each cup.
Top with mandarin orange slices. Chill for 10 minutes before serving.