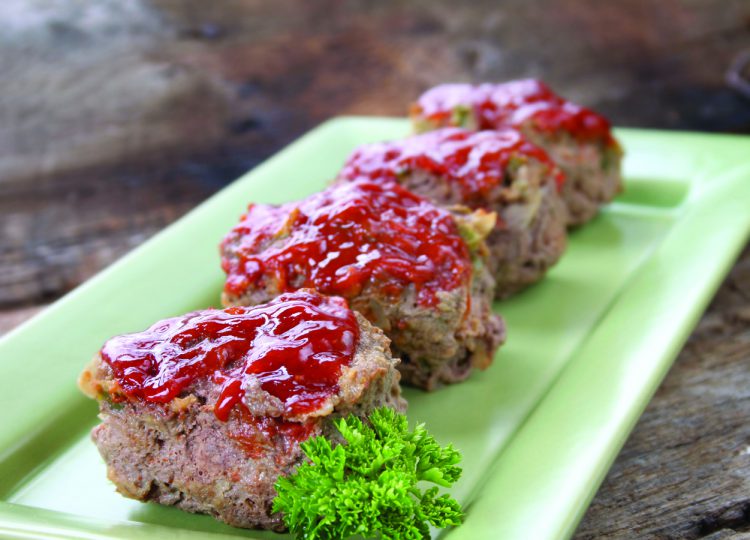 Ingredients:
1 lb lean ground beef, turkey, or chicken
1 ½ cup salsa
1 egg, lightly beaten
¼ cup dry bread crumbs
¼ cup finely chopped onion
Dash of black pepper
Non-stick cooking spray
Directions:
Heat oven to 350 F
Combine all ingredients, saving half of salsa for topping
Divide into 5 equal portions and shape into flattened loaves.
Spray baking dish with non-stick spray and place loaves in dish
Spoon half of the remaining salsa on top of loaves and bake for 20 minutes
Take out of oven and spoon remaining salsa over top and bake for another 10 minutes. Be sure ground beef meatloaf reaches 160 ̊F or 165 ̊F for ground turkey or ground chicken.
Nutrition Information Per Serving:
150 Calories, Total Fat 4.5g, Saturated Fat 1.5g, Protein 22g, Total Carbohydrate 7g, Dietary Fiber 1g, Sodium 170mg.
Excellent source of Vitamin C. Good source of iron.