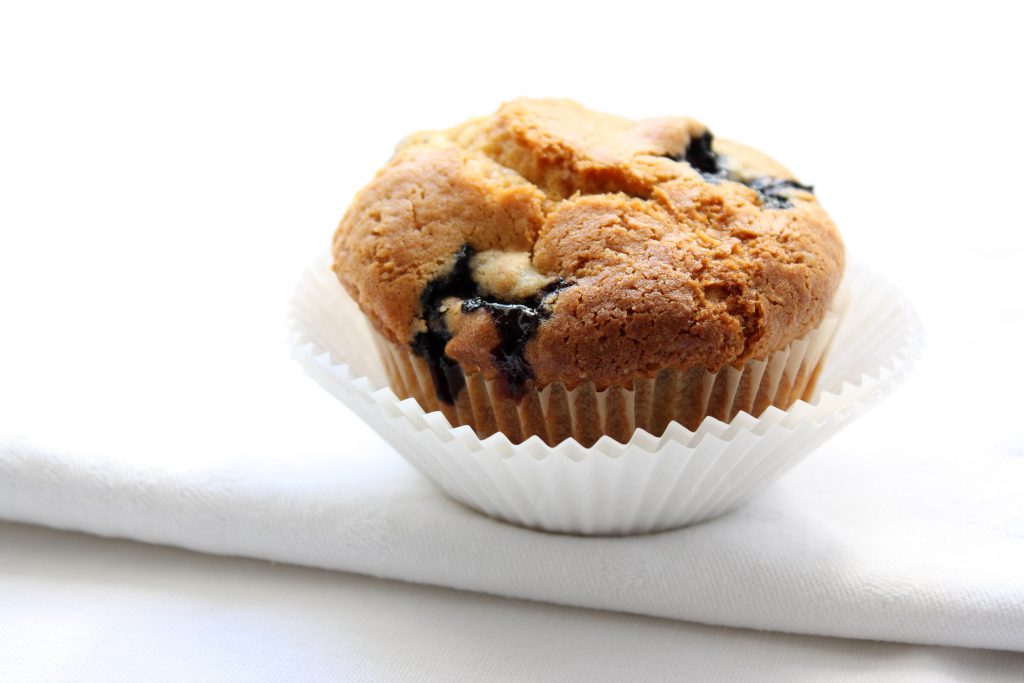 Adding oatmeal to your muffins gives them a nutritional boost! Oatmeal is classified as a whole grain and can help reduce blood cholesterol levels, high blood pressure, and obesity. Grabbing an oatmeal muffin makes a perfect on-the-go breakfast option.
Oatmeal Muffin Day Recipes:
Applesauce Oatmeal Muffins – makes 12 muffins
1/3 cup vegetable oil
½ cup brown sugar, lightly packed
1 egg
1 cup applesauce
¾ cups white flour
¼ cup whole wheat flour
½ teaspoons cinnamon
1 teaspoon baking powder
½ teaspoon baking soda
¼ teaspoon salt
½ cup raisins
1 cup quick-cooking oatmeal
Preheat oven to 350˚ F.
Mix together oil, brown sugar, applesauce and egg.
Add flours, cinnamon, baking powder, baking soda and salt; mix until moistened
Blend in raisins and oatmeal.
Sppon into 12 muffin cups. Bake at 350˚ F for 25-30 minutes. Remove from oven and cool.
Source: University of Nebraska, Lincoln Center
Blueberry Oat Muffins
1 ¼ cups flour
1 cup quick-cooking oats
½ cup sugar
1 tsp. baking powder
1/4 tsp. salt
2 egg whites
½ cup water
1/3 cup vegetable oil
1 cup blueberries
Topping:
 2 Tbsp. sugar
¼ tsp. cinnamon
In a large bowl, combine flour, oats, sugar, baking powder, baking soda and salt. In another bowl, beat egg whites, water and oil. Stir into dry ingredients just until moist. Fold in blueberries. Fill muffin cups (sprayed with nonstick spray) ¾ full. Sprinkle tops with topping. Bake at 400˚ F for 18 – 22 minutes, or until a toothpick comes out clean. Cool for 5 minutes before removing from pan, the cool on rack. Makes 1 dozen.
Source: Akron Beacon Journal via eXtension
Oat Bran Muffins – makes 12 servings
2 ¼ cups oatbran
¼ cup brown sugar (firmly packed)
1 ½ tsp. cinnamon
1 Tbsp baking powder
1 banana (mashed)
¾ cup unsweetened applesauce
2 Tbsp. raisins, dates, or other dried fruit
1 egg
½ cups orange juice
¾ cups non-fat milk
2 Tbsp. canola oil
Preheat oven to 425˚ F.
Mix the first four dry ingredients. Set aside. Mix fruit together and blend with dry ingredients.
Mix the egg with orange juice, milk and oil. Add the liquid ingredients to the dry ingredients until it is moist.
Spray muffin tin with a non-stick coating. Pour batter into muffin tins.
Bake for 15-17 minutes. Remove from oven and let sit for 10 minutes before removing muffins from pan. Cool on a wire rack.
Muffins can be frozen for later use if desired.
Source: USDA What's Cooking? USDA Mixing Bowl