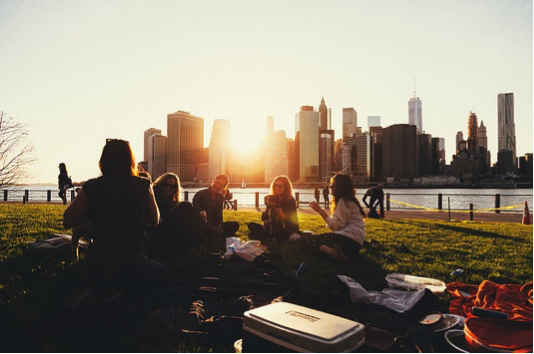 It's that time of year again! Family and friends get together to enjoy food outside during picnics and cook outs. These events are a great way to spend quality time while enjoying the outdoors and nature. It's important to have fun, but keeping your food safe by storing and handling it properly is critical while going on a picnic or cook out.
Foods from a refrigerator need to be kept cold, so storing these products in a cooler filled with ice should be prepared prior to going out in the summer heat. Also, organizing what is in the cooler should be considered so that everything stays cold and safe from growth of bacteria. We want to keep our friends and family safe while eating good food!
In addition, cleaning everyone's hands is a must before handling food products. Germs can be harmful if ingested and can cause illness. If there is no clean running water available, gather a jug and some soap. Moist antibacterial towels can also be used to clean the hands before eating.
This summer, enjoy each other's company while soaking up the sun. Now is a great time for a picnic!
For more information about picnic safety, refer to the link: http://www.fda.gov/Food/ResourcesForYou/Consumers/ucm109899.htm
Have fun this summer!
Susan