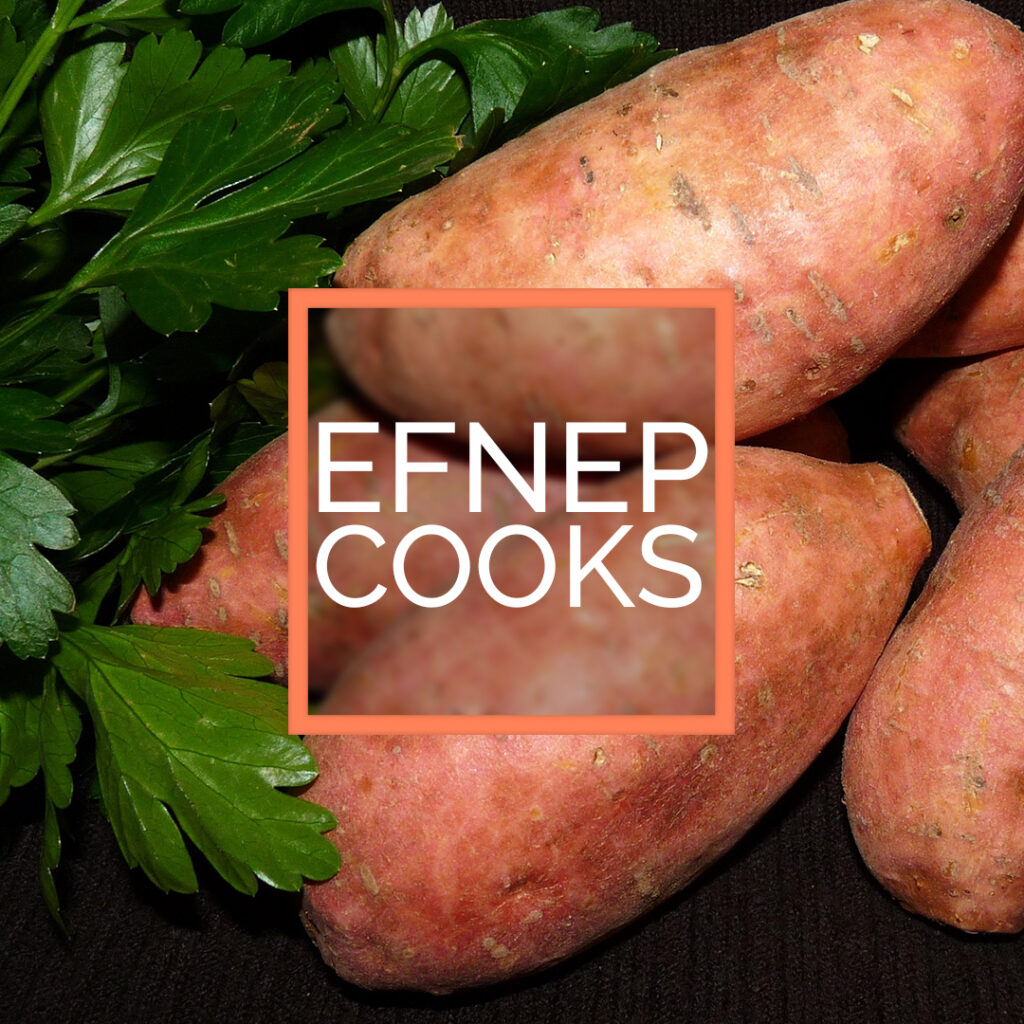 For good reason, this classic Irish holiday casserole has survived the test of time. In this adaptation, seasonal North Carolina sweet potatoes provide sweetness and depth, while the ground turkey — cooked with traditional peas and carrots — makes this a complete one pot meal, worthy of all the festivities!
Serves 4
Ingredients:
-2 tablespoons butter, divided
-1 lb ground turkey
-3 cloves garlic, minced
-½ cup onion, chopped
-¼ cup parsley, stems and leaves separated and chopped (or 1 tablespoon dried)
-1 teaspoon salt
-1 teaspoon black pepper
-1 pound sweet potatoes, peeled and roughly chopped (about 3 cups)
-1 can peas and carrot, low-sodium
-1 cup water (plus additional for boiling potatoes)
-1 tablespoon flour
-1 teaspoon brown sugar
-2 dashes Tabasco (optional)
-½ cup shredded cheese, low-fat
Directions:
Preheat the oven to 400˚ F.
In a large pot over medium high heat, add the cubed sweet potatoes and cover with water.
Boil for 17-20 minutes, until cooked and fork tender.
While the sweet potatoes are cooking, prep and cook the turkey. Start by adding 1 tablespoon of butter to a medium saute pan, over medium heat.
Add the onions, garlic, and parsley stems until the aromatics are soft and fragrant, about 3 minutes.
Add the ground turkey and break apart with a spoon.
Cook for 5-7 minutes until the meat has reached an internal temperature of 165˚ F.
While the turkey is cooking, in a small bowl whisk to combine 1 cup of water and 1 tablespoon of flour.
Add this mixture to the turkey to thicken it, season with salt and black pepper and simmer for another two or three minutes.
Rinse and drain the excess liquid from the can of peas and carrots and add them to the pan with the turkey.
Turn off heat.
Drain the potatoes and return them to the pot, add the remaining tablespoon of butter, brown sugar, Tabasco (if desired) and season with salt and pepper.
Mash to combine, using a fork.
In a casserole dish, add the turkey mixture then cover with the sweet potatoes.
Cover with cheese and bake for 10 minutes until the cheese has melted. Garnish with reserved parsley leaves.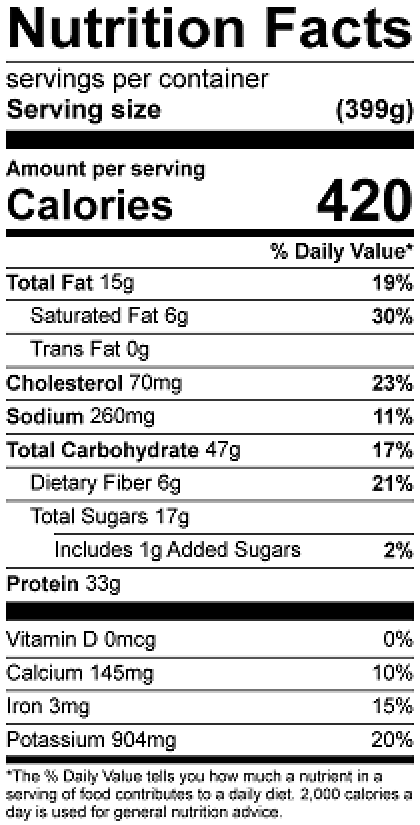 Click here to learn more about the health benefits of sweet potatoes