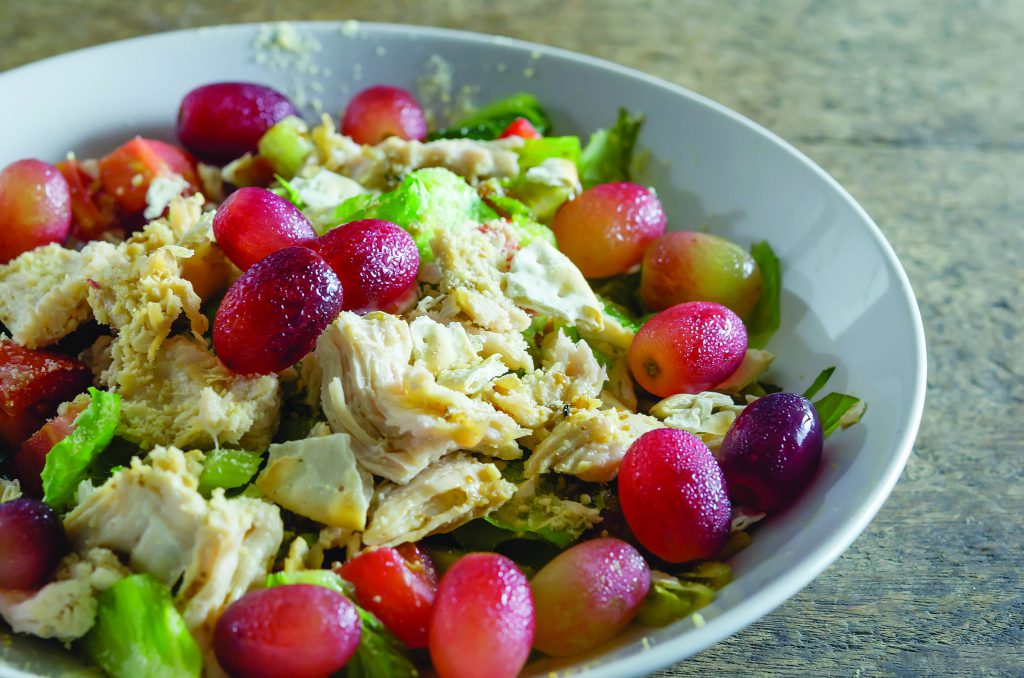 Make 8 Servings
Serving Size: 2/3 cup
Ingredients:
3 cups cooked chicken, chopped
1 (20 – ounce) can pineapple chunks in juice, drained well
1 (11-ounce) can mandarin oranges, in 100% fruit juice, drained
3/4 cup chopped celery
1 cup halved seedless grapes
1/4 cup low-fat mayonnaise
1/4 teaspoon black pepper
8 large lettuce leaves
Directions:
in a large bowl, mix gently chicken, pineapple chunks, oranges, celery, and grapes.
In a separate bowl, mix low-fat mayonnaise and black pepper.
Gently stir mayonnaise into chicken mixture,
Cover, and chill in the refrigerator.
To serve, scoop 2/3 cup of chicken salad onto a lettuce leaf.