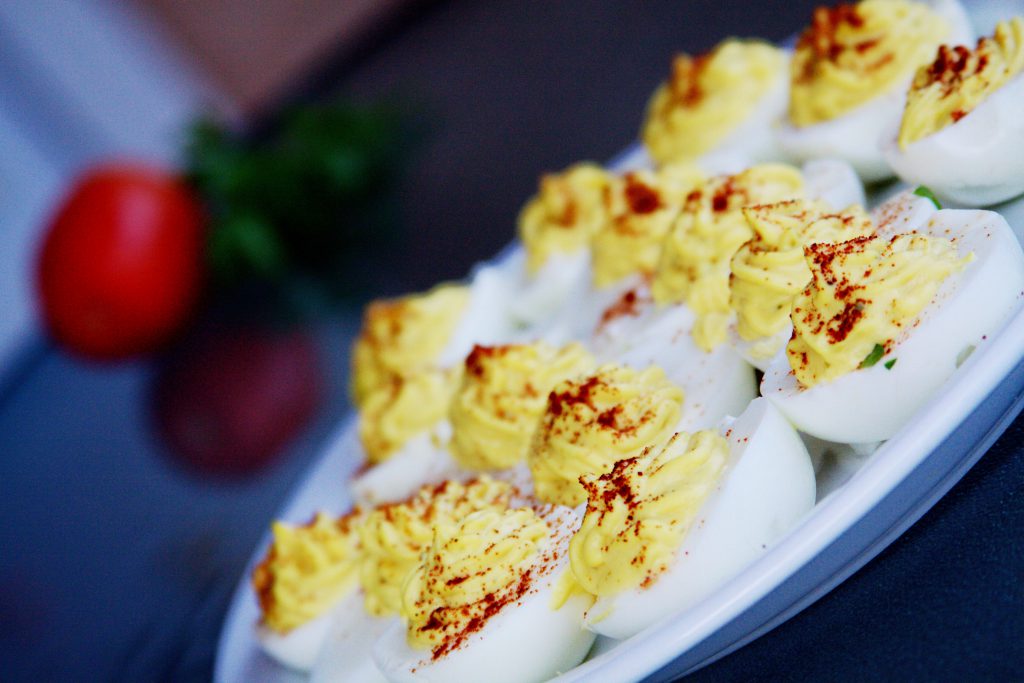 Makes 3 servings
Serving Size: 1 egg
Ingredients
3 eggs
2 tablespoons light, low-fat or fat-free mayonnaise
1/4 teaspoon mustard
1/8 teaspoon salt
1/8 teaspoon pepper
Directions
Wash hands and surfaces.
Cover eggs with water in saucepan. Bring to a boil.
Reduce heat to simmer and cook for 15 minutes.
Immediately rinse under cold water to stop cooking and ease peeling.
Refrigerate to cool.
Slice eggs into halves lengthwise and save the egg whites.
Place yolks in a 1-quart resealable bag with remaining ingredients; press out air. Close bag and knead until ingredients are well-blended.
Push contents toward corner of bag. Cut off corner of bag. Squeezing bag gently, fill reserved whites.
Refrigerate leftovers immediately.