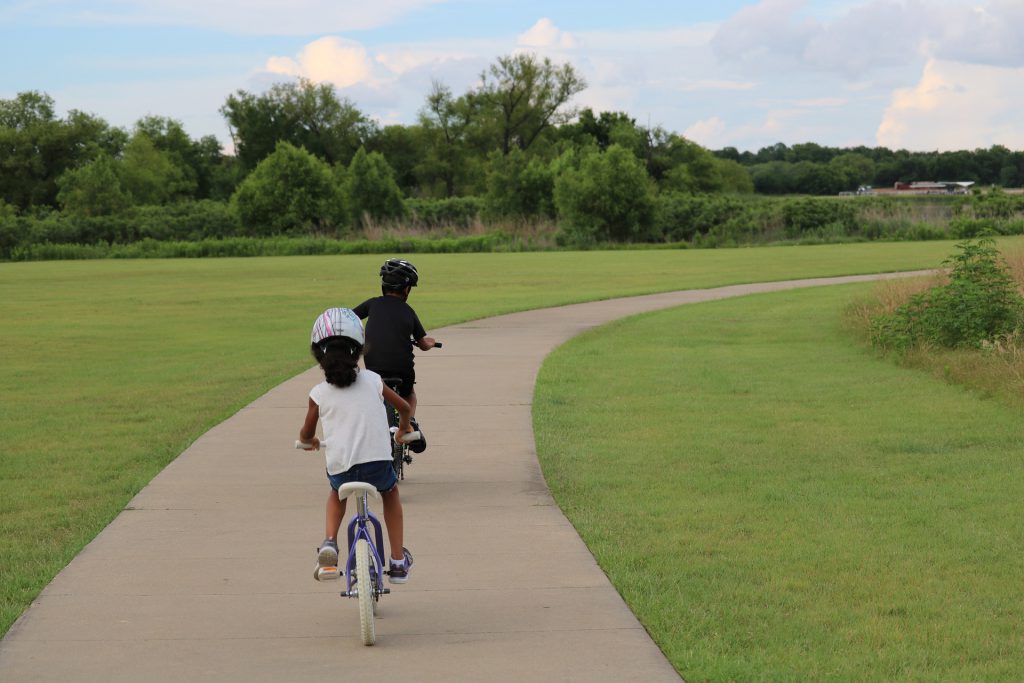 Riding bikes is fun exercise, especially as a family. No matter what age, children can enjoy riding a bike. Toddlers and preschoolers can ride tricycles, and children who haven't learned how to ride a two-wheel bike can ride a bike with training wheels. You can also ride bikes in all kinds of settings–the driveway, bike lanes, and bike trails. For toddlers and preschoolers, the driveway or a sidewalk are safer options until they learn how to safely ride a bike with training wheels or a two-wheeler.
No matter what bike your child rides, safety is the first priority. Children (and adults!) should wear a properly-fitting helmet. Also, the bike should also be the right size so they can reach the pedals and the brakes. The bike should also be adjusted to fit your child's height. They should be able to touch the ground with both feet when the seat is at its lowest position, and their legs should be slightly bent when their pedal is closest to the ground. Make bike rides a fun family outing! Older children who are more experienced with biking can join you for a long bike ride. Make sure you take water, sunscreen, and snacks!
For more bike riding tips and to learn how to teach your child how to ride a bike, visit http://www.parents.com/fun/sports/exercise/bicycle-riding/.
When will you get your children started with bike riding?