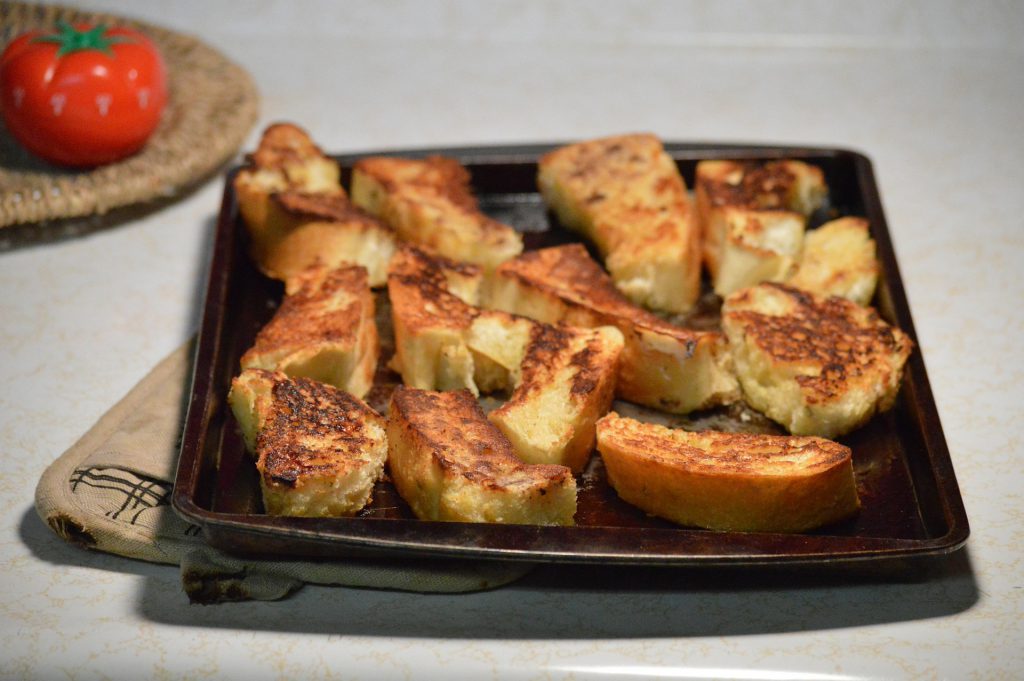 Makes 4 servings
Serving Size: 4 sticks
Ingredients
4 slices whole-wheat bread
2 eggs
1/2 cup fat-free milk
Powdered sugar and cinnamon for topping
Directions
Wash hands and surfaces.
Preheat oven to 350°F.
Spray a baking sheet with vegetable cooking spray and set aside.
Cut each slice of bread into four strips lengthwise. You'll have 16 strips in all.
In a small bowl, combine eggs and milk, beat with a fork until frothy.
Dip each "stick" of bread in egg mixture and place on baking sheet.
Bake 12 minutes until brown.
Sprinkle lightly with powdered sugar and cinnamon.
Refrigerate leftovers immediately.