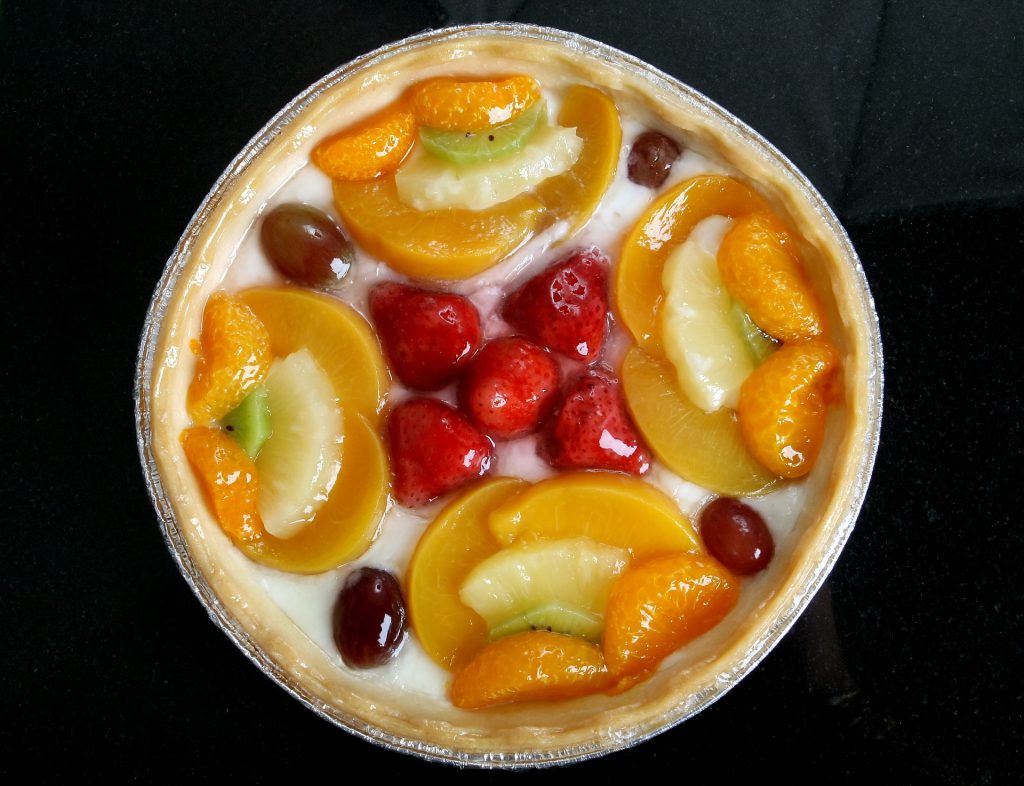 Makes 12 servings
Ingredients
1/2 cup margarine
1 cup sugar (divided in half)
2 teaspoons vanilla extract (divided in half)
1 egg
2 cups flour (use half whole-wheat flour)
2 teaspoons baking powder
8 ounces light or reduced fat or fat-free cream cheese
Sliced strawberries, kiwifruit, bananas, mandarin oranges, pears, peaches, blueberries, or grapes
Directions
Wash hands and surfaces.
Preheat oven to 375°F.
For crust, cream margarine, 1/2 cup sugar, 1 teaspoon vanilla, and egg until light and fluffy. Add flour and baking powder, mixing well.
Spread mixture, about 1/8 inch thick, on pizza pan.
Bake for 10-12 minutes or until lightly browned. Cool.
For spread, mix together cream cheese, 1/2 cup sugar, and 1 teaspoon vanilla.
Spread on cooled cookie crust.
Arrange fruit on top of pizza. Refrigerate until serving time.
Refrigerate leftovers immediately.
Original Recipe from Choose MyPlate