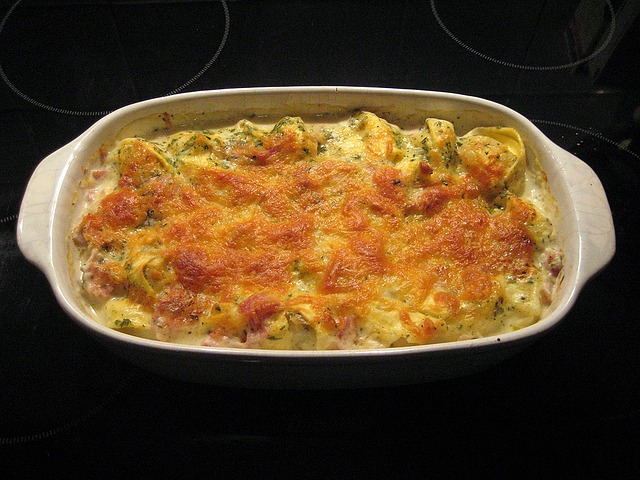 Makes 12 servings
Ingredients
16 whole-wheat tortillas
2 cans low-sodium tomato soup (10 oz.)
2 cups chunky salsa
1 cup fat-free milk
4 cups cubed, cooked chicken or turkey
2 cups low-fat shredded cheddar cheese
Vegetable cooking spray
Directions
Wash hands and surfaces.
Preheat oven to 400°F.
Lightly coat baking dishes with cooking spray.
Cut or tear tortillas into 1-inch pieces.
Divide cheese in half and save 1 cup for topping.
In a large mixing bowl, combine tortillas, soup, salsa, milk, chicken or turkey, and 1 cup of cheese.
Divide the mixture into two baking dishes.
Bake for 30 minutes or until hot.
Remove from oven and sprinkle 1 cup of remaining cheese over each baking dish.
Refrigerate leftovers immediately.
Original Recipe from: K-State