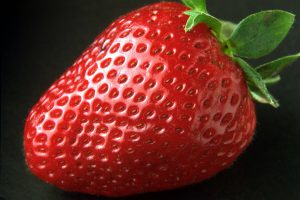 Fruity Frozen Treats
Makes 8 ‐1 freeze servings
Ingredients:
1 8‐ounce container nonfat lemon yogurt
2 cups cubed, seedless watermelon
1 pint fresh strawberries, tops removed
1 medium banana, peeled and sliced
Supplies: 12 muffin‐tin with paper baking cups
Preparation:
Place yogurt and fruit in a blender. Cover tightly.
Blend until smooth. Pour into muffin tin.
Freeze until frozen solid, at least 2‐3 hours.
To serve, remove from freezer and let sit about 10 minutes. Peel paper cup off each treat and eat.
Preparation time: 10 minutes, plus 3 hours freezing time
Source: USDA