As parents, we want the best for our kids – especially the best for their health. Giving your kids the tools, skills, and habits they need to stay healthy is one of the best ways we can prepare our kids for a healthy life. Creating a love for activity is a great way to do this, but it can be a difficult task.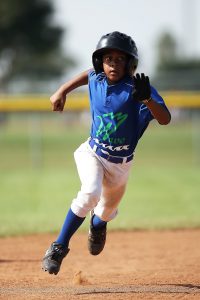 The American Heart Association found that active kids are more likely to have:
a healthy weight
stronger bones and muscles
healthy hearts and brains
better memory, attention, and problem-solving skills
lower stress levels
fewer symptoms of anxiety and depression
better mental health and self-esteem
lowered risk of cardiovascular diseases, diabetes, and some kinds of cancer in adulthood
Whether your kids want to be professional athletes or prefer to stay on the couch, you can help them get the benefits of regular physical activity. Here are some ideas for all skill levels and ages:
Low activity:
For some kids, exercise just isn't their thing. Getting creative can help your kids get the exercise they need in a way they enjoy.
Moderate activity:
Kids who aren't athletes but enjoy being active are more likely to enjoy trying new exercises and fitness ideas. There are many ideas to help your kids get moving:
A trip to the park or an afternoon of hiking with the whole family is an easy, enjoyable (and budget-friendly!) way to get exercise in. Follow the link to find local parks and trails near you: https://www.discovertheforest.org.
Indoor exercise routines are often a hit with kids who prefer to be inside. Check out this video for ideas: http://buff.ly/PWPC5T.
Yoga is a great activity for calming minds and strengthening muscles. This 30 minute yoga workout is great for older kids who enjoy yoga: https://www.youtube.com/watch?time_continue=12&v=vMMRb10LtGM. Complete as much or as little of the video as you are comfortable with!
High activity:
Strength training isn't just for adults. Older kids and teens who are already active can gain many benefits from strength training. Strength training helps to build strong muscles and bones by using free weights, weight machines, resistance bands, or your own body weight. Weight trainers at schools, gyms, or with sports teams can be helpful resources to find a safe routine for your kids. To learn more about weight training tips and resources, check out this article from KidsHealth.org: https://kidshealth.org/en/parents/strength-training.html.

Be sure to check with your child's doctor before beginning any workout routine.
Let's get moving!
Logan, EFNEP student employee