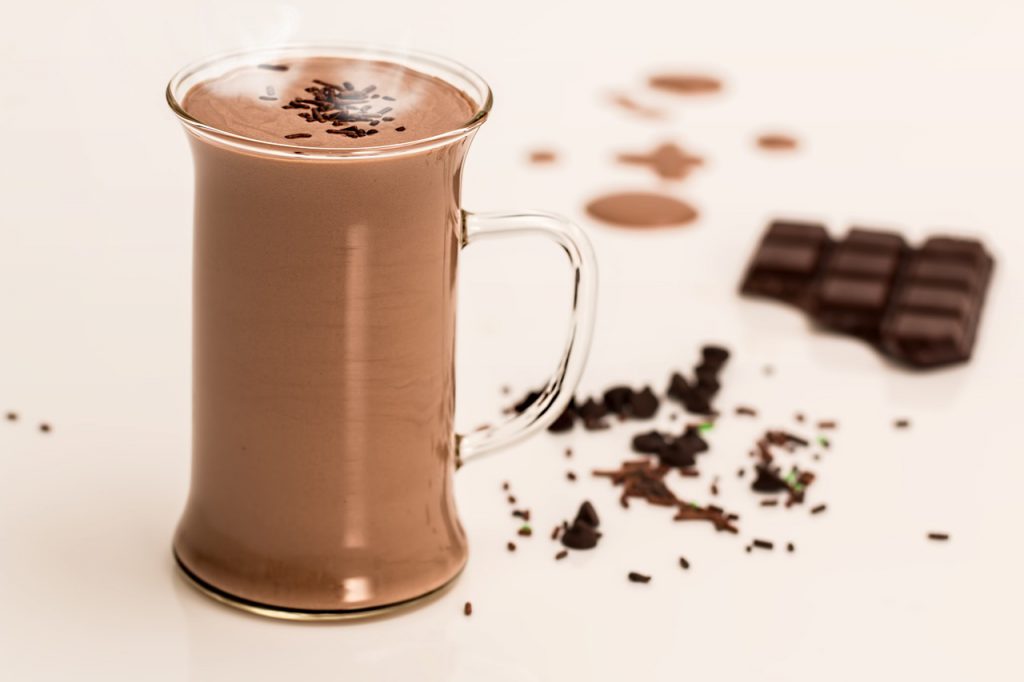 Warm drinks are a must have for me and my family in the cold winter months, but all those empty calories can add up quickly! According to the National Health and Nutrition Examination Survey, Americans consume 20 teaspoons of added sugars daily. Keep in mind that the American Heart Association recommends no more than 6 teaspoons of added sugar for women and children and 9 teaspoons for men daily.
Hot chocolate can be a great, calcium-rich drink for all ages. This family favorite does not have to contain loads of sugar to taste great, try cutting back on the sugar and add more flavor! Flavor your next cup with vanilla, peppermint or my favorite, chai tea! You can do this by adding in spices or for an easy and flavorful trick, try steeping a tea bag in your hot chocolate. What sounds better than a vanilla chai tea hot chocolate? All the fancy flavors without the extra cost or sugars! Visit heart.org for more tips on how to cut back on added sugars for you and your family.
Healthy Hot Chocolate
Ingredients:
1 cup, plus 1-2 tablespoons skim or 1% milk
2 teaspoons unsweetened cocoa powder
1 teaspoon sugar (or sweetener of choice)
¼ teaspoon vanilla extract
cinnamon, optional
Directions:
Place milk in a small pot over medium low heat.
Meanwhile, place cocoa powder, sugar, and extra tablespoon of milk in a small bowl. Whisk until a paste/thick mixture forms and powder is absorbed.
Whisk cocoa mixture into milk mixture. Heat till hot but not boiling. Stir in vanilla extract.
Pour into a mug and sprinkle with cinnamon, if using.
Recipe adapted from: http://thechiclife.com/2014/02/healthy-hot-chocolate-clean-eats.html
Cheers!
Megan
Megan is the EFNEP Program Assistant in NC State Extension-Orange County Center