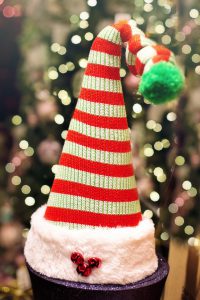 Gift giving for any occasion can often be expensive, especially when you purchase several gifts at one time. I actually began to make homemade food gifts that were not only made from the heart but were healthy for the heart too! I was able to remember those special special neighbors, church friends, and teachers with gifts that were lower in cost and higher in nutrition.
Some of my favorite homemade gifts that don't require refrigeration include: vegetarian bean soup; peppermint hot cocoa; flavored teas, and mint body scrub. All of these items are placed in jars decorated with fabric and/or ribbon that coordinated with the occasion.
My children began getting involved with making gifts for their grandparents and teachers. Among their favorites were: homemade cookbooks, no-salt seasonings; spiced teas, and healthy snacks in a jar. They loved to decorate the container or package too and were so very proud of giving a gift from the heart.
So don't let the holidays, birthdays, or other gift giving occasions stress you. Start gathering ideas for homemade gifts and get your children Involved too. All of you will enjoy giving a gift that you made and it will mean so much to those on the receiving end.
For more ideas, check here: http://www.clemson.edu/extension/hgic/food/nutrition/nutrition/dietary_guide/hgic4091.html 
Judy