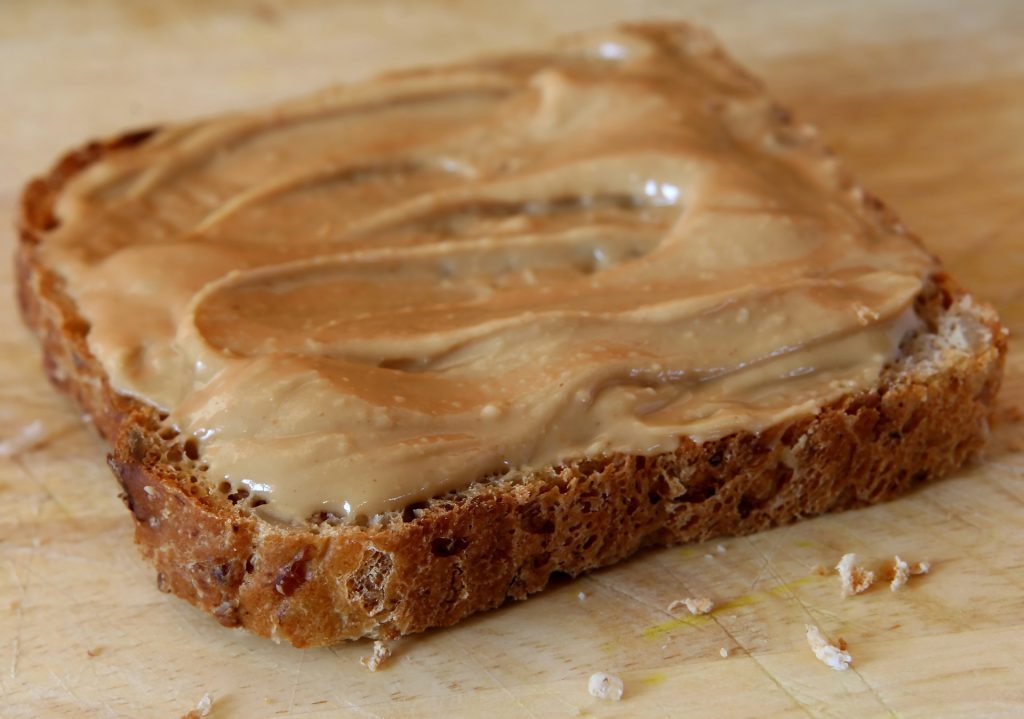 Makes 1 serving
Serving Size: 1 sandwich
Ingredients
2 pieces whole-wheat bread
1 tablespoon creamy peanut butter
1 tablespoon low-fat ricotta cheese
1/4 apple
1 tablespoon honey
Directions
Wash hands and surfaces.
Wash apple and cut into thin slices.
Spread peanut butter on one piece of bread.
Spread ricotta cheese on the other piece of bread.
Place apple slices on one piece of bread and drizzle with honey.
Put both slices of bread together and enjoy!
Refrigerate leftovers immediately.