Do you feel stressed thinking about the holidays? Sometimes it's hard not to feel stressed especially when there's the house to decorate, gifts to buy and wrap, meals to plan and prepare, and on and on and on! Is it possible to reduce holiday stress? The answer is yes!
This year, to eliminate the stress and truly enjoy the holidays, follow the tips below. (Make it a family affair and you just might find the true meaning of the season!) The key is planning ahead.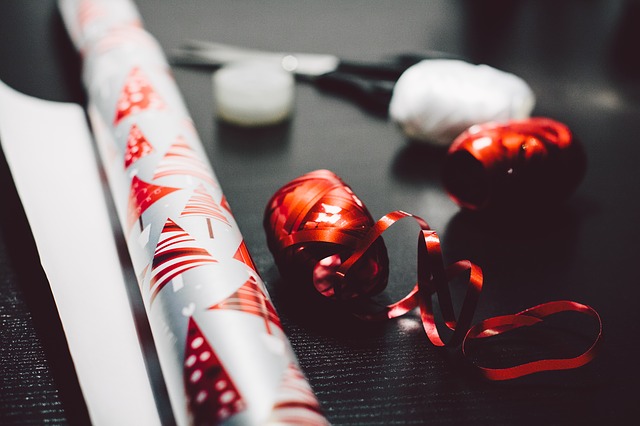 1. Begin by creating a simple budget. Using cash only is the best way to stay within your means. Start setting aside cash well in advance. Stash a little at a time until a self-determined date. Vow to work with whatever amount is collected. When it comes time to buy food and gifts, divide what you've saved appropriately. Remember, food doesn't have to be expensive to be healthy and flavorful; and gifts don't have to be big-ticket items to be treasured. Stop the temptation to supplement your spending with credit cards by remembering the bills that will come in January. And, don't dip into your emergency fund! You'll pay to replace that later as well. When you use cash, your spending is over with the holidays. That's the greatest stress relief of all!
2. To help ration your cash, make a list of all the people to whom you want to give a gift. Then, divide the list into three groups – Paid, Made and None. Knowing how much cash you've collected will tell you how extensive your Paid list can be and how much you can spend on each gift. Taking a good look at the time you have available will help you determine how long your Made list can be. To get inexpensive, homemade gift ideas, check the Internet. It's loaded with creative suggestions! Lastly, those people on your None list might simply get a card into which a heartfelt note is written. What could be a more personal gift and, at the same time, better convey the true meaning of the season?
3. Start thinking about food preparation well in advance of the holidays. Ask your family to help you plan the holiday meals and decide on the baked goods they want to enjoy. If you know in advance, many of the items needed to create their favorite foods can be purchased on sale and stored safely until used. Knowing in advance also gives you an opportunity to prepare dishes and goodies that can be frozen and pulled out as needed during the season. Planning your menus ahead of the holiday crunch will not only stretch your cash budget, but your time as well. It will free you to truly enjoy the season.
When you plan ahead and work from a budget, you have the time to focus on holiday fun and truly enjoy the season. The decisions are made. All you have to do is execute them… and that's as as easy as downing a piece of Red Velvet cake! Happy holidays!
-Virginia