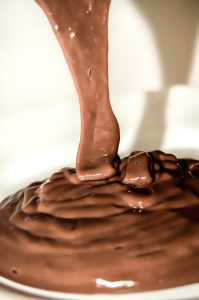 Makes 1 serving
Ingredients
1/2 cup cold fat-free milk
2 tablespoons dry instant chocolate pudding
NOTE: Other flavors can be used.
Directions
Wash hands and surfaces.
Measure milk into a measuring cup and pour into a small plastic container with a tight fitting lid.
Add instant pudding. Snap on lid and shake for 30 seconds.
Pudding will set up after a few minutes.
Refrigerate leftovers immediately.