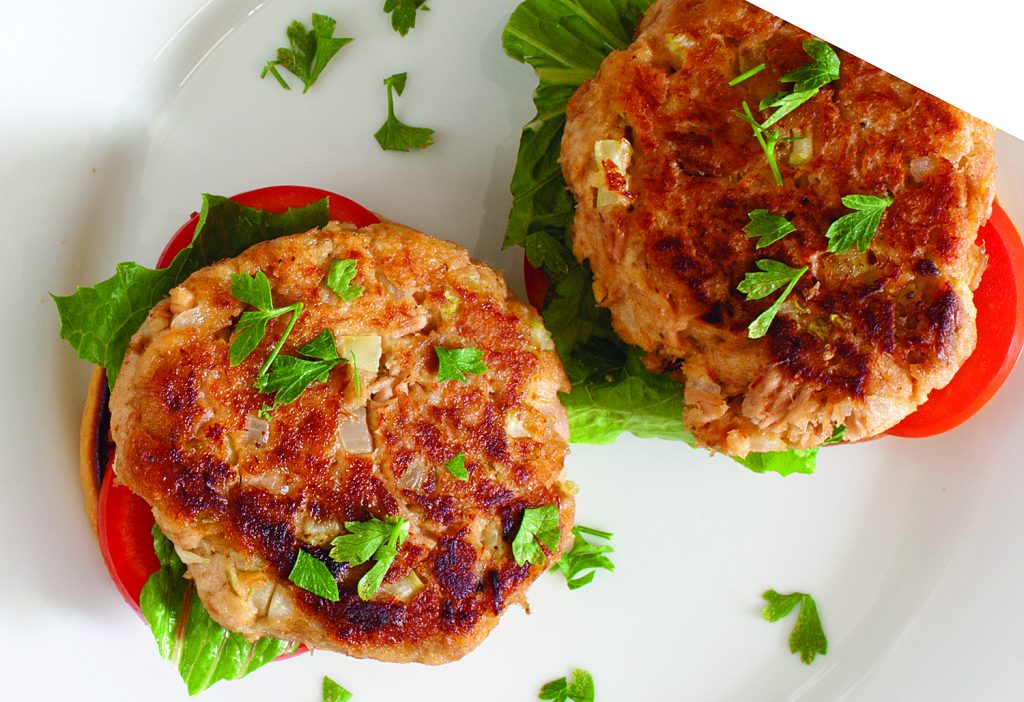 Makes 6 servings
Serving Size: 1 patty
Ingredients
2 (4.5-ounce) cans low-sodium tuna

1 cup breadcrumbs, divided

1 cup low-fat cheddar cheese, shredded

1 egg, lightly beaten

½ cup nonfat ranch salad dressing

¼ cup finely chopped onion

Non-stick cooking spray
Directions
Drain tuna, separate into flakes using a fork.

In a medium bowl, combine tuna, ½ cup bread crumbs, cheese, egg, salad dressing, and onion.

Form six patties; coat each side with remaining ½ cup breadcrumbs.

Spray non-stick skillet with cooking spray; heat to medium heat.

Cook patties 3-5 minutes on each side until golden brown.
Source: Cooking with EFNEP