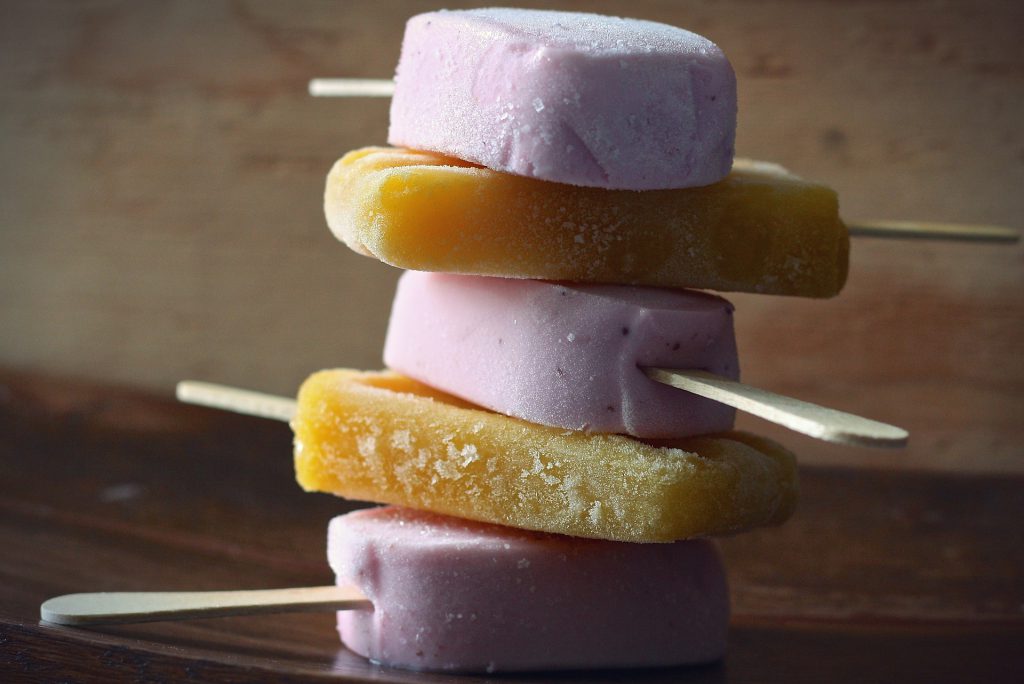 Makes 2 servings
Serving Size: 1 yogurt pop
Ingredients
1 (8-ounce) cartons of low-fat yogurt, any flavor
1/4 cup of orange juice
1 tablespoon honey
Directions
Stir the following ingredients together in a bowl:

1 carton yogurt
1/4 cup orange juice
1 tablespoon honey

Pour the mixture into the paper cups and put in freezer for one hour.
After one hour when they have begun to freeze, stick a pop stick in the center of each cup and return to freezer for 3 more hours.
When they are ready to eat, just peel off the paper of the cup and enjoy!