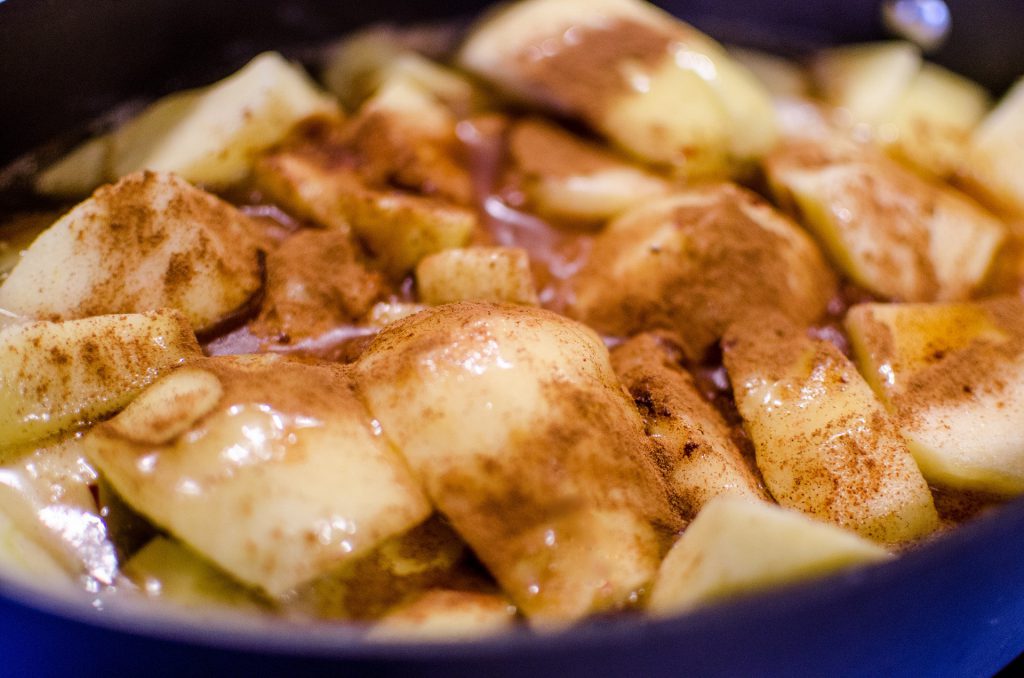 Ingredients
4 cups sliced apples (about 4 medium apples)
2 tablespoons margarine
3/4 cup rolled oats
1/4 cup sugar
1/4 cup whole wheat or white whole-wheat flour
2 teaspoons lemon juice
Non-stick cooking spray
Directions
Preheat oven to 375°F. Coat 9 inch by 13 inch baking dish with non-stick cooking spray.
Melt margarine in a small bowl in the microwave.
In a medium bowl, combine all ingredients except apples. Stir until well-blended.
Place apples in baking dish and spread oat mixture on top.
Bake 45 minutes to 1 hour until desired crispiness.