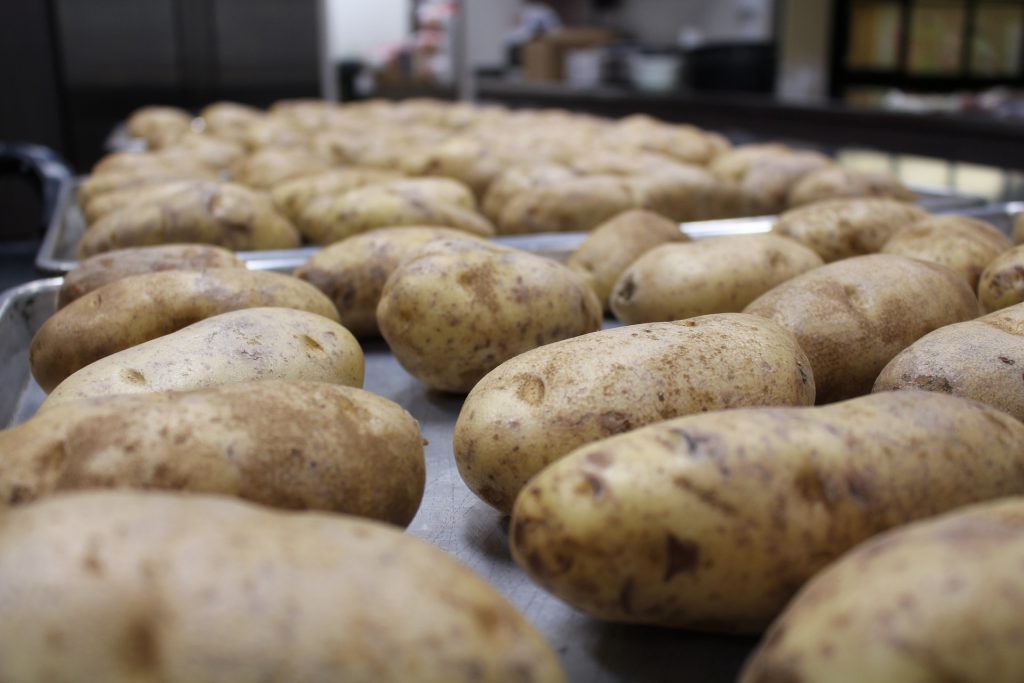 Makes 4 servings
Serving Size: 1 potato
Ingredients
1 cup chopped broccoli
1/2 cup chopped onion
1/2 cup finely chopped carrots
1 tablespoon margarine
1 tablespoon flour
3/4 cup fat-free milk
1/2 cup shredded low-fat cheddar (or other low-fat) cheese
4 potatoes
Directions
Wash hands and surfaces.
Scrub and bake potatoes in oven for 1 hour at 350°F or for 15 minutes in microwave.
Chop vegetables on cutting board and cook in saucepan with a small amount of water until tender. Drain and set aside.
In the saucepan, melt margarine and stir in flour.
Slowly add milk while stirring.
Continue stirring and cook until sauce thickens.
Grate cheese and add to sauce, stir until melted.
Add vegetables.
Serve over hot baked potatoes.
Refrigerate leftovers immediately.