Ingredients
1 -10" flour tortilla, whole wheat
3/4 cup canned, drained, and rinsed reduced sodium black or pinto beans
1 scrambled egg
¼ cup shredded Cheddar or Monterey Jack cheese
2 tablespoons of your favorite salsa
Directions
1. Lay the tortilla on a dinner plate.
2. Place the beans in the center, top with the scrambled egg, cheese, and salsa.
3. Fold in the ends, and then roll up to form a burrito.
4. Microwave for 45-60 seconds.
Suggested Serving: Add additional salsa and/or plain, low-fat Greek yogurt for extra flavor and protein!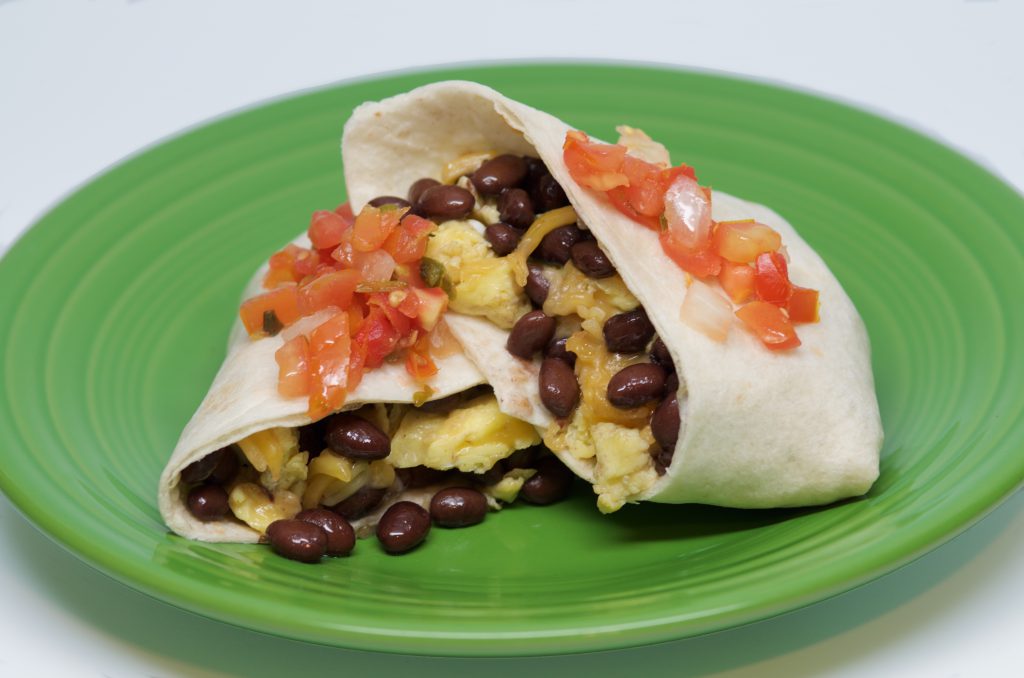 Source: http://www.health.harvard.edu/blog/recipe-for-health-cheap-nutritious-beans-201211305612