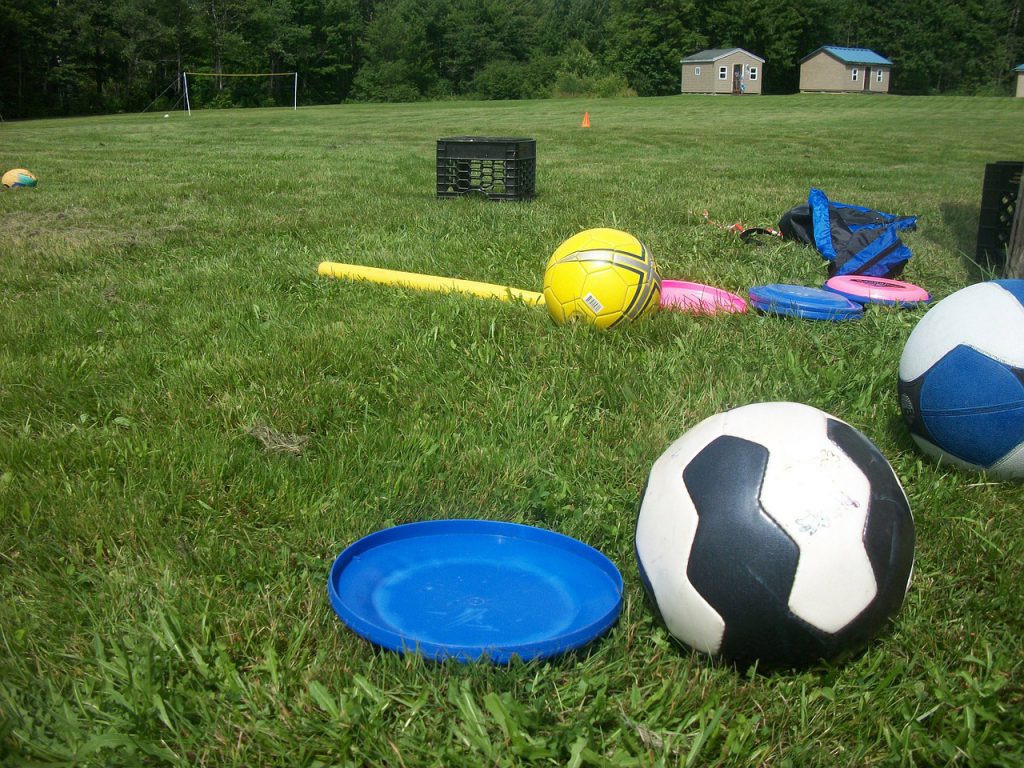 May is National Physical Fitness and Sports Month! Children should get at least 60 minutes of physical activity daily, including aerobic, muscle-strengthening, and bone-strengthening exercise. Regular physical activity can improve muscle, bone, and heart health, especially for growing children.¹
It can be difficult to meet physical activity recommendations, for both children and adults. Start with small physical activity goals for your children and as they increase their activity, they'll get into healthy physical activity habits more easily. There are many ways you can help your children get more physical activity everyday. Here are a few ideas!
Encourage school-aged children and adolescents to get involved in after-school sports. If they aren't interested in playing organized sports, they may enjoy individual activities such as walking or running, yoga, and swimming. They can also play casual games with their friends like tennis, a pick-up basketball game (or other sport), and frisbee. The opportunities are endless!
Get active as a family! Plan family outings to the park or other places where you can be active together. Also, you can try squeezing in a family walk after dinner to wind down together after a long day. This is a great time for your family to grow closer while fitting in physical activity!
Make a list of activities your children enjoy–especially ones they can do inside on a rainy, hot, or cold day. Having a list of activities they can participate in inside can make sure they stay moving even if the weather is bad. Try activities like yoga, bodyweight and resistance band exercises, and dancing. Younger children can play simple games like Duck Duck Goose, Hide and Seek, and Musical Chairs.
Set a good example for your children. When they see you making time to exercise (and enjoying yourself!), they'll learn healthy exercise habits and see the importance of regular physical activity.
To learn more about National Physical Fitness and Sports Month, visit https://www.hhs.gov/fitness/be-active/npfsm2017/index.html.
How will you and your family be active this month?
---
References