Many of us did not grow up drinking smoothies, but if you like cantaloupe and bananas, then you have got to try this smoothie. It really is tasty and easy to make.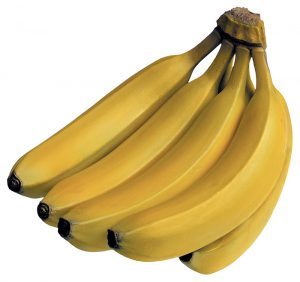 Ingredients
1 banana
1/4 ripe cantaloupe, seeded and coarsely chopped
1/2 cup nonfat or low-fat yogurt
2 tablespoons nonfat dry milk
1 1/2 tablespoons frozen orange juice concentrate
2 teaspoons honey
1/2 teaspoon vanilla extract
Preparation
Place the unpeeled banana in the freezer overnight.  Remove banana from the freezer and let it sit until the skin begins to soften, about 2 minutes.
Remove the skin with a paring knife. (Don't worry if a little fiber remains.) Cut the banana into chunks.
Combine in a blender or food processor with cantaloupe, yogurt, dry milk, orange juice, honey and vanilla. Cover and blend until smooth.
The fresh combination of banana, cantaloupe and low-fat dairy in this smoothie packs a powerful punch of potassium, calcium, vitamin C and beta carotene.
Makes 1 serving and takes maybe 10 minutes tops to make.
Original Recipe from: https://www.caffedvita.com/cantaloupe-smoothie-pack-powerful-punch/