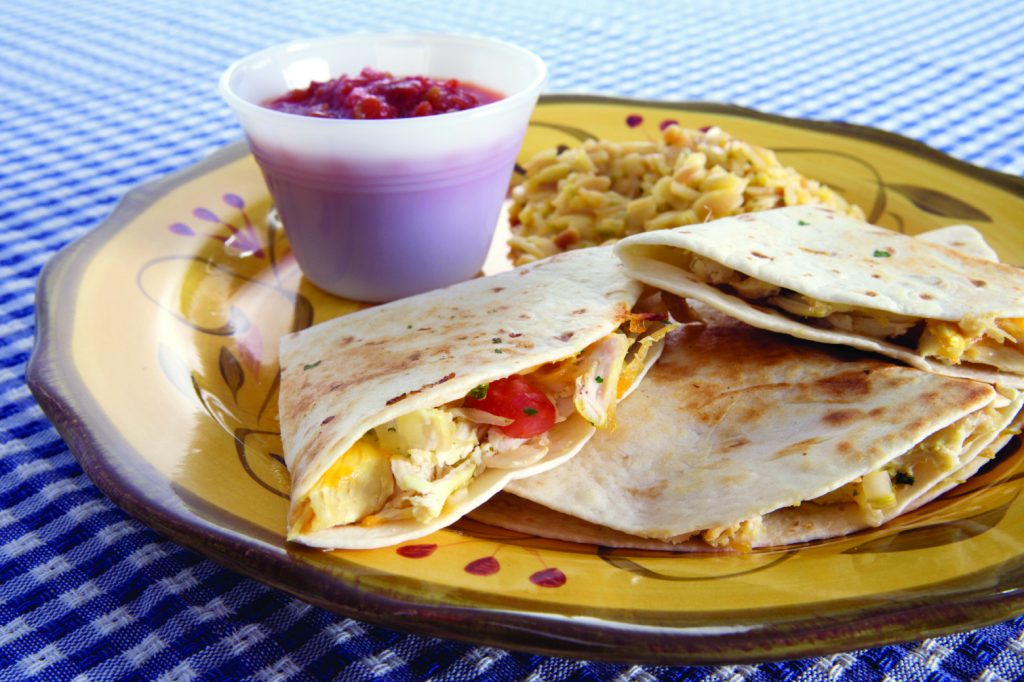 Makes 4 servings
Serving Size: 1 quesadilla
Ingredients
1 cup skinless chicken, precooked and shredded
2 tablespoons chunky tomato salsa
1/4 cup onion, chopped
1/4 cup green bell pepper, chopped
1/2 cup Monterey Jack cheese, shredded
4 whole-wheat tortillas
Directions
Mix chicken, salsa, onion, and green pepper.
Spray a skillet with cooking spray and place it on stove on medium heat until hot.
Place 1/4 of the chicken mixture on the bottom half of a tortilla and top it with 1/4 of the cheese.
Fold tortilla in half, top to bottom, covering filling.
Place tortilla in heated pan and brown for approximately 2 to 4 minutes. Turn tortilla over and brown other side.
Cut folded tortilla into 3-4 wedges.
Repeat steps 2-6 for remaining tortillas.