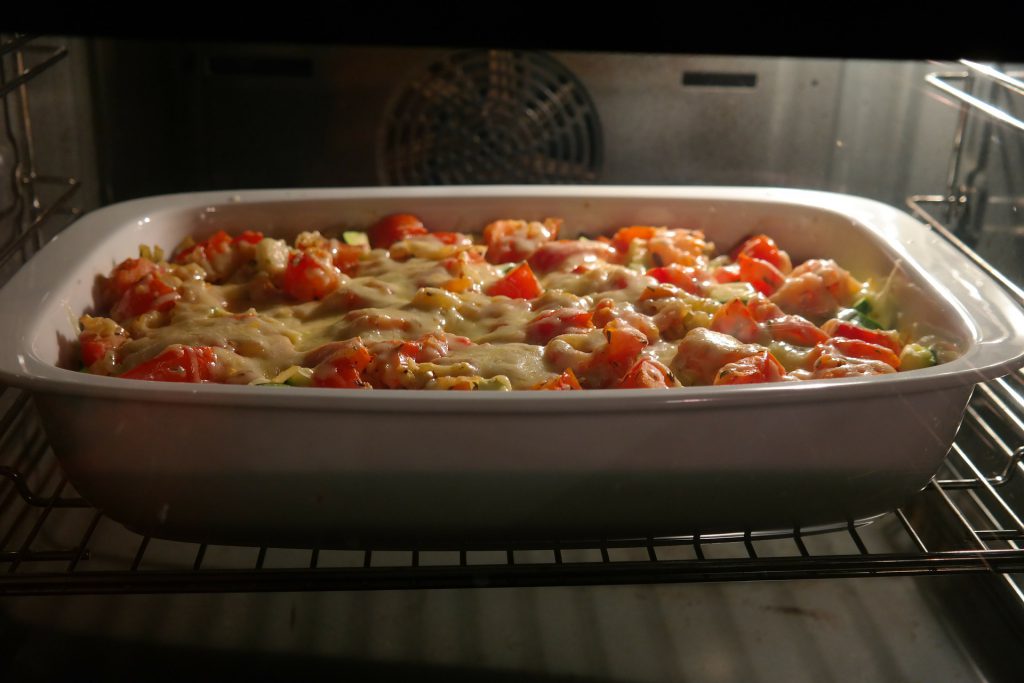 Makes 6 servings
Ingredients
1 cup onion, chopped
1/2 green pepper, chopped
1 teaspoon vegetable oil
1 pound ground turkey
8 ounces canned, low-sodium tomatoes
10 ounces frozen corn, thawed
1 cup 1% low-fat milk
1/2 cup cornmeal
1 teaspoon garlic powder
2 tablespoons chili powder
3/4 cup low-fat cheddar cheese, shredded
Directions
Preheat oven to 350°F.
In a large skillet, sauté onion and pepper in vegetable oil for approximately 3 minutes.
Add ground turkey to skillet and cook until browned. Drain excess fat from turkey.
Pour tomatoes, corn, and milk into the skillet. Stir well and heat through. Stir in cornmeal, garlic powder, and chili powder.
Pour into well-greased 2-quart casserole pan and cover with aluminum foil.
Bake for 45 minutes. Uncover and bake for 20 minutes more.
For the last 5 minutes of baking, sprinkle cheese over the dish. It's ready when a knife inserted in the center comes out clean.
Recipe from: Kidshealth.org