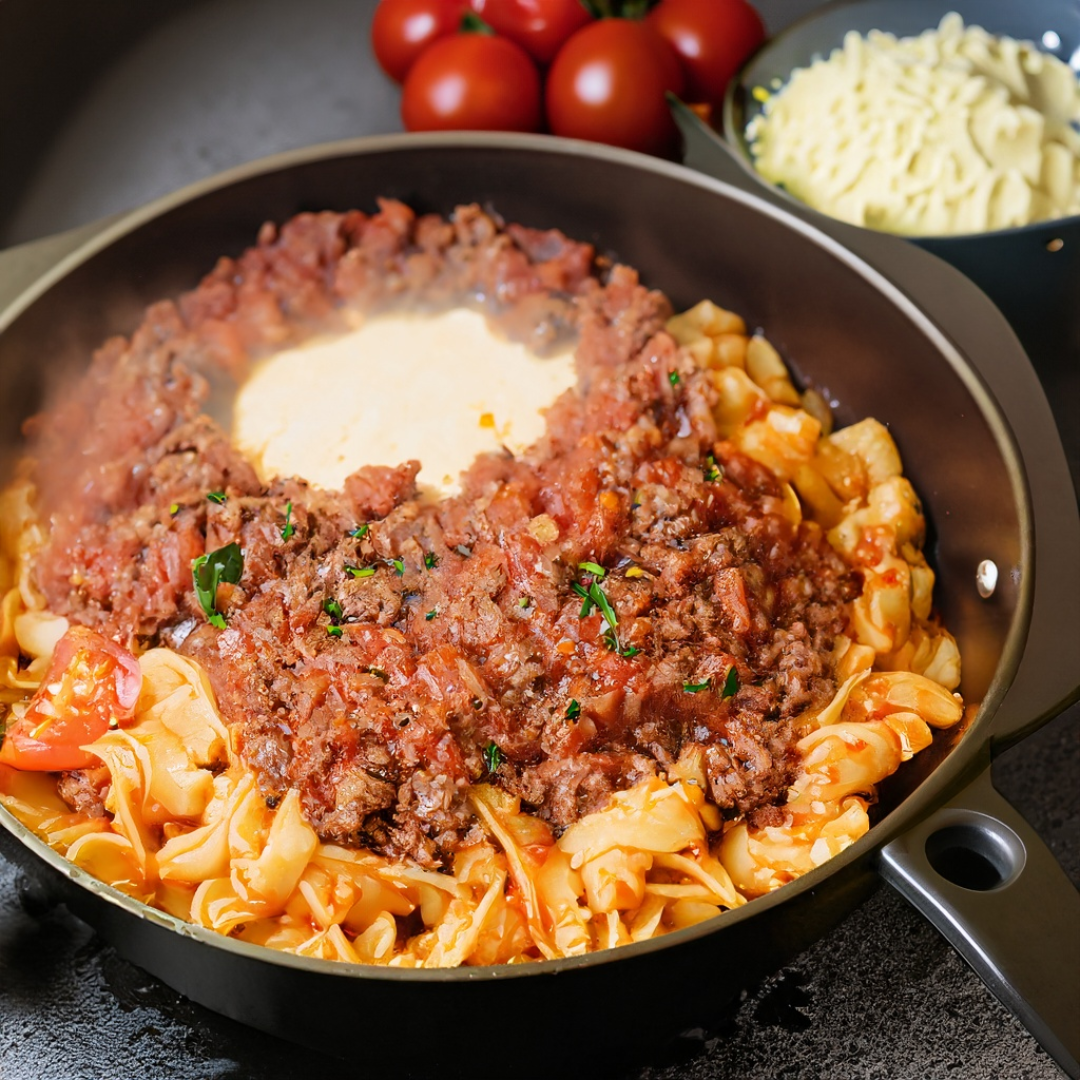 ---
Ingredients
1/2 pound lean or extra-lean ground beef or ground turkey
8 ounces egg noodles, uncooked (try whole grain)
12 ounces fat-free cottage cheese
2 cups reduced-fat mozzarella cheese, shredded
1 (14.5-ounce) can unsalted, diced tomatoes, not drained
1 cup water
1/2 teaspoon parsley
1/2 teaspoon oregano
1 tablespoon Italian seasoning
Non-stick cooking spray
Directions
Brown ground beef or turkey. Drain and return to skillet.
Stir in diced tomatoes, water, parsley, oregano and Italian seasoning.
Bring to a boil.
Add uncooked pasta. Cover and cook on medium heat for 15 minutes.
Stir in cottage cheese. Cover and cook for 5 minutes.
Stir in 2 cups of mozzarella cheese.
Cover and remove from heat. Let stand for 5 minutes to melt cheese.
Nutrition Information Per Serving: 370 calories, Total Fat 11g, Saturated Fat 6g, Protein 32g, Total Carbohydrate 35g, Dietary Fiber 2g, Sodium 530mg, Excellent Source of Vitamin C, Excellent Source of Calcium, Excellent Source of Iron, Good Source of Vitamin A