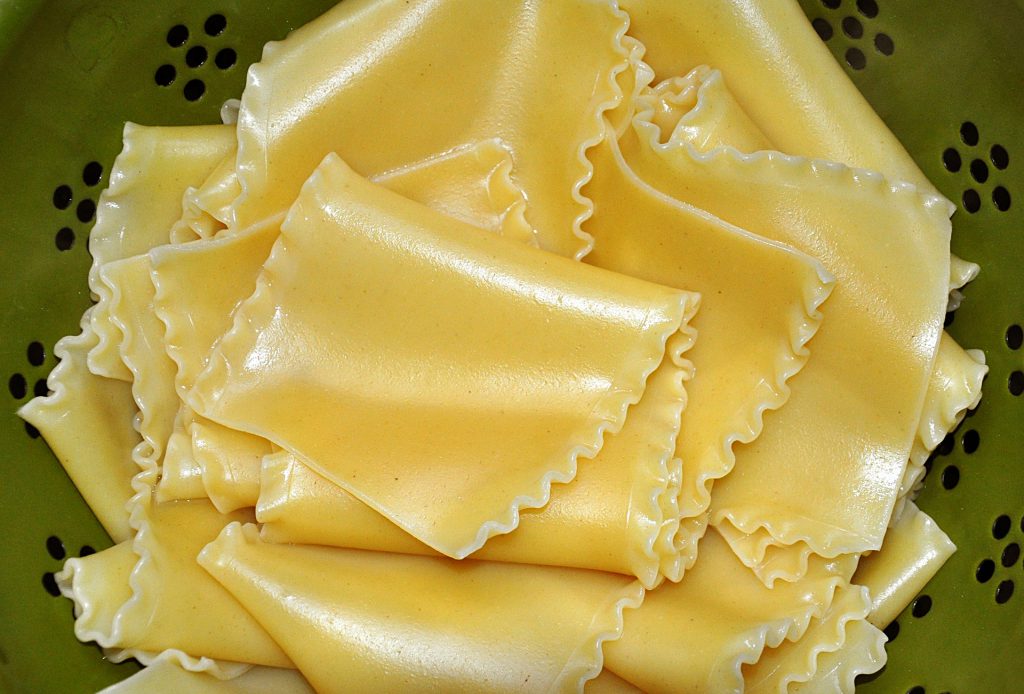 Makes 6 servings
Ingredients
1/2 pound lean ground beef
28 ounces canned, diced, low-sodium tomatoes
6 ounces tomato paste
1 teaspoon Italian seasoning
8 ounces whole-grain lasagna noodles
8 ounces low-fat cottage cheese
1/4 cup grated Parmesan cheese
Directions
Brown ground beef in a large skillet. Drain off oil and return to skillet.
Stir in canned tomatoes, tomato paste, and Italian seasoning. Bring to a boil.
In the saucepan, cook pasta according to directions on the package. Remove and drain in a colander.
Add cooked noodles and cottage cheese to beef mixture.
Cover and cook for 5 minutes.
Sprinkle Parmesan cheese on top.
Cover and remove from heat. Let stand for 4 minutes to melt cheese.