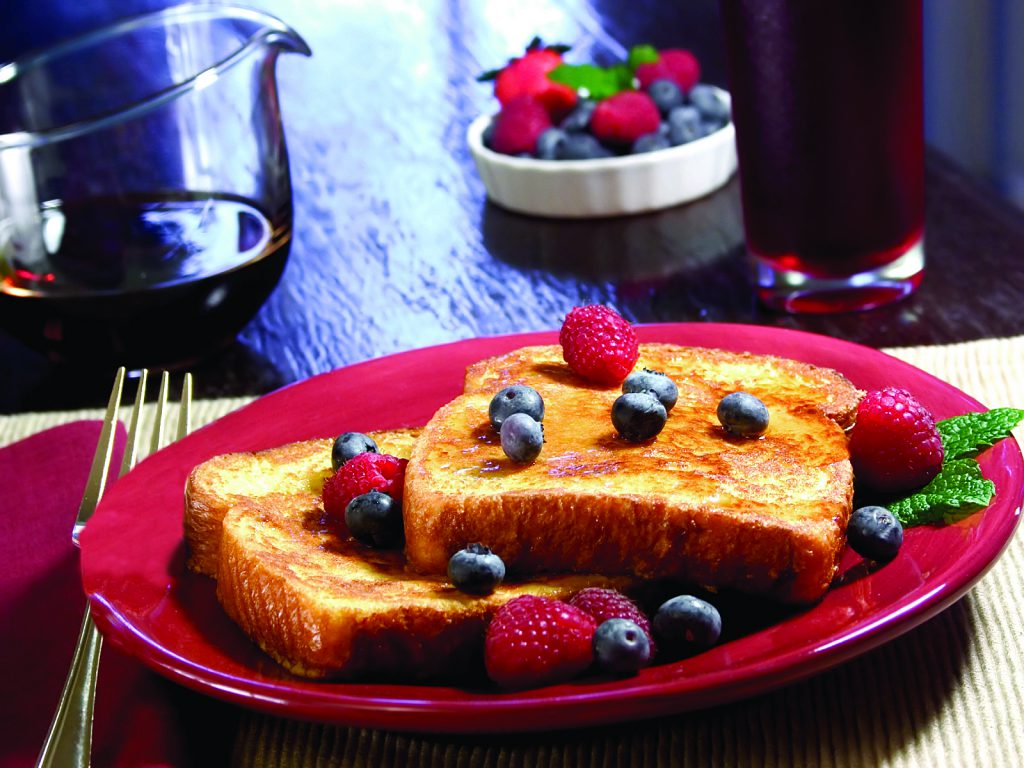 Makes 8 servings
Serving Size: 1 slice
Ingredients
4 large eggs, beaten
1 cup skim milk
1/2 teaspoon ground cinnamon or nutmeg
1/2 teaspoon vanilla
8 slices whole-wheat bread
1 tablespoon margarine
3 cups strawberries, sliced
1/3 cup maple syrup
Dash of ground cinnamon
Directions
In a large bowl, beat eggs with a fork or whisk, then add milk, 1/2 teaspoon cinnamon, and vanilla. Beat until mixed well.
Melt margarine in a large skillet on medium-high heat.
Dip one slice of bread at a time in the egg mixture and turn over to coat both sides.
Place in hot skillet. Use a spatula to turn bread. Cook each side until golden brown, about 2 minutes.
To make fruit sauce, combine strawberries, syrup, and a dash of cinnamon. Mix well.
Microwave fruit sauce for 30 seconds or until warm and stir.
Spoon sauce over French toast immediately and serve.