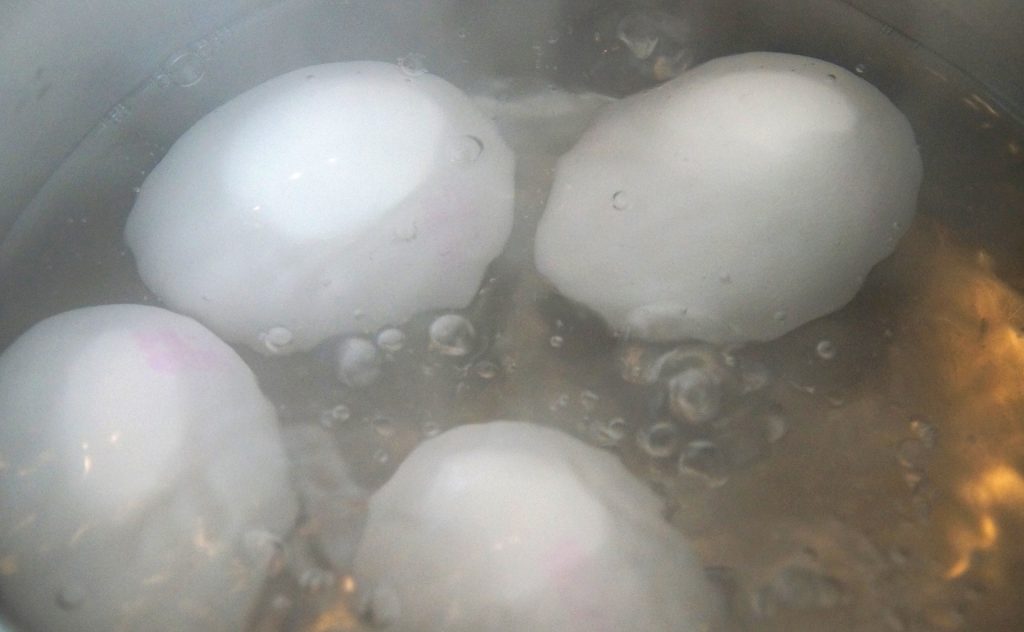 Makes 8 servings
Serving Size: 1 egg
Ingredients
Directions
Place eggs in a saucepan large enough to hold them in a single layer. Add cold water to cover eggs by 1 inch.
Heat over high heat just to boiling.
Remove from burner and cover pan.
Let eggs stand in hot water for about 12 minutes for medium/large eggs or 18 minutes for extra-large eggs.
Drain immediately and serve warm, or cool completely under cold running water or in a bowl of ice water, then refrigerate.