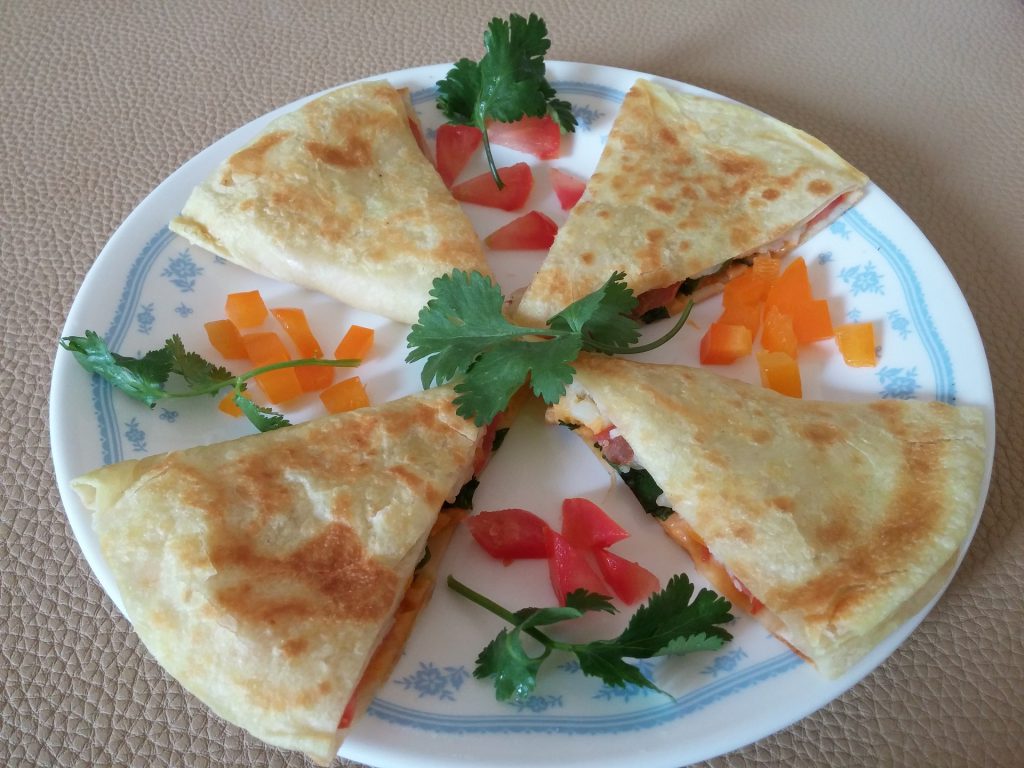 Makes 4 servings
Serving Size: 1 wrap
Ingredients
1 tablespoon margarine
4 10-inch whole-wheat tortillas
1 cup shredded low-fat cheddar and/or Monterey Jack cheese
1/4 cup pizza sauce
4 oz. sliced turkey pepperoni, or cooked chicken or beef
NOTE: For variety, add chopped green or red pepper or onion, or use a different cheese.
Directions
Wash hands and surfaces.
Heat a large skillet or griddle over medium-high heat.
Spread margarine on one side of each tortilla. Place one tortilla in skillet, margarine-side down.
Spoon a tablespoon of pizza sauce onto half of the tortilla (tomato sauce and a little oregano can be substituted for pizza sauce).
Sprinkle 1/4 cup of the cheese over the sauce and top with a few slices of meat.
Fold the clean half of the tortilla over the filling and cook each wrap, turning once (about 1 to 2 minutes on each side, or until cheese melts).
Repeat with remaining tortillas.
Refrigerate leftovers immediately.