Herbs and spices are an excellent choice for flavoring your meals, and many herbs and spices have health benefits as well! By using other flavors, you'll be able to make delicious food without adding salt or sugar. If you aren't sure where to start with seasoning, here are some tips.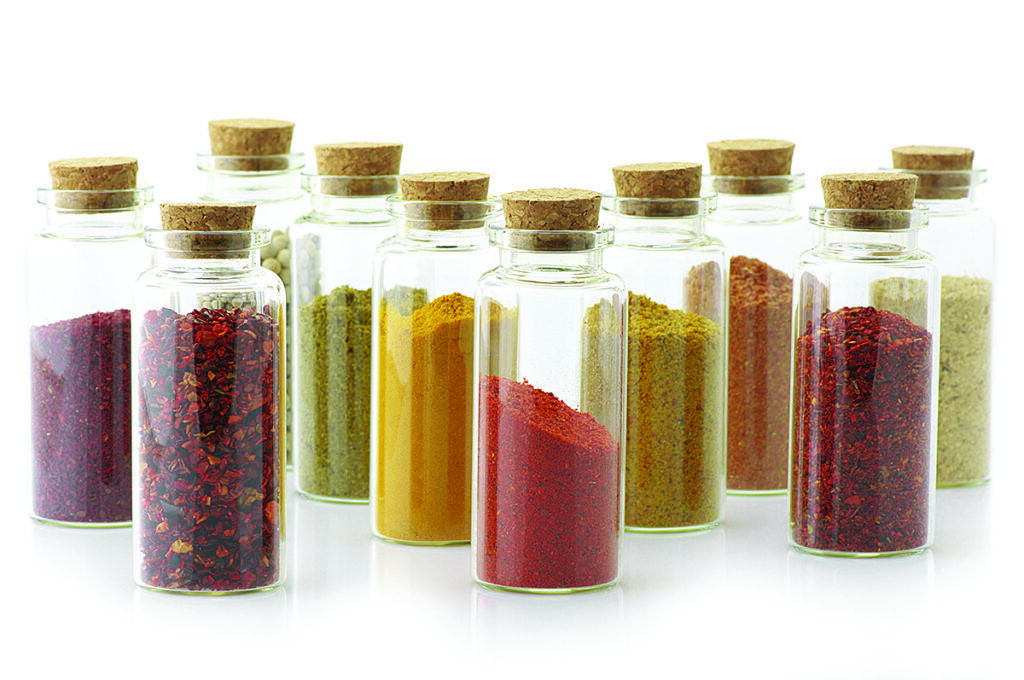 Spices that have a bite are great for replacing salt. Try one of these Savory spices:
Black pepper
Coriander
Cumin
Curry powder
Garlic powder
Ginger
Sweet-tasting spices can be used in place of sugar. Try one of these Sweet spices:
Allspice
Cinnamon
Cloves
Ginger
Nutmeg
Rice: Try thyme or basil, or use ginger, curry, or chili powder for a little kick.
Pasta: Flavor with basil, oregano, parsley, or Italian seasoning after cooking.
Eggs: Use pepper, paprika, chives, or basil while they cook. 
Mix up your own seasoning blends and rub them onto meats before cooking. This handout has some great suggestions for seasoning meats and vegetables, and this article has recipes for some helpful at-home seasoning blends!
If you aren't following a recipe, start with a small amount of seasoning (about ¼ tsp) and adjust to taste. For herbs and spices with stronger flavors, like garlic and cayenne pepper, start with about ⅛ tsp.
Dried herbs and spices are a good option but you can also grow your own! Try growing them on a windowsill or in a pot outside. Remember, when using fresh herbs, 1 Tablespoon of fresh herbs equals about 1 teaspoon of dried herbs. If a recipe calls for fresh herbs you don't have, feel free to substitute the dried versions!
For more flavor combination ideas, use the charts below: