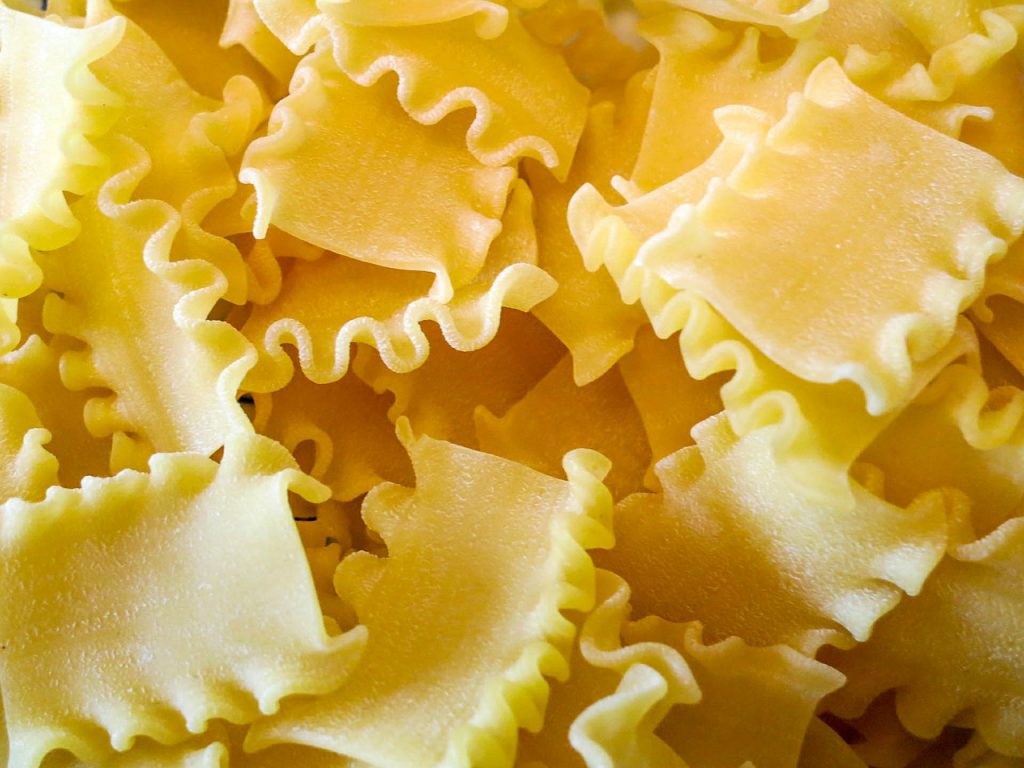 Makes 12 servings
Serving Size: 1 roll-up
Ingredients
12 lasagna noodles (8 oz.)
1 pound lean ground beef
1-26 oz. jar spaghetti sauce
1-24 oz. carton low-fat cottage cheese
2 cups part-skim mozzarella cheese, shredded (8 oz.)
2 tablespoons Parmesan cheese
1 teaspoon garlic powder
Vegetable cooking spray
Directions
Wash hands and surfaces.
Preheat oven to 350°F. Lightly spray pan with vegetable cooking spray.
In a large pot, heat water to boiling and add lasagna noodles. When water returns to boiling, cook noodles 10 minutes, stirring occasionally.
Drain noodles and cool in single layer on foil to keep from sticking together.
Cook ground beef in skillet and drain well. Add spaghetti sauce and stir.
In a large mixing bowl, combine filling ingredients (cottage cheese, mozzarella cheese, Parmesan cheese, and garlic powder).
Spoon filling mixture over each noodle, followed by sauce. Roll up and place seam-side down in pan.
Cover with foil and bake 30-40 minutes or until hot.
Refrigerate leftovers immediately.