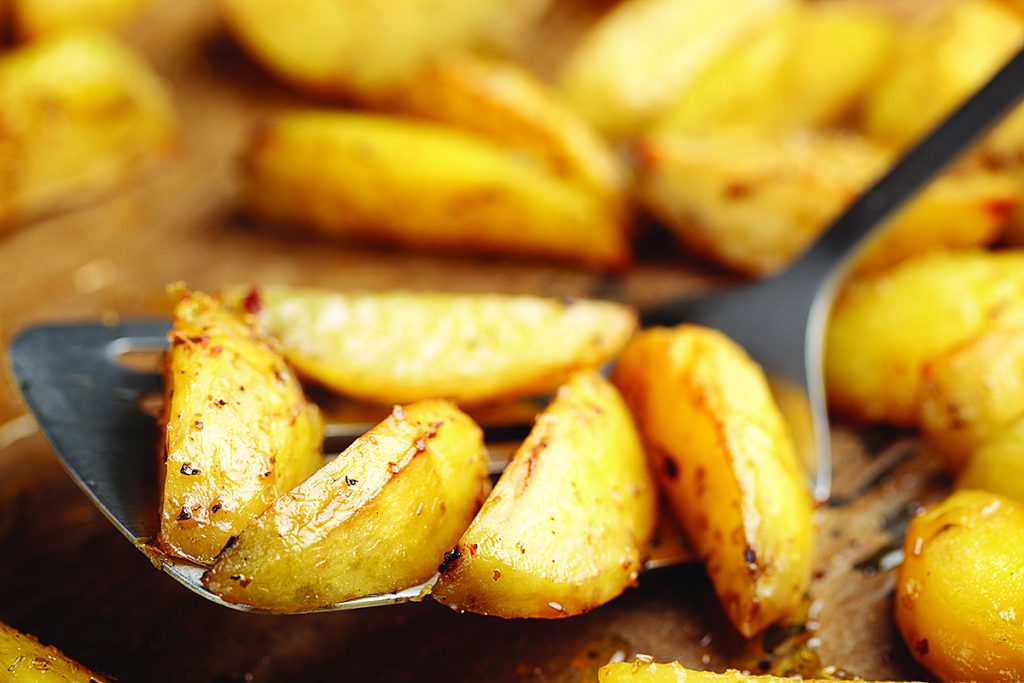 Makes 6 servings
Serving Size: 10 fries
Ingredients
Non-stick cooking spray
4 medium baking potatoes or sweet potatoes
2 tablespoons oil
Seasonings (optional)
Directions
Preheat oven to 475°F.
Lightly spray baking sheet with non-stick cooking spray.
Wash potatoes thoroughly and dry with a paper towel.
Cut potatoes into long strips about 1/2 inch thick.
Put oil in a plastic bag. Add potatoes and toss to evenly coat with oil. You may add seasoning to the bag.
Spread strips in a single layer on a baking sheet and place in preheated oven.
Bake for 20 minutes.
After 20 minutes, take sheet out of oven and turn potato strips over.
Immediately return sheet to oven and bake at 475°F for 15 more minutes.