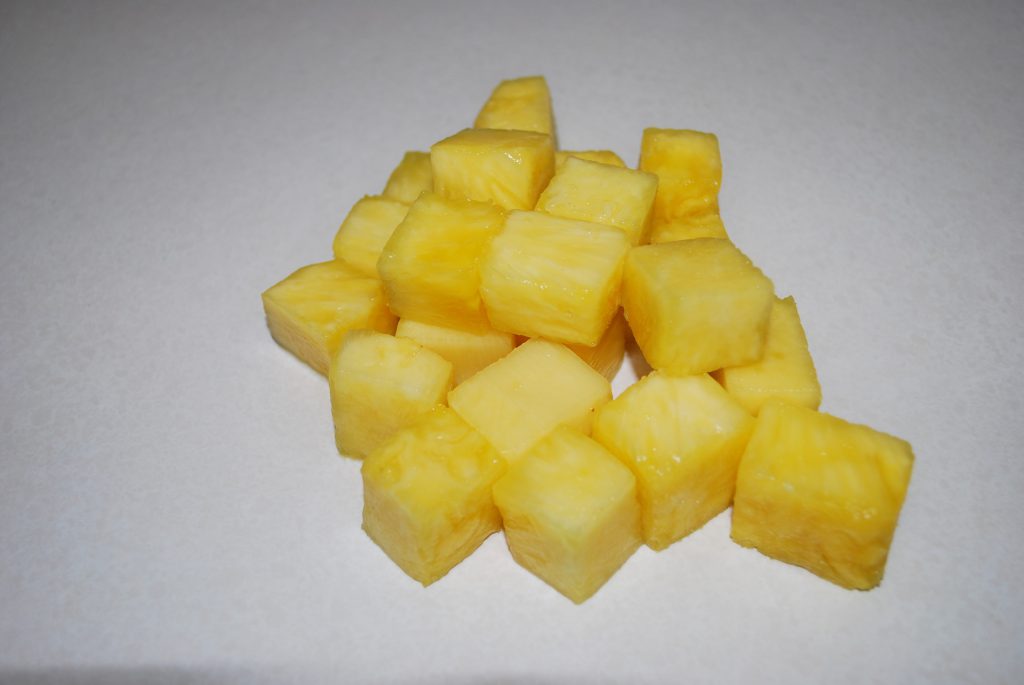 Makes 2 servings
Serving Size: 1 slice
Ingredients
1 whole grain English muffin
2 tablespoons of pizza or spaghetti sauce
1/4 cup cup of shredded mozzarella cheese
1/4 green pepper, cut into various sized pieces
1/4 cup cubed ham pieces
2 tablespoons pineapple tidbits
Directions
Use an English muffin as a base for a funny face and spread one tablespoon of pizza or spaghetti sauce. Place on a small plate. To make the face, arrange:

Cheese as hair
Green bell pepper as nose
Ham pieces as a mouth
Pineapple slices as eyes

Heat it up in the microwave for about 15 seconds. Remove carefully as plate may be hot. Enjoy!