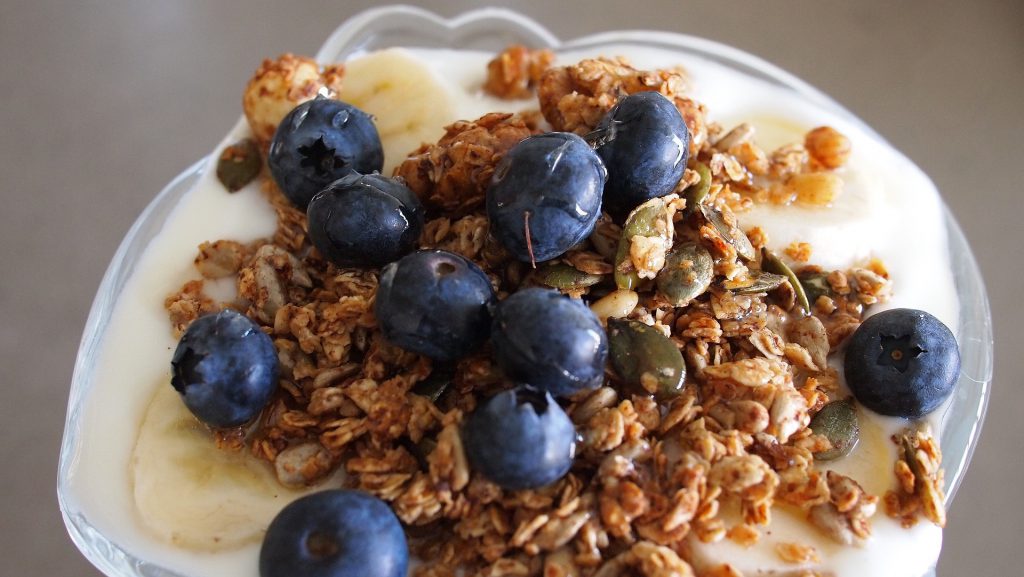 Makes 1 serving
Ingredients
Use a variety of fruits you have on hand. Ask an adult to help cut the fruit.
1/2 cup nonfat yogurt
2 tablespoons crunchy whole grain cereal
2 fresh strawberries cut into bite-sized pieces
6 fresh blueberries
2 tablespoons cut up peaches (fresh or canned)
2 tablespoons pineapple chunks (fresh or canned)
Directions
Place 1/2 yogurt in a small cup.
Top with 1/2 of each fruit.
Top with 1/2 crunchy cereal.
Repeat the layers.