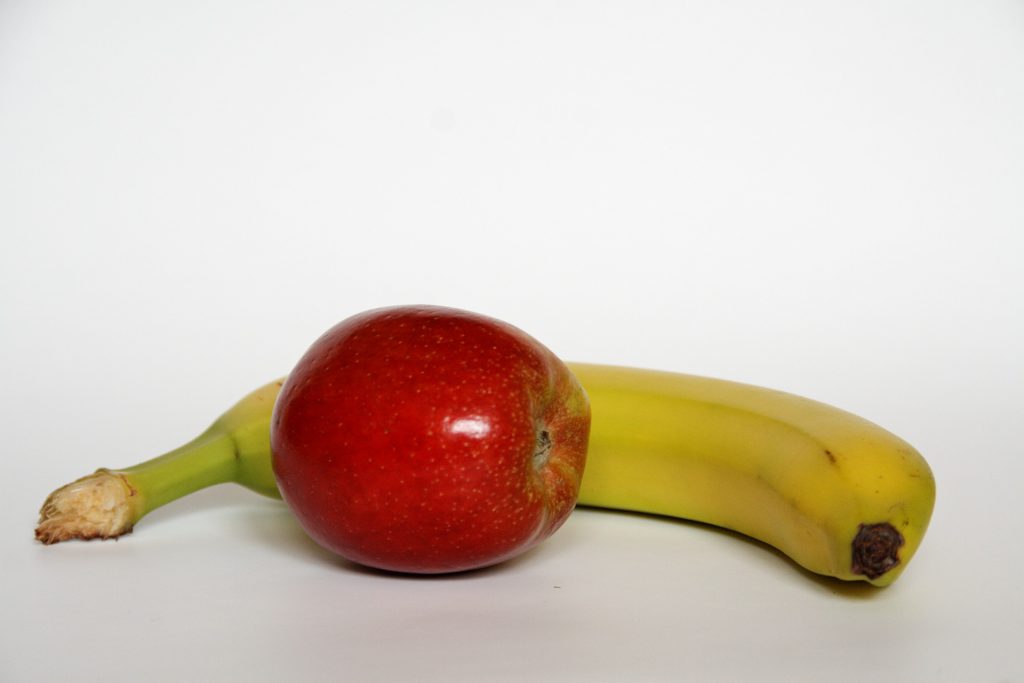 Makes 12 servings
Ingredients
1 apple
2 bananas
1/2 cup lemon juice
3 cups carrots, shredded
1/2 cup sugar
1/3 cup seedless raisins
1/2 cup low-fat salad dressing
Directions
Wash hands and surfaces.
Wash apples, bananas, and carrots.
Chop apple. Peel and slice bananas and put in a mixing bowl. Add lemon juice to keep the fruit from turning brown.
Grate carrots into another mixing bowl and add sugar and raisins.
Remove apples and bananas from lemon juice and combine with carrot mixture.
Add salad dressing, blend, and chill until serving time.
Refrigerate leftovers immediately.