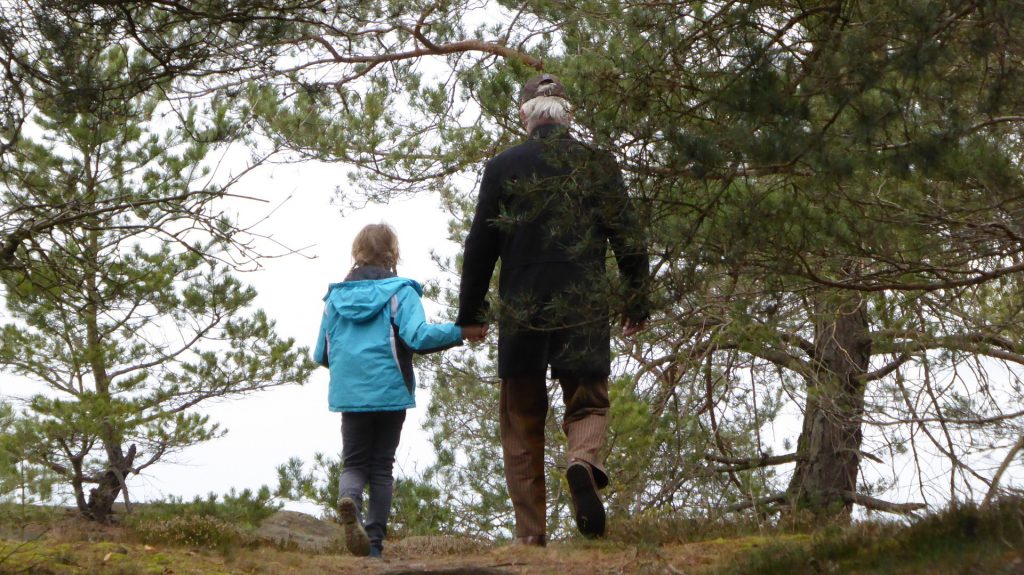 Spending time with your children and having your children be with their grandparents is special and valuable. While physical distance may make it difficult for your children to spend time with their grandparents, it's great to take every chance for them to be together. Your children can learn a lot from their grandparents, and your children are sure to make their grandparents' days!
Walking is the most popular physical activity in the world. You can walk fast or slow and everyone can do it no matter how big or small, making it a great activity for multiple generations of family members to do together. You can walk together and share stories from your childhood with your children, and your parents can share as well. Once you get to talking, the time will go by fast and you won't even realize how long you've been walking!
If you don't get the chance to see your parents very often, there are many ways that you and your children can stay in touch with them. Visit them when possible if they live nearby. Also, schedule regular times to give them a call so everyone can catch up. Technology today makes it easier than ever to keep up with our long-distance family and friends. For more tips on keeping in touch with your family, visit http://kidshealth.org/en/parents/grandparents.html.
What day this week can you visit together with your children and your parents?