---
Keep chopped vegetables like carrots, cucumber, broccoli, and peppers in the fridge to top a quick and easy salad.
If you pack a salad for lunch the night before or in the morning, layer it in a jar or plastic container with the salad dressing on the bottom with toppings like beans, carrots or bell pepper that won't get soggy, and then put salad greens on top. Right before eating, shake it all up!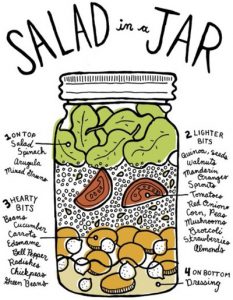 ---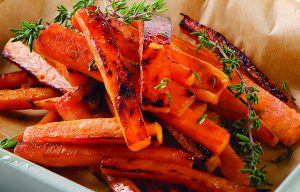 Ingredients:
1 sweet potato, unpeeled and washed
1 teaspoon oil
optional spices (see below)
Optional Spices:
For additional seasoning and variety, you could add

cinnamon and sugar
garlic powder
paprika
curry powder
cayenne pepper
Italian seasoning
your favorite non-salt seasoning
Directions:
1. Preheat oven to 450 degrees.
2. Cut potato into fry-like strips: First cut the potato in half length-wise, then cut into thick slices. Lie the thick slices down and cut them into strips.
3. Put the strips on a cookie sheet and add 1 teaspoon of oil. Season with any additional seasoning and then stir to coat them. Make sure none of the potatoes are touching each other on the cookie sheet. *Have your kids help with this step!
4. Place potatoes in a 450 degrees oven for about 20 minutes, or until crispy and golden brown.
---
For a fun after school snack, top half of a whole wheat English muffin with salsa or tomato sauce, and low fat cheese. Microwave on high until cheese is melted.

Try also adding other toppings:
green bell pepper
fresh tomato
onions
mushrooms
left over cooked chicken or ground beef
1 pepperoni cut into quarters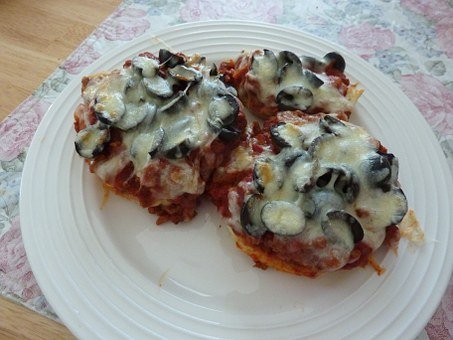 ---
Finding someone to workout with is a great way to stay motivated. Be active with friends, coworkers, your kids, spouse, or neighbors!

Schedule specific days and times in your calendar to walk with a friend. You will be less likely to cancel if you plan ahead, and your friend will help hold you accountable. You wouldn't want to cancel on a friend for lunch because you were tired, so don't cancel on them to walk!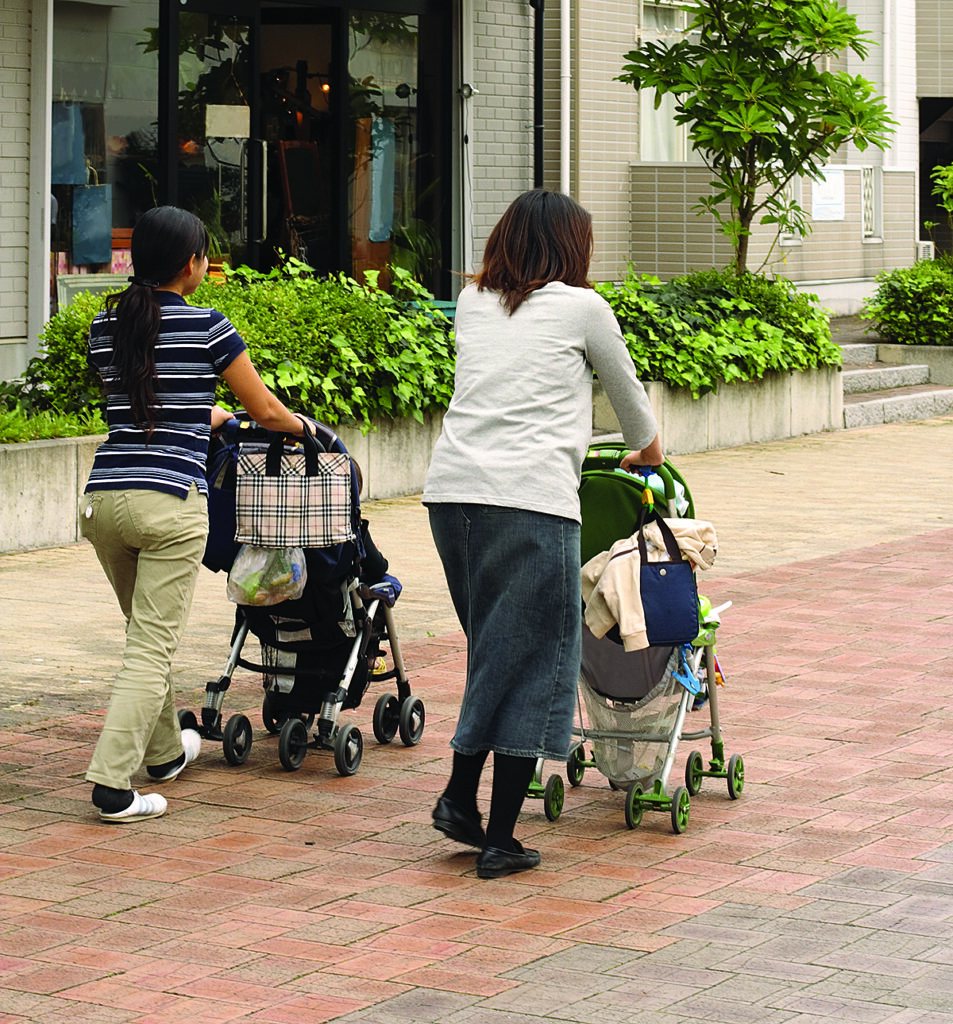 ---
Save money by buying extra when non-perishable foods are on sale. Foods that last include rice, beans, cooking oil and frozen vegetables. Remember to check unit prices. Bigger packages are often cheaper per unit. And don't forget your coupons.

If you don't have room in your pantry (or in your budget!) for a bulk item, consider "going in" with a family member or friend and splitting the cost and product. Make sure to store all foods in air tight containers such as gallon zip bags or plastic containers.